CIRQUE DU SOLEIL: WHAT IT IS, ORIGIN AND DATES [2023]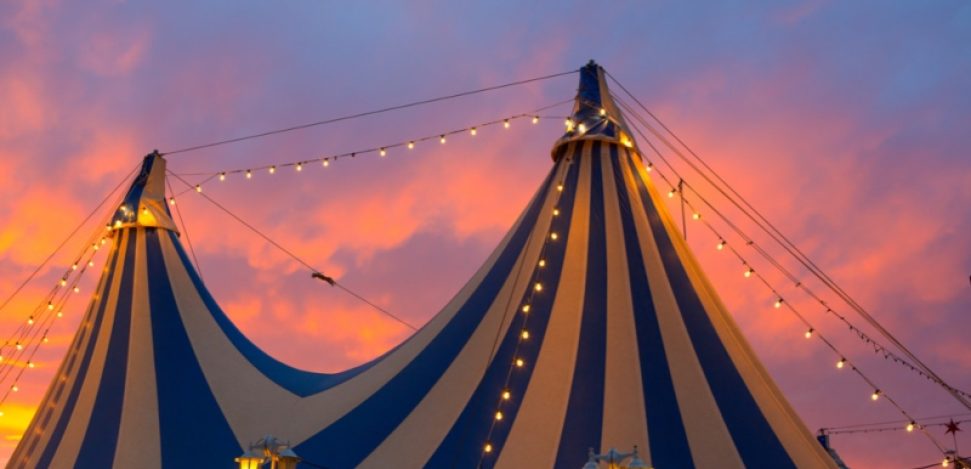 Have you heard about Cirque du Soleil? If you like art shows, keep reading because you will discover an event you can't miss this 2023!
What is Cirque du Soleil?
Cirque du Soleil entertainment group is a Quebec-based artistic performance company specializing in contemporary circus, founded in 1984 in Baie-Saint-Paul by Daniel Gauthier and Guy Laliberté. 
The company is distinguished by an artistic vision different from that of the traditional circus, in which the absence of animals, great importance given to interpretation, and by basing its productions mainly on acrobatic acts. It currently employs 1,5000 people worldwide, including more than 1,300 performers, some of whom are former professional athletes.
It currently has 18 themed productions, including 10 touring shows around the world (6 in tents and 4 in stadiums) and 8 permanent shows (in Las Vegas and Orlando). Other projects are underway in Dubai, Las Vegas, Macau, and New York as touring shows.
Cirque is also a major player in social and cultural activities. Calling itself a "citizen circus", the company participates, among other things, in the financing of associations in some twenty countries on five continents and has created an international program "Cirque du Monde" to help young people.
It also addresses the issue of sustainable development and the environment, notably through its founder Guy Laliberté and his One Drop Foundation, whose mission is to fight against poverty in the world by promoting access to water.
History of Cirque du Soleil
After graduating from school at the age of 18, Guy Laliberté, a young Québécois in search of a career in show business, left home and decided to travel around Europe as a traveling musician. There, he learned the fire-eater's trade. Upon his return to Canada in 1979, he worked for a short time in a power plant before deciding to stop looking for work and devote himself to the street arts.
In the summer of the same year, he participated in the organization of a popular festival in Baie-Saint-Paul with two friends, Daniel Gauthier, and Gilles Sainte-Croix. The latter two ran a hostel for new artists, Le Balcon Vert, and Sainte-Croix planned to transform it, with the talent there, into a touring company. 
To convince the Quebec government to help finance his project, Sainte-Croix decided to travel the 90 km from Baie-Saint-Paul to Quebec on stilts. 
The operation was a success and the three men received the funds to found the street theater company Les Échassiers de Baie-Saint-Paul. Composed of young artists who would later become the backbone of Cirque.
Despite the good reception of the public, the company Les Échassiers was loss-making. Laliberté spent the winter in Hawaii, a place of inspiration for him, while Sainte-Croix remained in Quebec to create a non-profit company, Le Club des Talons Hauts, to make up for the previous year's losses.
In the summer of 1981, the company embarked on a new tour with its show Le Défilé du dragon and financial results improved.
The year 1984 marks a turning point in the company's history. In preparation for the 450th-anniversary celebrations of Jacques Cartier's arrival in Quebec, le Club des Talons Hauts sought government support to raise new funds to create a circus in conjunction with the Fête foraine.
Named Cirque du Soleil, the company presented its first circus show, "Le Grand Tour du Cirque du Soleil", at the 1984 Fête foraine. It's said that the name and logo of the Cirque came to Laliberté's mind during his visit to Hawaii, after contemplating the sunset over the sea, a symbol of youthful energy.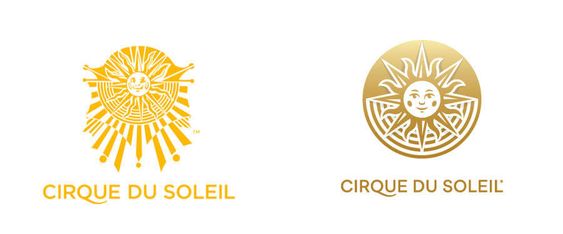 On April 20, 2015, a consortium led by U.S. investment firm TPG Capital, including Chinese investor Fosun, bought Cirque du Soleil.
Cirque du Soleil shows
More than a circus show, Cirque du Soleil offers an immersion in a wonderful universe through more than 20 different experiences. This year, there are several shows around the world, you can see them all here.