WHAT TO DO IN IBIZA? THE BEST PLANS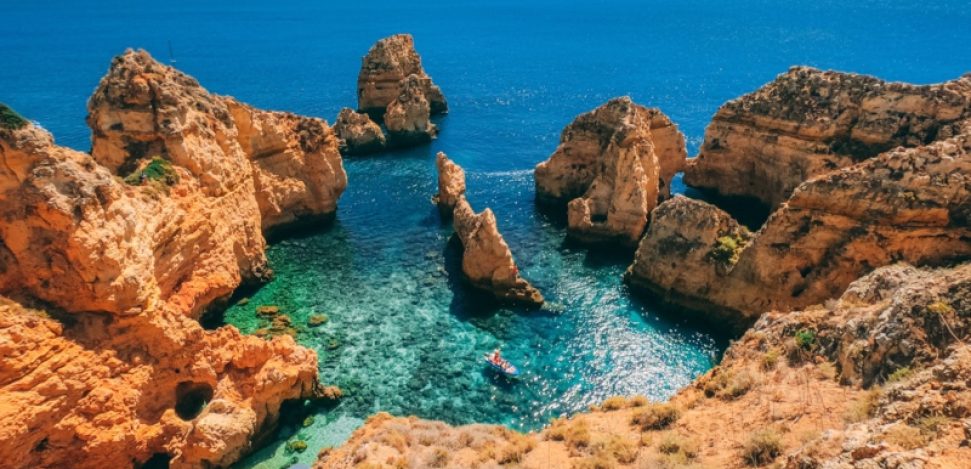 While Ibiza is widely known as a notorious party destination, its appeal extends far beyond its vibrant nightlife. This remarkable island offers more than just clubbing and dancing until sunrise, as it boasts delightful beaches, exceptional seafood, and breathtaking rugged landscapes. 
Although the clubs are indeed fantastic, Ibiza shouldn't be dismissed as a destination solely focused on partying. It provides a wide range of activities, from leisurely beach relaxation to unforgettable all-night parties. Overall, Ibiza is a truly wonderful place with something to offer for everyone!
Best plans in Ibiza
The northeastern beaches
Despite Ibiza's small size, nowhere is more than an hour away. If you're seeking tranquil beaches that you can reach by car, head to the northeastern part of the island. 
Here, you'll discover a chain of peaceful beaches with crystal-clear waters, perfect for spending a relaxed afternoon hopping between them. Begin at Playa Cala Xarraca, where you can sunbathe on its stone pier. Then, continue your journey to the rocky Playa de La Cueva De Portinatx, and finally, enjoy the sandy shores of Cala D'En Serra for the remainder of the afternoon.
Cala D'Hort
It's said that if you make a wish while gazing at Es Vedra, it has the power to come true. Therefore, it's important to choose your wish wisely. 
Cala D'Hort beach overlooks Es Vedra, an enchanting uninhabited limestone rock that rises nearly 400 meters tall in the ocean near Cala D'Hort bay. After making your wish, find a comfortable spot and witness the breathtaking sunset, which is regarded as one of the most stunning on the entire island. As the sun sets, it casts shadows upon Es Vedra, creating an awe-inspiring spectacle.
Berrinas Beach
On a Sunday evening, Berrinas Beach is the ultimate destination to be. Located on the northern part of the island, this expansive sandy bay offers stunning golden light. 
Both locals and visitors flock here well in advance of sunset to witness, dance, and participate in the vibrant drumming ceremony that takes place each week as the sun dips below the horizon. Embrace the experience and join in the rhythmic chant!
Immerse yourself in the world of Ibizan wines
Despite Ibiza's arid landscapes, you'll be pleasantly surprised to discover a handful of exceptional wineries scattered throughout the northwest region. These wineries have mastered the art of crafting earthy red wines using local monastrell and garnatxa grapes, which take center stage. Additionally, the popularity of malvasía ibicenca whites and rosés is steadily growing.
Many of Ibiza's vineyards offer guided tours, tastings, and tapas pairings, but it's advisable to book in advance. One recommended starting point is the organic-focused Can Rich near Sant Antoni, which also produces exquisite olive oil. 
Another esteemed option is Ibizkus, located outside Santa Gertrudis, where the emphasis is on reviving old monastrell vines. On the neighboring island of Formentera, the family-owned Terramoll is dedicated to revitalizing organic indigenous grape varieties.
Las Dalias Market
The hippy market, which originated on Valentine's Day in 1985 with only five stalls, has now grown into Las Dalias, boasting over 300 stalls. During the Saturdays in August, approximately 20,000 visitors are drawn to Las Dalias.
Cala Saladeta
Like many of Ibiza's finest beaches, a car is necessary to reach this hidden gem. It's a short and convenient 10-minute drive from Sant Antoni. Simply follow your preferred internet map, and it will guide you to a shaded parking spot in the forest.
From there, you can embark on a hike down steep steps to reach the waterfront. While Cala Salada is undoubtedly picturesque, the true highlight lies in venturing further and traversing the rocks (remember to wear trainers!) to reach the quieter and incredibly beautiful Cala Saladeta. That's where you truly want to be!
Dalt Vila
It would be a missed opportunity if you visit Ibiza and don't dedicate at least a morning (and preferably a sun-drenched evening as well) to wander through the enchanting maze of cobblestone streets that constitute Ibiza Old Town. 
Pass through the gateway to enter Dalt Vila, where you'll encounter glistening whitewashed structures, vibrant flora, and towering cacti, all overlooking the coastline and the rest of the city. This picturesque scene is a photographer's dream, so be sure to have your camera in hand!
Learn about sustainable living 
Discover the world of sustainable living in Ibiza through several innovative initiatives that are leading the way towards a more environmentally friendly lifestyle and tourism industry. One such project is the Casita Verde ecology center, established in 1993. This center serves as a showcase for sustainable-living practices and permaculture techniques. You can experience this inspiring environment by booking a guided tour in advance!
Located just outside Santa Eulària, Terra Masia is Ibiza's largest organic and biodynamic farm. Here, you can explore their fresh-produce deli, enjoy farm-to-table dinners, and participate in nature-focused activities tailored for children. Another noteworthy destination is Can Musón, a family-owned establishment that offers locally-sourced breakfasts, homemade cheese, and a unique "farm school" experience for children.
Throughout the island, you'll find a variety of plant-fired kitchens that cater to vegans and vegetarians. Popular options include Passion, with locations in Ibiza Town and Santa Eulària, the raw-focused Wild Beets in Santa Gertrudis, and the stylish Giri Café in Sant Joan.
Fish Shack
It's nearly impossible to find seafood fresher than what you'll encounter at the Fish Shack in Ibiza. This humble eatery doesn't have a traditional menu or even a chalkboard displaying daily specials. Instead, you'll find a collection of parasols and a few plastic chairs and tables. 
Once you take a seat, the waiters will personally inform you about the different types of fish they've caught that day. Each dish is served in the same manner, accompanied by potatoes, salad, and a generous drizzle of olive oil. The experience is nothing short of delicious, and it's an opportunity you shouldn't pass up while in Ibiza.
Cafe del Mar
Considered an iconic establishment in Ibiza, Cafe del Mar is the ultimate destination to witness the breathtaking sunset. Located slightly away from the main strip in Sant Antoni, this laid-back spot offers a relaxed atmosphere, great drinks, soulful beats, and unparalleled views. 
To secure a seat with a view and have a chance to approach the bar, it's recommended to arrive early (it opens at 4 pm). Don't miss the opportunity to enjoy a memorable evening, soaking in the ambiance and sipping on refreshing beverages as the sun paints the sky with stunning hues.
Paloma
If you're seeking a change from the tapas in the Old Town or the delectable fresh seafood from the beachfront spots, make your way to Paloma for a unique and delightful dining experience.
Although it's no longer a hidden gem, Paloma has been successfully operating since 2004, offering a menu of wholesome, homemade Mediterranean cuisine made with vibrant local ingredients.
In the evening, enjoy your meal beneath the twinkling stars, and don't be surprised if you find yourself sitting next to a celebrity or two who are also enjoying their holiday at Paloma.
Formentera
If you've already experienced Ibiza or have an extended stay on the island, it's worth taking a ferry and exploring Formentera for a day or two. As the smallest of the Balearic Islands, Formentera is just a 20-minute fast ferry ride away from Ibiza. Here, you'll find similarly stunning beaches, renowned for their beauty, but with a much more relaxed and laid-back atmosphere. If you've indulged in the vibrant party scene of Ibiza, Formentera is the ideal destination to unwind and enjoy a tranquil getaway.
Paddle across the clear waters
Experience the breathtaking beauty of Ibiza's rocky and sun-kissed coastline by paddling across its crystal-clear waters, especially during the mesmerizing sunset. 
You have the option to rent a kayak or paddleboard, allowing you to explore the coastal wonders at your leisure. Alternatively, you can join forces with a local expert like Kayak Ibiza, who offers full-day excursions and overnight trips that include camping, ensuring an immersive and unforgettable experience. Whether you choose to go solo or seek guidance from seasoned professionals, paddling across Ibiza's pristine waters is a fantastic way to connect with nature and marvel at the stunning coastal vistas.
Pikes Hotel
Pikes Hotel is another iconic institution in Ibiza, where guests have been returning with unforgettable stories since the early 1980s. This luxurious hotel is housed in a fifteenth-century stone mansion, and it gained fame as the location for Wham!'s iconic "Club Tropicana" music video and as the venue for numerous legendary parties hosted by Freddie Mercury. 
Even today, Pikes Hotel maintains its notorious reputation. Under the ownership of Ibiza Rocks, visitors have the opportunity to stay in one of its 29 rooms or join the lively poolside parties. They say that what happens by the pool at Pikes stays by the pool at Pikes, adding to its allure and mystique.
Elrow
If you're looking for an extraordinary night out, Elrow is the event you don't want to miss. Held at Amnesia, it takes place on legendary Sunday nights and is undoubtedly the wildest party on the planet.
Prepare for a sensory overload as you encounter glitter, trapeze acts, elaborate costumes, confetti, and inflatable decorations.
Alongside the spectacular visuals, you'll also be treated to top-tier DJs spinning incredible music.
It's no surprise that Elrow consistently sells out, as it delivers an unforgettable experience each time it takes place. Don't hesitate—join the party and witness the madness for yourself!