DUNE PART 2: CAST, RELEASE DATE AND MORE!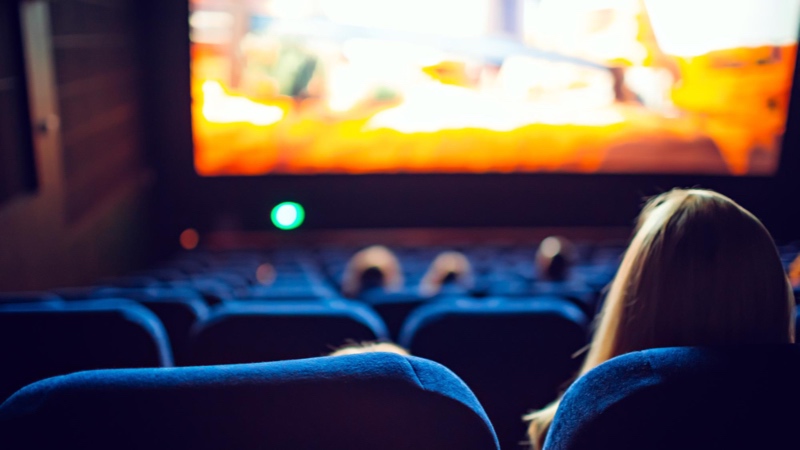 Dune 2 is scheduled to hit theaters in just a few months, but there are concerns that the eagerly awaited film might face a delay and be pushed into 2024.
Due to the ongoing strikes among writers and actors, studios have begun to rearrange their release schedules to account for potential gaps in 2024, primarily because the stars are currently unavailable to promote their movies.
According to a report by Variety in late July 2023, Warner Bros is contemplating the possibility of shifting the release of Dune: Part Two from its original November 2023 date to sometime in 2024. However, as of now, no official decision has been made, so we should anticipate the film to be released as planned later this year.
While we await confirmation on whether there will be a delay or not, here is a comprehensive overview of everything you need to know about Dune: Part Two!
Dune 2's release date: When can we anticipate the arrival of Dune Part Two?
Following a couple of adjustments to its release date, Dune: Part Two is set to make its way to theaters on November 3, 2023.
Initially slated for October 20, 2023, the release date was later shifted to November 17, 2023, and subsequently, Warner Bros moved it up to its current date. While we're hopeful that this release date remains unchanged, it's important to acknowledge that modifications are always a possibility.
Unlike the first film, which was simultaneously released on HBO's Max streaming service and in US cinemas, the sequel will exclusively premiere in theaters in the US, foregoing a day-and-date streaming release!
However, as mentioned earlier, the November 2023 release date could potentially change due to the ongoing strikes in Hollywood.
This delay situation is more intricate than typical delays, as it requires both Warner Bros and Legendary Entertainment, the co-producers of the movie, to reach an agreement on a new release date. Notably, there has been no communication with Legendary regarding the possibility of rescheduling.
At present, Dune 2 is still on track for a November 2023 release, but our only course of action is to wait and see!
Principal photography for the sequel began on July 18, 2022, and the filming occurred across various locations including Budapest, Abu Dhabi, Jordan, and Italy. The shooting concluded in December 2022, barring any potential reshoots.
Unless there are any unforeseen delays, we can all anticipate returning to the world of Arrakis in November 2023 as originally planned. Let's hope for the best!!!!
Who's coming back for Dune Part Two?
Returning for Dune Part Two are familiar faces, and their roles have been officially confirmed alongside the introduction of new characters.
Timothée Chalamet reprises his role as Paul Atreides, the central character. His co-lead in the sequel will be Zendaya, who portrays Chani. This casting choice was anticipated, especially considering Chani's heightened significance in Part Two following her introduction after the first film.
We will also have Rebecca Ferguson as Lady Jessica, Paul's mother. Interestingly, her character is expected to have an expanded and more prominent role in the sequel, contrary to her diminished presence in the second part of the original book.
Additional returning cast members include Javier Bardem as Stilgar, Stellan Skarsgård as the antagonistic Baron Harkonnen, and Dave Bautista as the Baron's nephew, Glossu Rabban, also known as 'The Beast'.
It's important to note that Oscar Isaac will not be returning as Duke Leto Atreides, and Babs Olusanmokun's character, Jamis, will also not make a reappearance, as both characters were killed off during the events of the first movie!
Indeed, readers of the Dune book series will be aware that there's potential for Jason Momoa's character, Duncan Idaho, to come back in the later parts of the story, although probably not in the immediate sequel.
The fates of Josh Brolin's Gurney Halleck and Stephen McKinley Henderson's Thufir Hawat were left uncertain after House Harkonnen's assault on Arrakis, but it has been confirmed that both characters will make a return in Part Two.
The sequel will introduce numerous new characters as well. Among these additions, Austin Butler as Feyd-Rautha Harkonnen, the actor known for his role in "Elvis". We will see Florence Pugh as Princess Irulan, Christopher Walken portrays Emperor Shaddam IV, and Léa Seydoux embodies Lady Margot. These fresh faces will contribute to the expanding ensemble of the Dune saga!
Timothée Chalamet has expressed admiration for Florence Pugh's performance in the film, highlighting her acting prowess. This collaboration marks the second time the two have worked together.
An official sneak peek of Florence Pugh in the movie was unveiled in late April 2023, offering fans a glimpse of her portrayal.
Chalamet also had positive remarks regarding Zendaya's expanded role in the sequel: "She's bringing exactly what she brought to the first one – which was incredible – but in greater abundance," he commented.
Souheila Yacoub's addition to the cast was announced in July 2022, with her portraying the Fremen warrior Shishakli. However, there were further surprises as Tim Blake Nelson was confirmed to have a secret role in the film in January 2023, adding an extra layer of intrigue to the upcoming sequel.