WHY YOU SHOULD VISIT THE DEAD SEA?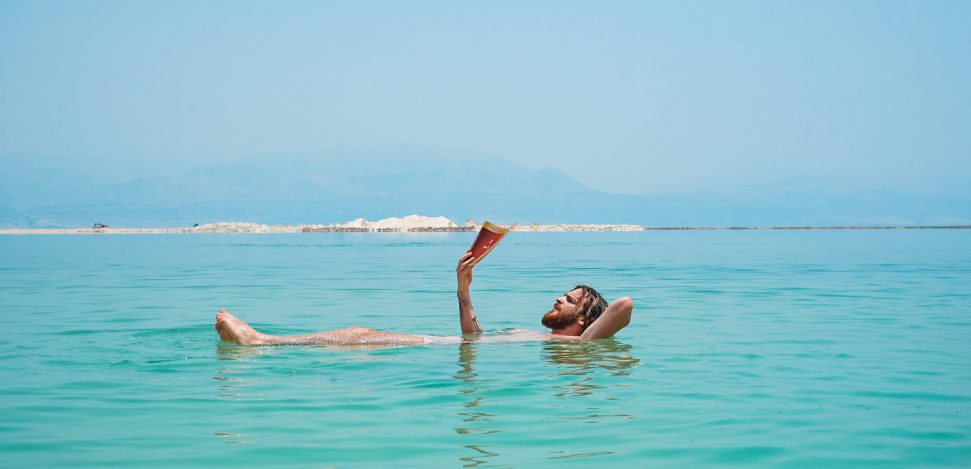 If you are thinking of visiting the Dead Sea, this post is a sign for you to do so. And so that you can do it in the best possible way, we are going to comment on everything you need to know about this place and why, without still doubting, you should visit it.
Visiting the Dead Sea has become for many people they want to do their life and it has become a mandatory stop for all those who travel to Jerusalem or Jordan. If you still don't know how to start planning your trip or what you have to do, we recommend that you keep reading and discover everything that the Dead Sea can offer you. 
What to see and what to do in the surroundings of the Dead Sea
We are going to start this post with the most important and then we will comment on other things that you need to know. So let's get to it, let's talk about what to see and do in the Dead Sea and its surroundings.  
Bathing in the Dead Sea
Obviously, the first thing you have to do when you arrive is to bathe, and this is the greatest experience you will be able to do on your visit. The sensation is incomparable to many others and for this reason, you cannot stop bathing there.
In addition, the Dead Sea is considered to be the largest natural spa in the world due to the characteristics of its water and the mud that you can find on the shores. This is perfect for your skin due to the large number of minerals they have.
Masada
Besides bathing in the Dead Sea and enjoying its healing waters, you cannot miss other places like Masada. Today, it is considered one of the national parks of Israel and without a doubt, we guarantee that visiting this fortress will make your experience even better. From the pyramid located more than 450 meters high you will be able to see spectacular panoramic views of the Dead Sea. 
Ein Gedi Nature Reserve
Another place that you cannot miss on your visit to the Dead Sea, is to visit the Ein Gedi Nature Reserve. We say that you cannot miss them because this natural reserve is a true desert oasis and one of the most incredible in the area. You can walk along the streams that will take you to the incredible waterfalls and natural freshwater pools where you can bathe while being surrounded by incredible vegetation.
How to get to the Dead Sea
To be able to get to the Dead Sea everything will depend on where you come from, even so, you should know that there is the possibility of being able to move freely without having to hire any transportation service since, for example, buses leave from Jordan continuously to make this tour.
Whether you are doing a route or not, one of the best options will be to rent a car to go your own way and enjoy the experience however you want. In addition, on the way to the Dead Sea, you will enjoy a spectacular landscape that will leave you speechless and that will make your experience even better.
If you want to visit the Dead Sea without any worry, you can always choose to do it through an excursion already organized. You can find it from any destination and normally, it also includes a guided tour in addition to transportation.
Should I take out travel insurance to visit the Dead Sea?
Possibly, one of the doubts that may arise is whether you should take out travel insurance to be able to visit the Dead Sea with complete peace of mind.
You should know that today, and more after the Covid-19 pandemic, it is recommended to take out travel insurance for any destination you visit, even so, you should also know that despite the fact that the Dead Sea is shared by Palestine, Israel and Jordan, in many of the beaches and places that you can visit there is a high level of security, even more than in other places.
When is the best time to visit the Dead Sea?
Another of the most important things you should know before you start planning your trip is to know which are the best months to visit the Dead Sea and enjoy a true experience.
We recommend that you do it from April to June or from September to October. Especially, this destination has become one of the most popular places to visit from Germany.
We recommend you travel in the months that we have mentioned above since the temperatures are usually much milder and therefore much more pleasant. In summer, temperatures usually exceed 45 degrees and therefore, it is impossible to enjoy everything that the Dead Sea has to offer.
Tips and advice for visiting the Dead Sea
To end this post we want to talk about the best tips and recommendations so that you can visit the Dead Sea with complete peace of mind.
Do not bathe like a normal sea
One of the most important recommendations is that you cannot bathe in the Dead Sea as if you were in a normal sea, for its salty waters. For this reason, it is totally forbidden to submerge the head underwater and prevent water from entering the eyes as this can be very harmful to health.
Do not wear jewelry or accessories
Just as you cannot submerge completely, it is recommended that you do not go into the Dead Sea water with jewelry, watches, or earrings as the high salt content is very corrosive and can damage your accessories.