TATTOO ALLERGY: HOW TO CURE YOUR TATTOO AND TIPS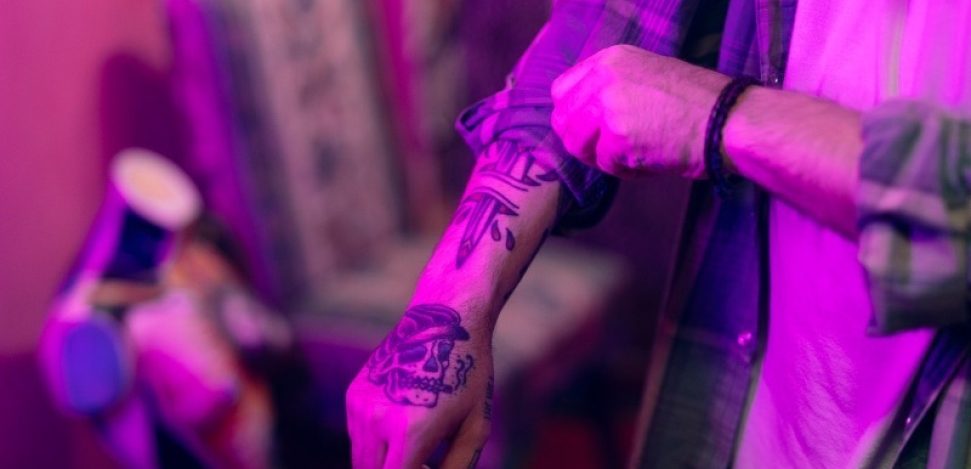 Getting a tattoo is an important decision, this goes beyond the aesthetic issues or those possible cultural discriminations and other prejudices that even in our time seem to continue.
The special reason is that it will always be necessary to take into account your health when getting a tattoo, because, if not, the tattoo could be disfigured, and you could even put your life at risk, this is why you must pay attention to each of the signs of your body after getting a tattoo. In this post, we explain all about tattoo allergy!
HOW TO CURE AN ALLERGIC TATTOO: STEP BY STEP
Allergic reactions aren't as common as they used to be, this is because tattoo processes are now much cleaner and sterilization is almost a necessary rule for a tattoo studio to operate.
The above doesn't exempt you from having any risk, but in the case of allergies you must take into account the issue of colors when tattooing since mineral ink is the most common allergic reaction in tattoos:
Red tattoo pigments come from Mercury.
Green: from Chromium.
Yellow tattoo ink: contains Cadmium.
Blue: has Cobalt.
Black: come from Carbon.
Purple: Magnesium.
Important steps to remember when cleaning the tattoo
First step: Remember that your tattoo is a freshly opened wound, here is the importance of protection and cleanliness, you will have to wash the area more than 2 times a day if necessary because the skin is susceptible to infection and swelling.
Second step: The healing process will have already started 3 days after getting a tattoo. The scab will have formed and will begin to fall off, don't forget to keep using healing creams because your skin will need to be kept moisturized and protected.
Third step: Now your tattoo will be completely healed, but there will be a stage where itching will be present. If you do a good healing, this sensation will appear because the layers of the skin are regenerating! This is where the most common delayed reactions or infections can appear if we scratch because we contaminate the newly made tattoo with bacteria from our hands.
Fourth step: After about two weeks, the skin regeneration will be completed and there should be no trace of the scab.
HOW TO CURE TATTOO INK ALLERGY: OUR RECOMMENDATIONS
Most of the allergic reactions come from red tattoo ink, but in the same way, they can occur with other colors, you could have been tattooed several times and not have any effect, but the reaction could appear the next time because you exceeded your body's tolerance to any of the colors that could cause allergy.
Now we'll show you some of how the treatment of a tattoo allergy could be carried out.
Corticoid creams: these have an antihistamine and anti-inflammatory effect, if your allergic reaction is not very serious they will work to eliminate swelling and discomfort.
Regulate skin hydration: creams are essential to care for tattoos, and you use creams according to your skin type.
Wash with soap and water: It is necessary to use neutral soaps to wash the skin areas where the allergy has been caused.
Remove the tattoo: If the skin reaction is very severe, it is essential to decide on tattoo removal.
WHAT ARE HYPOALLERGENIC TATTOO INKS?
One of the newest options you can have to get a tattoo is the hypoallergenic inks, these inks are vegetable and can generate a much smaller allergic reaction on the skin, unlike other mineral-based inks.
These inks of vegan origin have much better absorption and assimilation by the human body, however, the biggest problem with these inks is the body's absorption and assimilation, since they tend to discolor more over time, and you must take extreme care of the tattoos.
The colors come from the following materials:
White (titanium dioxide).
Purple (Carbazole and Dioxazine).
Green (Monoazole).
Yellow (turmeric).
Black (Firewood).
MAIN SYMPTOMS OF TATTOO INK ALLERGY
You must pay attention to how the body reacts to each of the inks, either at the beginning of the tattoo or through the healing process, through the regeneration of the skin.
Swelling.
Rash.
Nausea.
Vomiting.
Blows.
Excessive scaling
Purple nodules
The scaly appearance of the skin
With any type of reaction, you must go to receive medical attention to treat your condition as soon as possible before it becomes risky.
WHAT KIND OF TATTOO ALLERGIES ARE THERE?
Tattoo inks, as you have observed, can generate specific allergic reactions that can become problematic for people, especially those mineral inks used to create the colors, since they can cause the following types of allergies:
Redness
Swelling
Hives
Anaphylaxis
Fever
Shortness of breath
Remember that if you just got a tattoo, here is a complete step-by-step guide to curing a freshly done tattoo.