DIMPLE PIERCINGS: THEIR RISKS AND CARE😊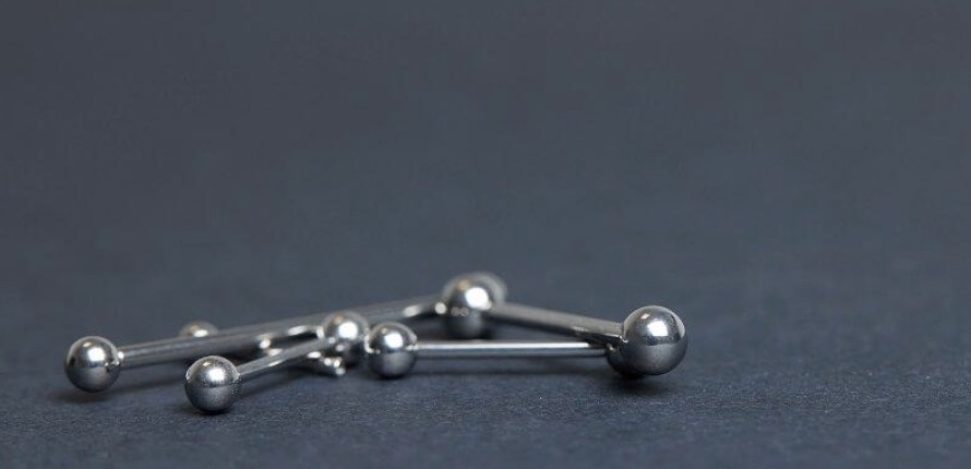 If you are a piercing lover, you have to be aware of all the piercings you can get, so you can keep looking great and be up to date with new alternatives. Today we want to talk to you about the cheek piercing, an option that you have to consider if you want to have a unique style.
In particular, we want to explain to you what cheek piercing is, how it is done, the risks of cheek piercing and the best methods for the healing process. Don't miss it, for sure you are going for a new piercing after reading the article!
Cheek piercing for your dimples, what is it?
If in the first instance we are going to focus on what this type of piercing is, then we have to determine what the cheek piercing is called.
Its other name by which it's known and you can consult your favorite piercer: "cheek piercing".  And its location is in a very precise area of the face, at the height of the dimples of the face, those that are made when you smile. Therefore, you can also call it cheek piercing dimples.
For further explanation, dimples are those hollows that form and there are people who have them naturally and others who don't. If you are one of those who haven't been favored with the so-called "dimples" and you want this cheek piercing, don't worry.
If you don't have this mark on your cheek, the piercing is still placed at the height at which they would have been.
Before going on to see how this piercing is done, it is important to clarify that it isn't the same as the Dahlia piercing. This second one is done specifically in each corner of the mouth, therefore, closer to the mouth, not like the cheek piercing, which is clearly more centered in the "cheeks" of the face.
Cheek piercing, how is it done?
The cheek piercing looks great, because it's symmetrical, which makes there is a balance in your face, this makes people interested in piercing both cheeks. But this doesn't mean that only that is the option for you.
There are also those who play with originality and pierce only one side of the face.
As for how the cheek piercing is done, you'll realize that it's like any other piercing, therefore, you can't just go ahead and pierce anywhere. When piercing you have to avoid touching arteries and veins, salivary glands and ducts, and facial nerves.
Also, you have to consider that the piercer is going to take some measures to ensure the best location.
Cheek piercing: its risks
The time has come to talk about cheek piercing risks, because with complete information you will be able to make a responsible decision.
Like any other piercing, the cheek piercing also runs the risk of getting infected, that's why you should be more careful when handling and cleaning it. And you will have to consider:
Redness around the ring is normal for the first few weeks.
If you see that the area is swelling and pus is appearing, you will need to use antiseptic.
If you see that the problems continue, it is best to contact your piercer.
Another risk you should consider with the dimple cheek piercing is that it could put your teeth and gums at risk. This is why it's the piercer who indicates the final position.
Cheek piercing: healing process and care
Let's review the healing process and care to take when you get your cheek piercing.
Consider that healing will take a long time, this is because the pierced area is thick and with strong blood supply. To give you an idea, this can take around 3 to 6 months.
The initial jewelry must be worn throughout the healing process and although you may not like it, you must understand that they are designed to promote healing and healing.
The particular healing indications will be given to you by the piercer, you have to follow them to the letter. Generally these are:
Clean twice a day for 15 days.
Then start cleaning once a day.
This should be done with mild antibacterial soap and saline solution.
As you have seen, now you are clear about the care and risks involved with a cheek piercing. Besides knowing that there is a big difference between this type and the Dahlia piercing.