FULL MOON PARTY THAILAND: DATES & TIPS TO SURVIVE 🔥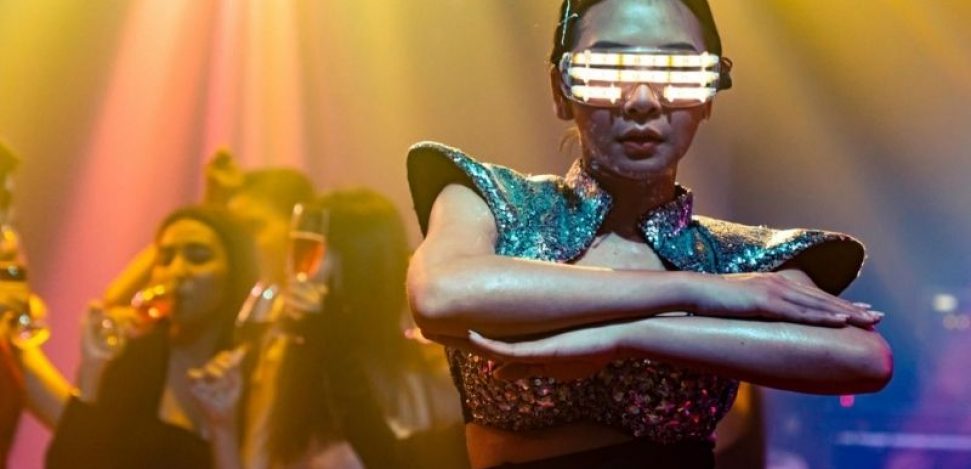 Perhaps the world's best-known and most anticipated party takes place every full moon night and attracts up to 30,000 people to the island of Koh Phangan, do you know which party we are talking about? Today we want to talk about The Full Moon Party Thailand and give you the best tips for the festival, ready? 😉
What is the Full Moon Party?
You've probably heard that the moon is important in Thai culture. Not only are many of its festivities governed by a lunar calendar, but it's even believed to mark people's destiny (as is the case with giraffe women, whose tradition states that a genuine padaung is born on a full moon Wednesday). So what connection does this idea has with the Full Moon Party?
The truth is that the Full Moon Party started in 1987 when a group of backpackers organized a birthday party for a friend on the night of the full moon, they had such a good time that they decided to repeat it every month and as time went by, word spread and more people came to participate the following month.
It started as a small beach party where backpackers and hippies would play their guitars, smoke pot, and have a few beers, but as the party became more famous it also got crazier and crazier and boomed in 2000 when lots of young adventurers were inspired by the movie The Beach decided to head to Ko Phangan Island to be part of the party!
Full Moon Party In Thailand 2022
The dates for the Full Moon Party Thailand 2022 are 17 February, 17 March, 16 April, 16 May, 14 June, 15 July, and 13 August. You can also attend the party on Christmas and New Year's Day. If you can't make it to Thailand during the above dates, there's always the Half Moon Party, Quarter Moon Party, and Black Moon Party (also known as Escape Parties) to back you up. 
Where to sleep? 
The party will keep you up until dawn, but there will come a time when after spending hours and hours dancing and drinking in the moonlight you'll need some rest, don't worry, all over the island you'll find accommodation, if you want to find a room near Haad Rin beach to be close to the party you should book at least a week in advance, the closer the party is the fewer rooms you'll have available to sleep in.
Golden Beach Resort 
The Golden Beach Resort is undoubtedly one of the best hotels you can opt for if you want to enjoy the Full Moon Party to the fullest. The closest of all the hotels available, it's a hotel that has a total of 21 well-equipped rooms, all with a private bathroom and shower. One of the most sought after, it's a real safe bet. 
Neptune's Villa
Neptune's Villa is one of the best hotels on Koh Phangan, perfect for those who want to experience the best party in Thailand. With spectacular sea views, it's only a few minutes away from Haad Rin beach. A hotel that boasts pure luxury facilities with tropical gardens and a jaw-dropping private pool.
Rung Phangan Hotel 
The Rung Phangan Hotel is less than a five-minute walk from Baan Tai Beach. Ideal to put the cherry on top of your holiday and make the most of the Full Moon Party, it has comfortable rooms equipped with everything you need for the best rest: air-conditioning, private bathroom, cable TV, etc.
Lighthouse Bungalows
Lighthouse Bungalows is located in the southern part of the exclusive island of Koh Phangan. Close to the Full Moon Party venue, it's 20 minutes away from the spectacular Hadrin Beach, one of the best beaches on the island. It offers comfortable and cozy rooms with private balconies overlooking the sea. A perfect place to relax and enjoy some of Thailand's greatest treasures. 
Remember that the closer to the day of the festival, the higher the price of accommodation will be and above all that rooms start to fill up even several months before the date of the Full Moon.
How to get to Ko Phangan Island?
There is no airport on the island so we have to discard the plane, without the plane we only have the option of the ferry, you can get to the island through Surat Thani or from the island of Ko Samui which is quite close.
To go from Surat Thani to Ko Phangan
The round trip price can be around 700 THB and it will leave you at the Thong Sala pier in Ko Phangan, from there you'll have to take a taxi that will cost you around 100 THB to go to the Haad Rin area where the party takes place.
From Ko Samui to Ko Phangan
If this is your option there are boat tickets that start at 200 THB and depending on the time of day or the company's ferry will drop you off in the Haad Rin or Thong Sala area.
Going from Bangkok to Ko Phangan
If you're in the capital of Thailand and want to attend Thailand's most famous party on Ko Phangan don't worry, you can take night buses that will take you for around 600 THB. This price should include the ferry to the island, you'll be taken by bus to Surat Thani and then you'll have to wait to catch the ferry. It's a long journey but it will be much cheaper than taking a flight!
Tips for surviving 
Don't even think of riding a motorbike 
That night the private medical clinics of Koh Phangan become gold, there are accidents all night long, the roads of Koh Phangan are crazy, with dizzying ups and downs and hairpin bends so the best option, if you don't want to spoil your holidays in Thailand, is to take one of the minivans or tuk-tuk that constantly pass through all the areas of the island to take you to the Full Moon.
Drugs aren't good 
There are plenty of drugs at this party, but remember that taking drugs is illegal in Thailand and is highly prosecuted and punishable, they can stay in your body for up to a month and since the new law in January 2015 it's common to see police in the main cities of Thailand doing drug checks on tourists. You'll also find undercover police who may try to sell you drugs during the party to see if you fall into the trap.
Beware of jumping rope on fire 
Imagine you're having a drink in a bar and suddenly someone walks up to you and says "Hey, buddy! Let's spray a rope with petrol and light it on fire, then we'll jump rope on fire while we have a few drinks", the first thing you would think is that this person is crazy, however, on this island people like to do that, you may not have been drinking and you may jump rope very well but… Will the people jumping with you be in the same condition? Avoid getting burnt and spoiling the night.
Wear sturdy trainers 
As the night wears on and people are drinking the beach becomes littered with broken bottles that get buried in the sand, in the dark you may not see where you are stepping, and getting a broken bottle in the bottom of your foot will ruin your holiday, so be careful and wear shoes even if you are on the beach!