HISTORY OF MONSTER TRUCKS: EXTREME MOTOR SPORTS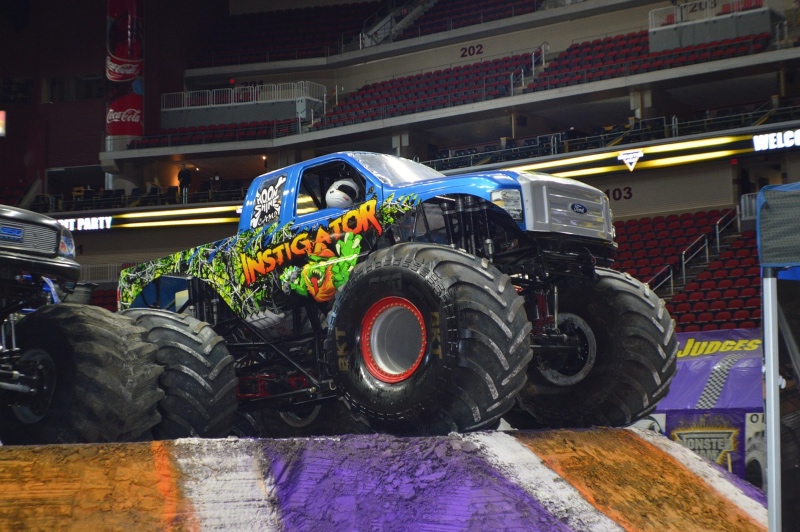 It's no secret that we love trucks, and adding a lot of power, lift, and showmanship to the equation only makes things more exciting!
Monster Trucks are motorized beasts that make their living jumping over dangerous obstacles, driving over cars, and racing each other down dirt tracks. As with all inventions, someone had to come up with something like this. But who? And when?
Discover the History of Monster Trucks, with Roll and Feel!
The beginning of Monster Trucks
Bob Chandler is the father of the monster truck and the man who helped make it the centerpiece of famous rowdy events.
In the mid-1970s, this off-road enthusiast leveraged his truck parts business in the St. Louis area to modify his own Ford F-250 pickup truck and see how far he could take it. From there, things grew naturally, including his trucks and those of his customers. In local circles, his truck earned the appropriate name "Bigfoot."
By 1979, Chandler was showing Bigfoot at tractor shows. Over time, the presence and power of Chandler's creations impressed so many people that the hobby spread. Soon, the monster truck rally as we know it today was born.
Evolution
As more people got involved and the trucks got bigger and bigger, the question went from "what can they do?" to "what can't they do?".
Today, Monster Trucks events range from tried and true old car-crushing events to circuit racing to stunt competitions. Some of the most notable records include the first backflip in 2010, the first forward flip in 2017, and the monster truck speed record set in June 2020 by the "Mohawk Warrior" at 100 mph.
Occasionally, old-school demolition derbies are the event openers, making sure the ends and sides of all participating cars are crushed. The Monsters, the main event, soon follow to crush what's left.
Although the sport has changed over the years, it has not forgotten its roots. Bob Chandler is still involved, and at least 20 Bigfoot trucks have been built over the years. There's even a Bigfoot racing team, and a special model called the Bigfoot.
What happens at a modern-day Monster Jam?
At a modern-day Monster Jam, you'll see expert drivers and famous trucks tearing up the dirt and competing in intense competitions of speed and skill.
There are several different disciplines that drivers can compete in during this Monster truck show, including:
Racing: trucks race along a set course. Winners advance until only two trucks battle it out in the finals.
Skills challenge: drivers battle to perform increasingly impressive stunts, putting at least two wheels in the air.
Donut competition: drivers compete to spin the truck as many times and as fast as possible.
Freestyle: competitors perform tricks and stunt all over the ground area and have a set time in which they can do whatever tricks they want to surprise and amaze the fans.
Monster Jam is one of the most accessible sports for fans around the world, and this is one of the main reasons why it has become so popular. Fans are "in the driver's seat" of the judges and can vote for their favorites during the event. They can also interact with the drivers and get up close to their favorite trucks during the "Pit Parties" that are organized at the events.
What do you think? Would you go to one of these events?