HOW MUCH DOES SPOTIFY PAY PER STREAM? LEARN ALL ABOUT IT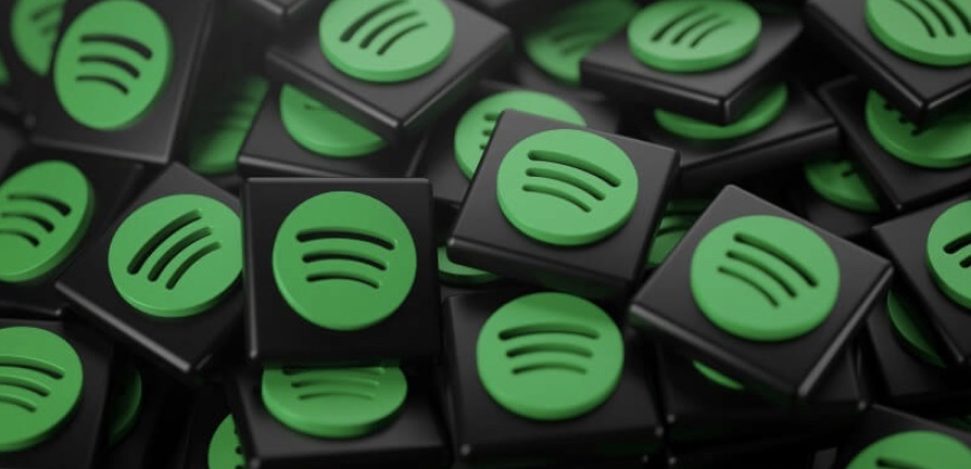 Spotify is one of the platforms causing a sensation today, as you can find your favorite artists and play music for hours. But we as mere mortals only see one part of this music titan, because, on the other hand, there are the musicians who have songs on Spotify.
This raises some questions that you probably have as well, such as how much does Spotify pay per stream, knowing which songs have the most plays on Spotify, Spotify royalties, among others.
We recommend you stick with us, because we will clarify all of this and more for you.
Spotify Royalties: How do they work?
If we focus on how much Spotify pays per stream, it's fair to mention that there are other streaming platforms vying for the top spot, such as Apple Music, SoundCloud, or Pandora.
However, it's important to acknowledge that when we think of streaming service music, the first thing that comes to mind is Spotify. This has contributed to the company's success, with an extensive list of singers and groups for you to listen to for hours.
But here's the thing, it's not just about music. There are other types of content you can consume, like Podcasts.
Returning to the music realm, the amount an artist can receive will vary depending on certain factors, such as whether you're a Spotify Premium subscriber or the type of distribution contract the musician has.
Within this same context, we encounter what are called royalties. But what exactly are royalties?
This is the precise moment when we get to the topic at hand, how much Spotify pays per stream. Royalties, in particular, are the payments an artist receives for their Spotify streams. These payments are collected monthly for each musician.
The platform itself has complete information about the number of Spotify streams, and the payments are distributed based on the net revenue from advertisements and Premium subscriber fees.
But here's the catch, the payment is made to both the distributor and the song's owner on Spotify.
Most Listened-to Singers on Spotify: The Highest Earners!
Below, you'll find Spotify streams for the most listened-to artists, along with their earnings. This will give you a better idea of the kind of business this platform is.
Bad Bunny
A loved and hated artist, but one of the most popular lately. He's at the top of the list with 61.90 million monthly streams and earnings of 2.24 million dollars.
Undoubtedly an unprecedented figure.
Taylor Swift
It might be ironic to read that Taylor Swift is in second place, considering her musical genre is completely different from Bad Bunny's. But that's how divided the Spotify streams are.
Taylor's monthly listeners are 81.90 million, and she earns around 2.98 million dollars. With her album "Midnights," she made it the most listened-to in a single day in the history of the platform.
Drake
This artist, in case you didn't know, is currently the most listened-to rapper in the United States and Canada. With a monthly listener count of 71.20 million and earnings of 2.59 million dollars.
The Weeknd
A Canadian artist with a variety of playlists on Spotify, who has also announced his new tour for July 2023, named the Spanish Tour.
Monthly streams are 81.20 million, and earnings are 2.95 million dollars.
BTS
K-pop has taken the music platforms by storm with the group BTS leading the way. If you're wondering how many Spotify streams BTS has, it's a whopping 42.60 million monthly.
As for their earnings, which are still causing a sensation at their concerts, they're 1.55 million dollars.
Ed Sheeran
With the recent favorable verdict regarding his plagiarism accusation, the artist has 77.70 million monthly streams. In terms of his monthly earnings in dollars, they amount to 2.82 million. Not bad for the Brit.
Harry Styles
An artist who caused a sensation at his concerts in our country, it's no wonder he's on the list of songs with the most Spotify streams.
This British artist, who's also shining in the music scene, has 63.80 million monthly listeners and earnings of 2.31 million dollars.
Increasing Spotify Streams: How to Boost Your Earnings
The last thing we want to talk to you about today is how to increase your Spotify streams.
The information we're going to provide is based on a study conducted by Digital Media Finland in 2017, which concluded that more popular artists have their music transmitted more. Therefore, they earn more. In short, to earn more money on the platform, you need more streams. Some musicians have found that consistently releasing new music is the best strategy.
Premium listeners also contribute to higher payouts.
Now you know how much Spotify pays per stream, what royalties are, and who the most streamed singers are. So, the mystery behind this question is solved. Until next time!