HOW TO PUT ON A WIG: STEP BY STEP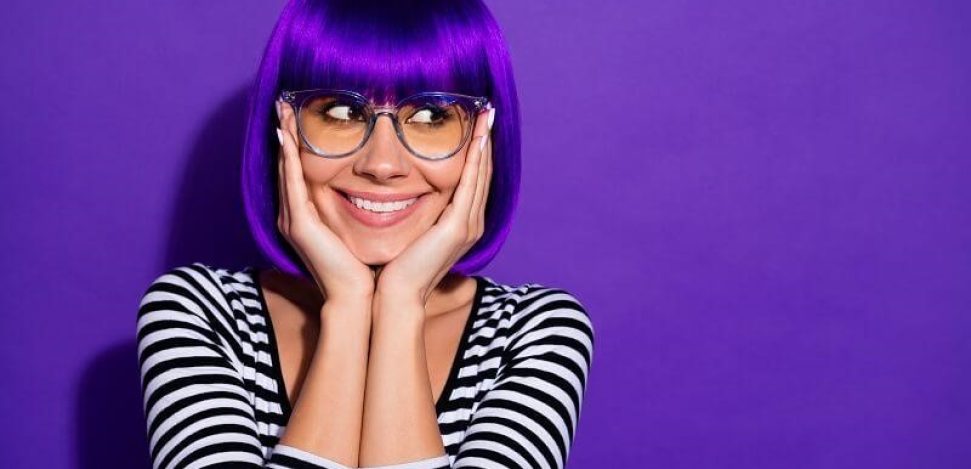 Whether you're a guy or a gal or have long or short hair, the burning question often pops up: How do I put on a wig to make it look natural? Well, truth be told, it's easier than it seems!
In this post, we'll walk you through the easy steps of properly donning a wig on your scalp. A well-placed wig can enhance your beauty and give you a different vibe whenever you fancy a change, all without messing with your natural locks.
Types of Wigs
If you wonder, "How do I put on a wig?" first things first—know that the industry has a buffet of options for every situation. The key is to choose the wig that suits you best.
Wigs serve various purposes, not just for a wig style switch-up, but also to mimic hair loss or transform your appearance entirely.
Wigs are your ultimate allies in the beauty and confidence department. It's crucial to differentiate between synthetic and natural wigs to make the most of them when learning how to put on a synthetic or natural wig.
Based on Material
When shopping for a wig, pay attention to the material used in its making. The type of hair used significantly impacts achieving a natural and authentic look.
are crafted from artificial fibers, mimicking the appearance of natural hair. They're low-maintenance, affordable, comfortable, and lightweight.
are made from human hair, boasting a more genuine finish than their counterparts. They're top-notch, offering higher quality and durability.
Both types can be styled with hairdryers and straighteners, ensuring a trendy look.
Based on Structure
The wig's structure influences how well it sits on your head. Different types cater to various preferences.
Basic cap
Full lace
Lace front wigs
No lace
Monofilament
Hand-tied
Each has a unique crafting technique, contributing to a natural hairline appearance.
How to Put On a Wig: Step-by-Step
Learning to wear a wig correctly goes beyond snagging the prettiest one at the store. It's an art, and here's your guide:
Pick the Right Wig:
Choose one that fits your needs and aesthetic preferences. Consider the material and composition during your selection process.
Prepare Your Hair:
Once you've got the perfect wig, it's time to start the application process. If you have long hair, braid it evenly and ensure your natural hairline is clear.
Prepare Your Skin:
Cleanse your scalp thoroughly with an alcohol-based gel to remove excess oil.
Apply Adhesive:
Apply a bit of adhesive product along your natural hairline. You can use liquid glue or adhesive tape. Let it dry slightly before placing the wig.
Put On the Wig:
This step is crucial. Put the wig on your head and then adjust it across your entire scalp. Use your fingers to secure the wig in place.
Adjust the Wig:
The final step is to position the wig perfectly and prevent any shifting. Apply a bit of pressure around the edges using a fine-toothed comb.
This process teaches you how to put on both natural and synthetic wigs correctly!