THE MOST FAMOUS BOXERS YOU NEED TO KNOW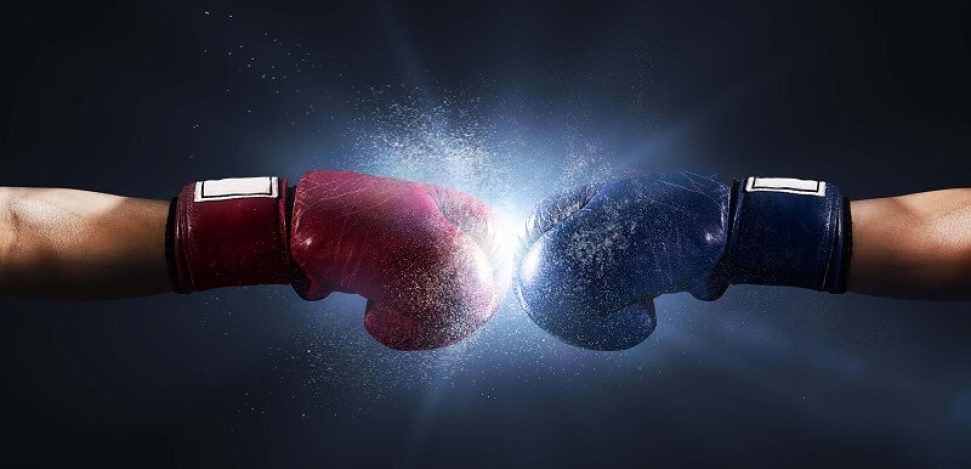 Since the beginning of boxing, many boxing athletes have become famous boxers. Due to their excellent trajectory in this sport, their names are an obligatory reference when talking about boxing. That is why in this article we'll tell you about the most famous boxers.
Those who have carved out a successful career, full of triumphs and recognition. Here you'll learn a little more about the boxers who, every time they step into the ring, make their fans go crazy.
The list of the most famous boxers of all time
Many countries are proud to have famous boxers who have left their country's name on a high note. We can say that there are famous boxers from Mexico, famous Colombian boxers, and famous American boxers, among other countries.
Greatest boxers of all time
Muhammad Ali
Born in the year 1942 in the city of Louisville, Muhammad Ali was an American boxer who started his career at the young age of 12. His great performance was due to his excellent physical condition and quick reflexes with his fists and legs.
He won his first gold medal in 1960 at the Rome Olympics in the light heavyweight category, and from then on his career was unstoppable. In 1964, he beat Sonny Liston, knocking him out, and became the world heavyweight champion.
His last fight was in 1980, which he couldn't win, so he lost his world heavyweight title for good. On June 3, 2016, Muhammad Ali left this world due to septic shock, leaving an incredible legacy in the boxing world.
Julio Cesar Chavez
This former Mexican boxer, who was born on July 12, 1962, won world titles in the super featherweight, lightweight, and super lightweight categories, between the years 1980 and 2005. He held his World Championship title for 16 years.
One of his five losses was to the equally talented Oscar de la Hoya. Although he announced his retirement in 2001, having 104 wins, he returned two years later for four more fights.
In 2011, he was inducted into the International Boxing Hall of Fame and is currently enjoying his retirement. He says he is very proud to have been able to overcome his addictions and be an example to the youth.
Roberto Durán
He was born on 16 June 1951 in Panama. He started boxing in 1967, when he made his debut in the super bantamweight category, defeating Carlos Mendoza in the fourth round.
He owes his nickname ("Mano de piedra Durán") to the fact that he's the only boxer to have won by knockout in every round. He won his first world lightweight title on 26 June 1972 in New York City.
Throughout his career, he won the welterweight world title in 1980, the super welterweight crown in 1983, and the world middleweight diadem in 1989, among others. He retired on July 14, 2001, after facing Hector Camacho in Denver, Colorado.
Alexis Arguello
This talented boxer, born in Nicaragua in 1952, began his career in 1968 when he defeated Oscar "alacrancito" Espinoza, who was a great boxing prospect. "El Flaco Explosivo", as he was known in the sporting world, achieved a significant number of defeats in his boxing career.
During the 18 years of his successful career, Argüello had 85 fights, winning 79 and losing 6. He was the only World Champion who never lost his titles, which is why he was inducted into the Professional Boxing Hall of Fame. He died on July 1, 2009, from a gunshot wound at the age of 57.
Éder Jofre
Born in Brazil on March 26, 1936, his career began in 1953 as an amateur in the Forja de Campeones tournament. Then, in 1957 he started his professional career when he defeated Raul Lopez by knockout in the fifth round.
In 1958 he had his first fight outside his country, facing Rubén Cáceres in Uruguay. From then on, he won several victories over renowned boxers from various countries around the world. This record was interrupted in 1965 when he lost the fight against Fighting Harada, losing the world bantamweight title.
His retirement took place on October 8, 1976, and from that moment he dedicated himself to training new boxers. On October 2nd of 2022, Eder died of pneumonia.
Famous current boxers
Saul Alvarez
This Mexican was born on July 18, 1990, in Guadalajara. He started boxing at the age of 13 when he saw the professional debut of his older brother Rigoberto. His first victory as an amateur came in 2004 when he won the silver medal at the National Youth Championship in Sinaloa.
In his amateur career, he won 44 fights, 12 of them by knockout, and lost twice. As a professional, at a stage that began on October 29, 2005, at only 15 years old, he defeated Abraham Gonzalez by knockout.
He currently holds the 4 super middleweight titles and in 2018 he became the highest-paid boxer in the world. His most recent victory came on September 17, 2022, when he defeated Gennady Golovkin.
Naoya Inoue
A native of Japan, he was born on 10 April 1993. He's a three-time world champion and currently holds the unified bantamweight world title. He's known in the sport as "The Monster", a nickname he owes to the way he attacks his opponent.
His first fight was on October 2, 2011, at the age of 18. But it wasn't until the fourth professional fight that he won the title of Japanese champion in 2013. So far Inoue has 23 fights won 20 of which have been by knockout, but he has yet to be defeated.
Terence Crawford
Born in Nebraska in 1987, he started boxing at a very young age. His professional debut was in 2008 and since then he has accumulated 15 victories by knockout. In 2014 he won his first world title, winning the WBO lightweight belt.
The following year he won the WBO super lightweight world title. In 2018 he relinquished his title to fight at welterweight and won the WBO welterweight title. His greatest achievement is that he hasn't yet experienced defeat. Of his 37 fights, 28 were won by knockout.
Josh Taylor
Born in the United Kingdom on January 2, 1991, Josh Taylor began his boxing career at the age of 15. His professional career began in 2015 and on his debut, he won by knockout against Archie Weah.
In 2019 he won the IBF world title by defeating Ivan Baranchyk. He's currently the super lightweight champion and is the first Scot to win all four boxing titles.
OleksandrUsyk
Born in Ukraine on 17 January 1987, his love of boxing began at the age of 15. As an amateur he fought 350 fights, making his professional debut in November 2013. Since then he has won 19 victories, 13 of which have been by knockout.
He held his WBO world title until 2018, a year in which he also held the WBC belt. The following year he debuted in the heavyweight category and in 2021 he unified the WBA, IBF, IBO, and WBO Super titles.
So much for our list of the best boxers you should know, both past and present. Undoubtedly, each of them has achieved the necessary triumphs to be considered the best in their discipline.