FAMOUS NATIONAL GALLERY OF ART PAINTINGS, IN WASHINGTON, DC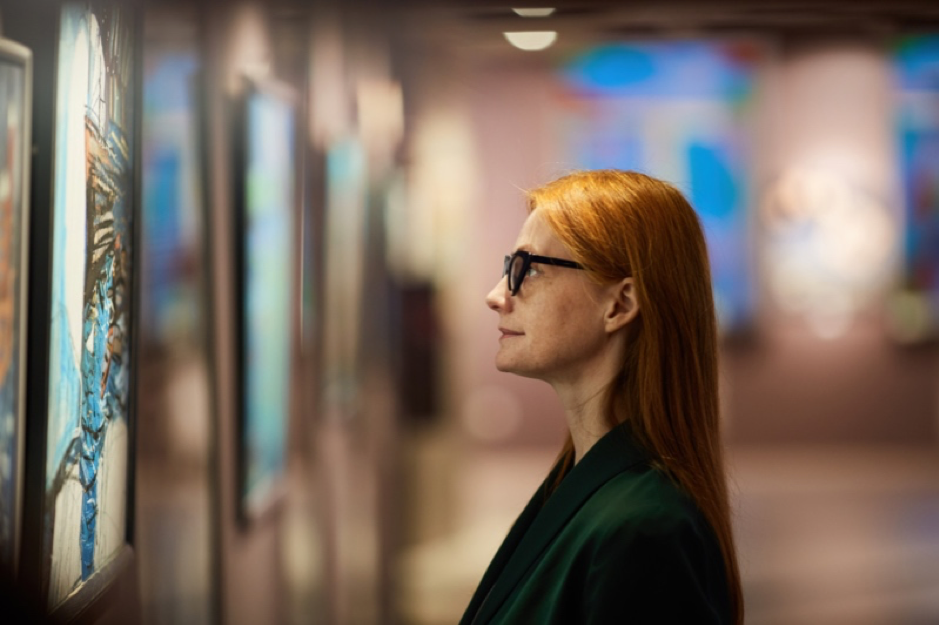 If you have an appreciation for fine art, and you're planning a trip to Washington, D.C., then the National Gallery of Art should be a top priority. Situated in the U.S. capital, this museum houses an exceptional collection of some of the most remarkable American paintings ever created by the greatest masters in art history.
Situated on the National Mall, a vast landscaped area dotted with numerous memorials and monuments, the museum consists of a Neoclassical West building, a contemporary East Building, and an adjacent sculpture garden.
This national art museum first opened its doors in 1937 and offers free admission, making it one of the most popular museums in the United States.
Now, let's delve deeper into some of the most renowned paintings at the National Gallery of Art—these are masterpieces you won't want to miss when you explore this museum in Washington D.C!
Ginevra de Benci – Leonardo da Vinci
Creation Date: 1474-1478
Dimensions: 38.1 × 37 centimeters
Despite its modest size, Ginevra de Benci is one of Leonardo da Vinci's ultimate masterpieces. Da Vinci crafted this delicate painting during his early twenties (1452-1519) and you can see it in significance to the Mona Lisa housed in the Louvre Museum in Paris.
The artwork portrays a 15th-century Florentine aristocrat who was still a teenager at the time of its creation. It deserves a prominent spot on your list of must-see paintings at the National Gallery because it offers a unique opportunity to witness a da Vinci masterpiece in the Americas.
Woman Holding a Balance – Johannes Vermeer
Creation Date: 1662-1663
Dimensions: 42.5 × 38 centimeters 
Woman Holding a Balance is another exquisite masterpiece by the Baroque artist and Dutch Golden Age painter Johannes Vermeer (1632-1675). This painting, set within a domestic scene, showcases a characteristic theme in Vermeer's work. Initially titled "Woman Weighing Gold," the woman in the painting is holding a balance, yet the scale is empty, adding an intriguing layer of symbolism to the artwork.
The woman's pregnancy and the presence of the painting depicting the Last Judgment in the background add depth to the interpretation of this Vermeer masterpiece. While some art historians suggest a religious undertone due to these elements, interpretations can vary. Additionally, there is speculation that the woman in the painting may represent Vermeer's wife, Catarina Vermeer, further contributing to the enigmatic nature of the artwork.
Annunciation – Jan van Eyck
Creation Date: 1434-1436
Dimensions: 93 x 37 centimeters 
The Annunciation stands as one of the masterpieces by Jan van Eyck, one of the most celebrated Renaissance artists in Northern Europe. It portrays the pivotal moment when Archangel Gabriel announces to the Virgin Mary that she will give birth to the Son of God, a frequently depicted subject in Christian art. Jan van Eyck (1390-1441) likely painted this as the left panel of a triptych, showcasing his renowned talent for intricate detail and symbolism, which he consistently infused into his remarkable artworks.
Venus with a Mirror – Titian
Creation Date: 1555
Dimensions: 124 × 104 centimeters 
"Venus with a Mirror" is a masterpiece by the renowned Renaissance artist Tiziano Vecellio (1490-1576), more commonly known as "Titian." It holds a position of immense influence within Titian's body of work, this work of art was extensively copied by artists in subsequent generations.
This painting is believed to be the first in a series of works with a similar subject and is the sole piece in this series that can be attributed entirely to the hand of the artist himself. Remarkably, it wasn't a commissioned work but was retained in Titian's residence at the time of his passing in 1576.
ALBA MADONNA – RAPHAEL
Date created: 1511
Dimensions: 94.5 centimeters in diameter
The Alba Madonna is among the several Madonna paintings created by Raphael, who stands as one of the preeminent figures of the High Renaissance era. It depicts the Virgin Mary, baby Jesus, and Saint John the Baptist as they are relaxing in a typically Italian landscape.
The painting's title is derived from its association with the Dukes of Alba in Spain, who came into possession of the artwork during the 16th century. This circular oil painting by Raphael (1483-1520) is distinctive due to its tondo format, signifying its round shape.
SELF PORTRAIT WITH BERET AND TURNED-UP COLLAR – REMBRANDT
Creation Date: 1659
Dimensions: 84.4 × 66 centimeters
"Self Portrait with Beret and Turned-Up Collar" portrays the renowned Dutch Golden Age artist Rembrandt van Rijn (1606-1669), one of the most iconic figures in Dutch art history. This self-portrait was created in 1659, approximately a decade before the artist's passing.
While Rembrandt's body of work spans a wide range of subjects, his permanent collection of more than 40 self-portraits stands out as a remarkable autobiography of the artist's life. In this particular painting, Rembrandt appears somber, reflecting the financial hardships he was experiencing during this period in his life.
The Concert – Gerrit van Honthorst
"The Concert," created by Dutch Golden Age artist Gerrit van Honthorst (1592-1656), is considered one of his finest masterpieces. In this painting, the unmistakable influence of Caravaggio's works, which Honthorst encountered during his sojourn in Italy in the early 17th century, is evident.
Consequently, Honthorst became a source of inspiration for the "Caravaggisti" in Europe, a group of painters who incorporated a pronounced contrast between light and shadow into their artworks. "The Concert" can be viewed as the quintessential representation of European Caravaggisti art in this respect.
What do you think? Will you include the National Gallery of Art in your next visit to Washington, DC?