SLEEVE TATTOO IDEAS: ART IN YOUR ARM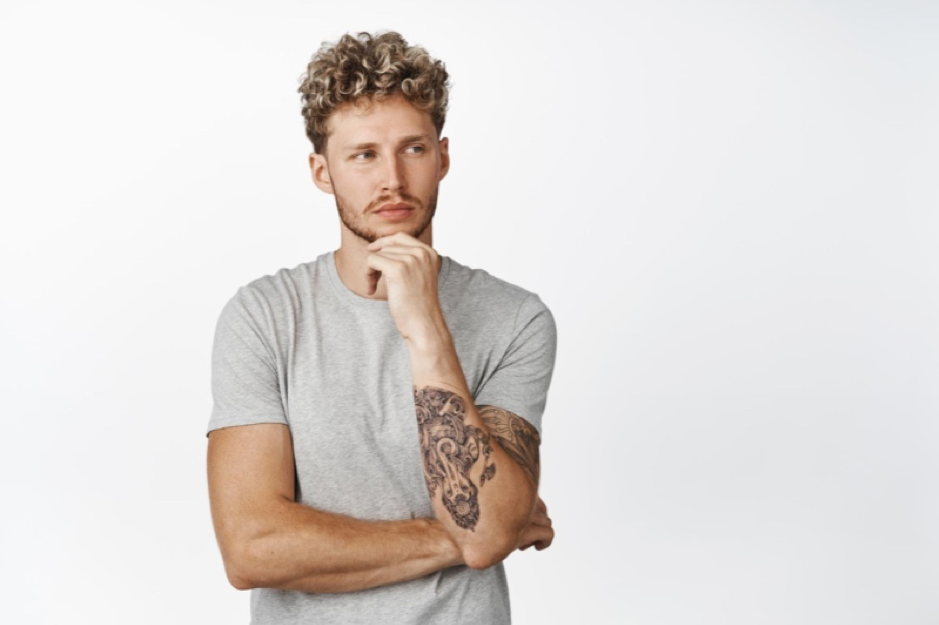 Sleeve tattoos, whether in the form of half sleeves or even full sleeves, are a complex thing that you shouldn't take lightly. They constitute the ultimate expression of your identity. In sleeve tattoos, your values, preferences, emotions, memories, and essentially everything that defines you and what you wish to capture on your skin, are intertwined with the creativity, artistic skills, and abilities of one or several tattoo artists. 
Rather than being suitable for beginners in the world of tattooing, sleeves require a substantial commitment, demanding extensive hours of effort from both the tattooist and the client. 
From the design stage to the lengthy studio sessions and subsequent recovery care, this process involves a significant investment. Therefore, it's crucial to be very confident when starting this process. In this post, we give you the best tips for planning a sleeve tattoo!
Meaning and personality of sleeve tattoos
In essence, sleeve tattoostranscend their aesthetic and artistic value to assume the role of storytellers, especially that of the wearer. This has been their primary function throughout the evolution of tattoos. 
These tattoos cover a large area, similar to tattoos that cover the entire back, and provide the space and opportunity to create extensive and elaborate designs. 
You can incorporate various elements, details, color ranges, and styles into these designs. Although there are different alternatives, sleeve tattoos present a unique opportunity that not many other types of tattoos offer.
Taking up the previous point and considering the subjective perspective of each individual, it's important to keep in mind that a sleeve tattoo can represent a variety of specific motifs, such as tribal, Polynesian, biomechanical, black ink designs, or other options.
 In this context, the symbolism of the tattoo may have a secondary importance, giving priority to the aesthetic and decorative value. With this premise in mind, certain styles such as dotwork (pointillism), art nouveau, or distinctive watercolor (watercolor)present themselves as excellent options for a sleeve in which the intrinsic beauty and appearance of the design are paramount.
 Check out these fine-line tattoos!
Tips for planning a sleeve tattoo
Look for Coherence and Flow in the Design
If you're thinking of creating a tattoo sleeve from existing designs, you must look for consistency and fluidity between them. Expert tattoo artists can offer options for connecting existing pieces by adding a background that unifies the whole. 
Ultimately, originality lies in how you customize pre-existing designs and how you connect them, identifying common elements that allow for a harmonious transition.
Do Thorough Research and Patience
Patience is key to conducting thorough research on the subject of sleeve tattoos. Explore common themes and elements used in sleeves to ensure you create something original and unique that you can integrate into your design.
Choose a Defined Style
If you're starting from scratch, whether it's for a full sleeve or a series of tattoos, it's crucial to choose a specific style. It can be Japanese, traditional, or another style you like. If you're adding tattoos to an existing sleeve, keep it consistent by continuing with the same style on additional tattoos.
Communicate with the Tattooist
Once you have a clear sleeve idea, it's essential to discuss the design with your tattoo artist. Make informed decisions and make sure you're satisfied with the final design before proceeding.
Be patient
Finally, it's important to keep in mind that a tattoo sleeve will take more than one session due to the amount of detail and time required for execution. The tattoo artist's dedication and attention to detail can take several days or even weeks, depending on the length of each session and the spacing between them.
Types of sleeve tattoos and their sizes
We can distinguish three specific types: the ¾ sleeve, the full sleeve tattoo, and the half sleeve. The appropriate choice will depend primarily on two factors. 
First, you consider the style, techniques, and the meaning the design will have. If you opt for a tattoo with abundant details, symbols, and styles that require shading and gradients (such as the black and white style), then a wider spacing will be optimal, and consequently, the full sleeve would be the right choice.
On the other hand, if space is not a priority because your design will be less detailed, a 3/4 sleeve or even a half sleeve would suffice.
Secondly, while it's always important to spare no expense when getting a tattoo, it's essential to keep in mind that a sleeve tattoo is not inexpensive. Therefore, when planning the budget for the job, it's beneficial to remember that the greater the extent of the tattoo, the more expensive it will be.
Half Sleeve Tattoo
Some people claim that this style of body art appears incomplete, but in reality, they have the potential to resemble works of art!
Even if you aren't fully prepared to commit to a tattoo that covers your entire arm, you have nothing to fret about. 
Keep in mind that a half sleeve tattoo offers practicality when it comes to hiding it. In less creative work settings, you could encounter negative perceptions about your tattoos from colleagues, clients, and even your supervisor when they catch a glimpse of your forearms. 
Japanese Sleeve Tattoos 
The artistic allure of Japanese tattoo style is undeniable, with its captivating colors, exceptional linework designs, profound symbolism, and grandiose motifs.
Sleeve tattoo designs are the most popular choice when it comes to Japanese tattoos. Within the realm of Japanese tattoo art, there exist several sleeve variations, all crafted with the intention of being concealed.
Flower Sleeve Tattoos
Flower tattoos stand out as some of the most creative and captivating designs available. Tattoo artists and enthusiasts who appreciate the beauty of the natural world continually experiment with fresh concepts.
In modern tattoo culture, the trend of sleeve tattoos offers expansive canvases for exploring a wide array of ideas. These ideas span from abstract watercolor techniques to intricately detailed mandala patterns, as well as traditional Japanese tattoos showcasing elements like koi fish and cherry blossoms.
Quarter Sleeve Tattoos
These smaller tattoo designs typically begin on the upper arm and come to a halt around the mid-bicep. Alternatively, they can commence at the wrist and conclude in the middle of the forearm.
What truly sets a quarter sleeve tattoo idea apart, aside from its smaller size, is its discreet nature. You can still enjoy the benefits of having ink that encircles your arm with a full background while having the flexibility to easily conceal it with clothing when necessary or depending on your mood.
As time goes on, you can always incorporate more ink into your arm. Furthermore, you can extend your budget further and gradually finance the tattoo of your dreams over an extended period.
Tribal Sleeve Tattoos
Intricate linework is generally used to accentuate a strong, muscular appearance. Well-built arms can benefit from tribal sleeve tattoos that enhance the definition of their muscles.
Tribal communities often use tribal tattoos to mark milestones or commemorate special events. This symbolic significance remains relevant today, and these body art designs have a more significant impact than ever in the world of tattoo art.
Geometric Sleeve Design
Ancient Egyptians, Greeks, and scholars from East India all held sacred geometry in high regard as a visual tool for contemplating the soul's education. Over time, geometric creations have been cherished in various art forms, including tattoos.
Geometric tattoos come in various forms, from basic stacked 2-D shapes of different sizes to intricate overlapping designs with concealed meanings. There is a wealth of geometric art to draw inspiration from.
Creating a full geometric arm sleeve tattoo design demands a significant investment of time and commitment from both the tattoo artist and the client, but the potential rewards are limitless.
Tree Sleeve Tattoos
Sleeve tattoos featuring trees can span from straightforward tributes to nature to intricately detailed landscapes with a touch of eerie beauty. Don't forget the significance of the tree's roots when planning a tree sleeve tattoo design, as they can also play a captivating role alongside the trunk.
Many individuals who appreciate tree sleeve tattoos opt for the use of silhouettes, and this approach's popularity arises from a preference for black ink rather than green.
To achieve the full shadowy effect, many men incorporate a source of illumination, such as the sun or moon. Nighttime scenes are more commonly used to create a timeless air of mystery in this context than daytime scenes.
Ready? Which sleeve tattoo will you get?