The best Smoke products to Celebrate 4/20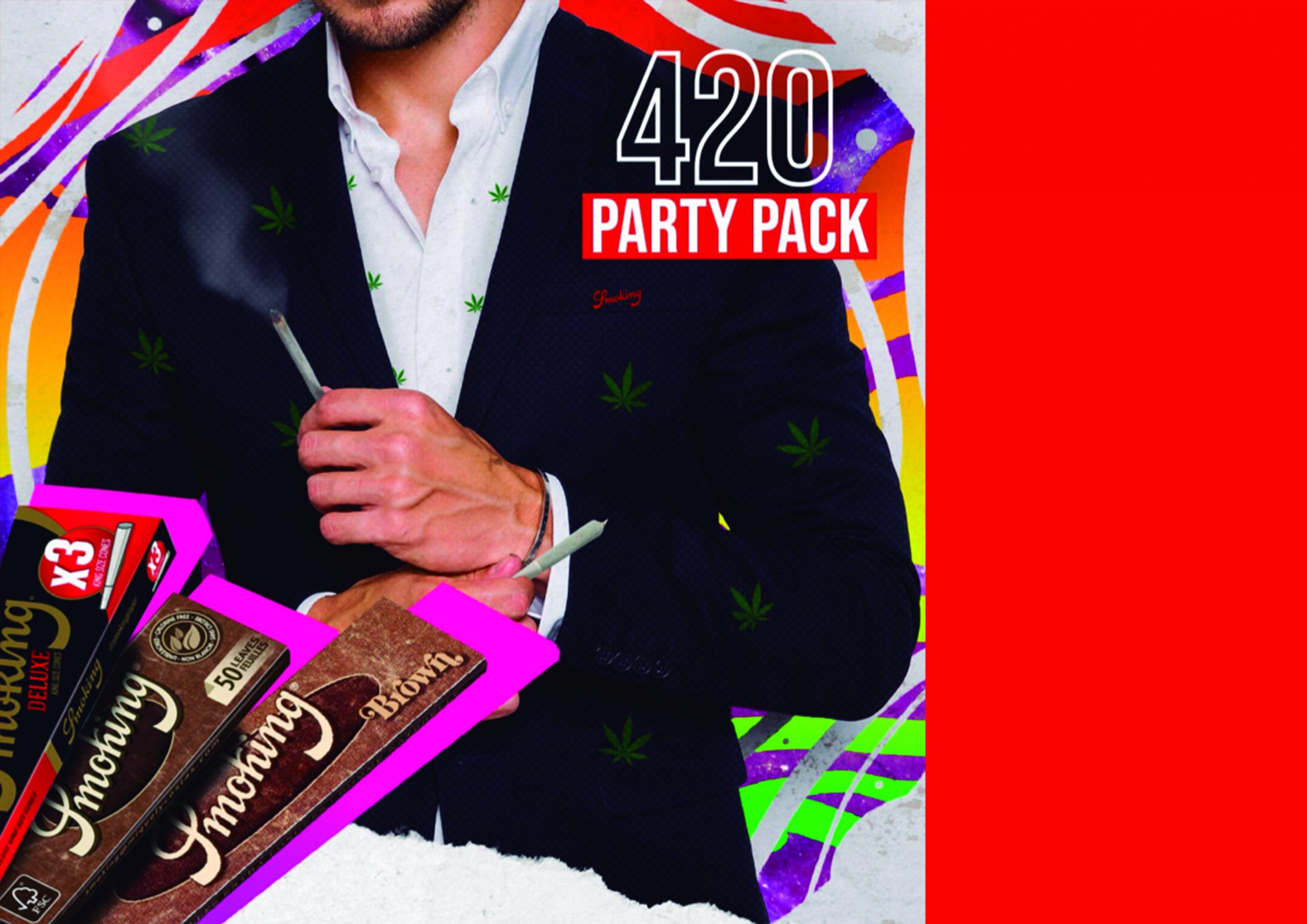 As we commented in our previous article about the celebration of Weed Day, last April 20, 4/20, was World Marijuana and Smoking Day. To be part of this celebration, the Smoking brand created special packs that we called 420 Party Pack. These are our best products to celebrate 420!
How to celebrate Weed Day?
If this year you have not been able to celebrate Weed Day, do not worry because, in this post, we will comment on some of the products that are a must in your celebrations, not only on World Marijuana Day but also, in your personal parties or cannabis holiday…
Smoking weed has become a real experience for many people in recent years. Therefore, to enjoy, even more, we recommend you get together with your group of friends, use the best products as we discuss below, and above all, listen to the best songs about weed to create the best possible climate.
Really, to enjoy a good experience and the best trip, you only need the most suitable music, a group of friends and of course, you need Smoking to really roll and feel.
What does the 420 Party Pack contain?
So that people could really enjoy 420-day, from Smoking we decided to include different products with the aim that people, in addition to enjoying the best experience of consuming cannabis, could become a true professional smoker.
Do you want to know which ones were from the 420 Party Pack? Read on to find out!
Without a doubt, the star product that could not be missing in this kit is the Brown King Size. At Smoking, we consider it the leader in the new generation of ultra-thin unbleached papers.
Besides, as proof of our commitment to the environment, through this product, we propose an improvement in sustainability. The Brown King Size is the favorite unbleached, more environmentally-friendly paper. An ultrathin highly transparent paper. Slow-burning, with 33 leaves per booklet.
This paper is also FSC® Certified and is made with 100% natural vegetable gum, with no colors or other additives, providing an optimum adherence in one go.
Another product that could not be missing from the 420 Party Pack is the Brown Cones. Like the rolling paper in this range, this type of cones is manufactured to be respectful of the environment and is also characterized by being one of the latest generation ultra-thin unbleached papers. It is the latest revolution in products and the conical shape allows you to pre-roll a perfectly shaped cone tip. A perfect basis for your own conical rollup.
If the Smoking Brown Cones is not enough for you, don't worry because in this kit you will also find the Smoking Deluxe Cones. At Smoking we want you to really enjoy the best possible experience and for this reason, we consider that the Deluxe Cone is another of the products that you can not miss, for you to smoke and relax without any concern. So you can smoke alone or surround by friends.
Finally, our last piece of advice is that you make your own path and try Smoking's different products, with your favorite cannabis products. If you are a weed enthusiast, you should also check out our post about the best 420 hotels in the US.
As always, we wish you a very Happy 420 moment!
Last Minute new From Roll & Feel Sign-up
Stay in touch with our latest
news