TOP 10 NINTENDO SWITCH GAMES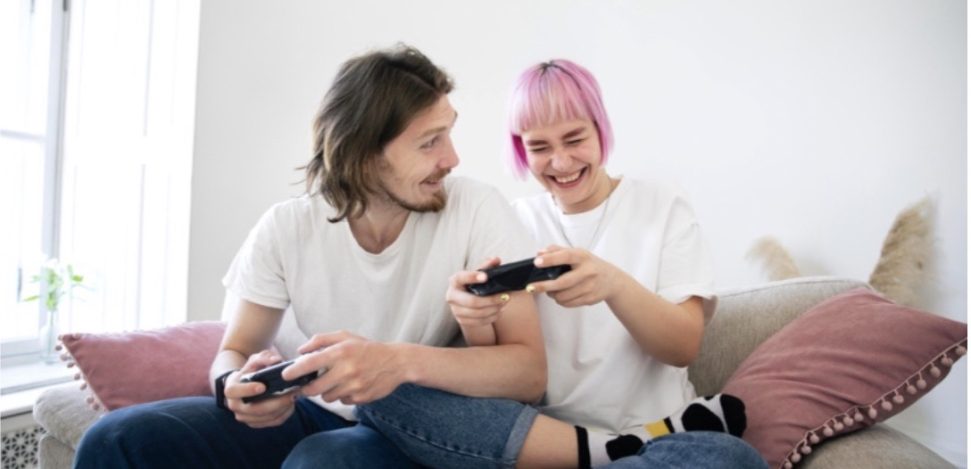 It ain't easy to come up with a top list of Nintendo Switch games with all the titles out there, but we've rounded up the best ones currently. The coolest thing about these games is their artistic style, which makes their graphics downright enviable.
The Nintendo Switch is one of the best consoles out there, so it's only natural that its games are among the most popular. And they cater to a lot of different tastes. Dragon Quest XI, developed by Square Enix, is a testament to this, as it satisfies the cravings of RPG lovers. Another game from this company, Final Fantasy XVI, is set to debut soon.
As we said, picking the top Nintendo Switch games is a toughie given how many options there are. But we're still gonna give you our selection, which includes the bestsellers and most well-received titles.
TOP 10 games for Nintendo Switch
Here's a top 10 list of Nintendo Switch games, including the most iconic franchises. The titles we've chosen cater to all tastes, from adventure to horror games. Such is their reception that they compete with the popular ESPORTS that have gained popularity on the internet.
Undoubtedly, one of the best-selling games is The Legend of Zelda. Since its introduction on the Nintendo 64, this legend has achieved immortality. We can also mention the Mario games, with Super Mario 3D World: Bowser's Fury being one of the most popular titles with excellent graphics.
Do you remember Kirby and the Forgotten Land? Well, this is another game with a creative and well-designed level system. For a unique experience, we recommend getting a video game with an immersive soundtrack. Super Smash Bros. Ultimate is one of those games that fulfills this requirement.
Many other titles may catch your attention, mainly because of the story they tell and, of course, the originality of their characters. Without further ado, here are the top 10 Nintendo Switch games; this list contains the Asian giant's crown jewels.
1. The Legend of Zelda: Breath of the Wild
Nintendo games are known for their graphics and storylines, and Breath of the Wild meets both conditions and has a legacy that's hard to match. Its interface is fast, and its resolution is one of the best in the top Nintendo Switch games. Here are some of the features of The Legend of Zelda: Breath of the Wild:
100 hours of gameplay, including primary and secondary missions and boss battles.
Increased difficulty in combat system intricacies and weapon durability.
The map has been expanded to 74.9 km², which is much larger than previous versions.
Secondary missions that increase your experience points.
For the reasons mentioned above, this is one of the best Nintendo games. Additionally, Zelda: Breath of the Wild serves as a prelude to a title that will be released in a few days, namely Zelda: Tears of the Kingdom. You can compare both games' features to determine which one is better.
2. Super Mario Odyssey
The Mario Universe will always be among the top Nintendo Switch games due to the versatility of its titles. Super Mario Odyssey adds many 3D-designed scenarios. It has many sales because it reintroduces the open world seen in Mario 64. These are its main specifications:
17 kingdoms are available to explore with the Odyssey spaceship.
Minimum 50 hours of gameplay.
The game maintains Mario's classic moves, such as the triple jump.
The names of the worlds are inspired by real-world cities, for example, New Donk.
Possibility to control a supporting character called Cappy. Similarly, Cappy can control enemies through a special system.
It's one of the top 10 Nintendo Switch games most remembered. Despite being released in 2017, many players consider it a masterpiece. Best of all, it provides very fun mini-games that you can play while passing the levels of the adventure mode.
3. Super Smash Bros. Ultimate
The first time Super Smash Bros appeared, it stood out for including protagonists from recognized brands. So it's not surprising that it's featured as one of the best in this review. The list of characters increased, as did the quality of the graphics. Here are its features:
103 free scenarios to play, this number can increase to 116 if you access the downloadable material.
900 songs that you can play during each game mode.
Different types of combat modes are available to play, including the tournament mode.
Characters have 8 alternative outfits that you can select. Likewise, you'll have the option to change their gender and set of movements.
Online game system.
It includes characters from the best-selling Nintendo games, which increases its reception. Users express that its graphics are excellent and that it maintains the appearance of each protagonist from the biggest franchises in history.
4. Mario Kart 8 Deluxe
Once again, a Mario game appears in the top Nintendo Switch games. Since its appearance, Mario Kart has become a legend. Now, in this title, Mario Kart 8 Deluxe, you will have access to a greater number of characters and tracks. These are its eye-catching elements:
40 available characters that include classic names from the Mario saga, including the infamous King Boo.
48 tracks containing 32 free and 16 downloadable tracks.
Exclusive stuff is cheap.
Vehicles can be customized and upgraded with new parts.
Multiplayer mode with a maximum capacity of 8 people.
The Mario Kart franchise has always been present in the Nintendo Switch's top 10 games for its dynamism. If you want to have a great time with your family, this is the best option available. In addition, the most recent update included a greater number of circuits.
5. Animal Crossing: new horizons
You don't need an epic story to appear in the top Nintendo Switch games. An example of the aforementioned is Animal Crossing: new horizons, a video game whose objective is to control the character's day-to-day life. Its simple gameplay is appreciated by those who have a creative and original mind. These are its most outstanding specifications:
The weather will vary according to the hemisphere of the planet you are in.
The duration of the game is infinite, the user will be able to perform activities indefinitely.
Functions change depending on the seasons of the real world.
Players can interact through the online game system.
Modification of the avatar's appearance and even changing its gender.
Its excellent reception earned it a place in the top Nintendo Switch games. The number of copies sold was one of the largest in history, the figure is only surpassed by Mario Kart 8 Deluxe. So if you want a video game with a unique style, this is the best of all.
6. Persona 5 Royal
The game has elements of Japanese role-playing, especially the aspects related to dungeon exploration. Additionally, it incorporates day and night dynamics to increase realism and introduce the player to the role of the main character. Here are its most outstanding features:
It offers climatic elements that affect the character's abilities and enemies' powers.
The game is 200 hours long and includes exclusive content.
40 downloadable items that will contain an additional difficulty level.
The game's DLC has 6 packs containing new protagonists.
The game's locations are inspired by real-world locations, which increased its rating. Even a recurring section of the saga, the masks, was expanded. These mechanics make Persona 5 Royal appear in the top Nintendo Switch games ever made.
7. Fire Emblem: three houses
Role-playing games are very popular on the Nintendo Switch, no matter the number of copies, they are always going to have an original story. The game again incorporates the school environment, so it was possible to expand its mechanics, additionally, the battalion mode was the most praised element. Its features that stand out are:
The game has a duration of 80 hours. If you download DLC content, you can expand the storyline and increase the time to 200 hours.
The difficulty decreased compared to other titles in the franchise.
Its graphics and voice interface were greatly improved. Likewise, the music was one of the most important factors.
This game enjoys an extremely high rating due to the positive reviews from players. Because of these characteristics, it occupies a well-deserved place in the top Nintendo Switch games. A testament to its success is the multiple awards it has garnered over the years.
8. Luigi's Mansion 3
These top 10 Nintendo Switch games could not be complete without the presence of Luigi. Mario's brother rose to fame when he became a ghost hunter. This time, he returns to use his powerful vacuum cleaner to confront the supernatural. Its innovations are the following:
30 hours of gameplay.
It incorporates puzzle mini-games.
The levels are freer, which facilitates a deep exploration.
Online game system.
Cooperative mode system that allows 2 people to play at the same time.
The Luigi Mansion saga has evolved. This title kept the dark and sinister style of its predecessors. However, the changes have generated mixed opinions among veterans. Best of all, it isn't so extensive, ideal for young children.
9. Shin Megami Tensei V
Nintendo Switch's top games are also distinguished by the originality of their RPGs. We can describe this as a game with a similar theme to Pokémon but with a demonic style. This strategy game is not for beginners, its main elements are as follows:
Duration of 70 hours.
The combats are somewhat slow, but their resolution is incredible.
System of difficulty adjustable by the user.
Shin Megami Tensei V is designed for experts because its strategies are very complicated. However, this is not a negative thing, since its reception is so positive that it deserves a place in the Nintendo community. To increase its rating, it has inspired many famous crypto games.
10. Monster Hunter Rise
Don't think that Monster Hunter Rise is a poor-quality game for being in this position. The system is simple but immersive because it introduces the user to a realistic fantasy world. You assume the role of a hunter who must slay horrible monsters. These are its features:
Compatibility with Monster Hunter Stories 2: wings of Ruin.
Survival mode.
Online multiplayer system.
Many qualify Rise as one of the best role-playing games in history for its plot and functionality. Having the possibility of connection with its previous versions, you easily get used to its interface.
The prestige of this portable console is unquestionable, millions of people have bought it, ensuring the success of the Asian giant. This top Nintendo Switch game was full of immortal titles that will forever be played by children, youth, and adults, so don't wait any longer and buy your favorite!