RICHARD GILDER CENTER: NEW OPENING AND CURIOSITIES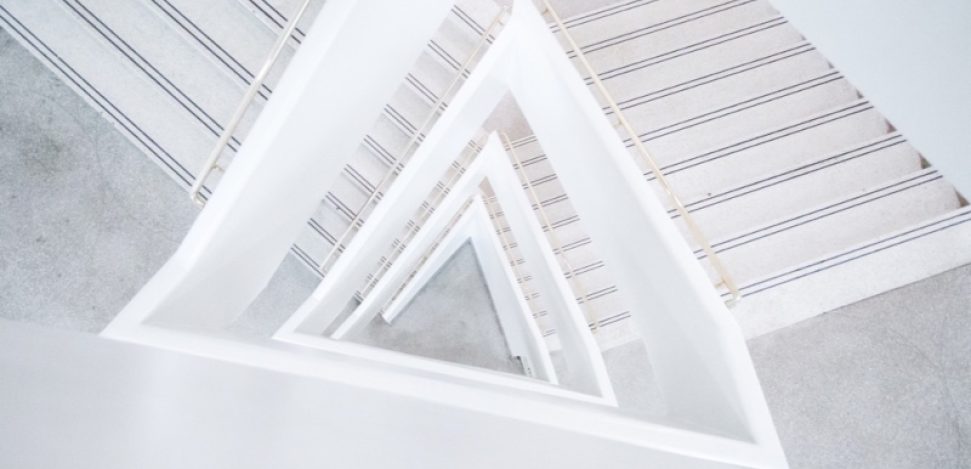 The Richard Gilder Center for Science Education and Innovation at the American Museum of Natural History in New York City brings in a fresh era for the renowned museum in Theodore Roosevelt Park. 
Revered as an architectural marvel, this new wing created by Studio Gang offers a captivating sensory experience. Its interior features expansive walls resembling rugged, unrefined rocks, while the exterior boasts a gracefully curved Milford Pink stone facade, exuding an organic essence. 
The museum's addition presents gallery spaces reminiscent of canyons, allowing for the creation of unique exhibits. Abundant natural light filters in through numerous large skylights, casting an ethereal glow. Additionally, a grand staircase has been meticulously designed to serve as a multifunctional area for relaxation, gathering, and movement. It makes a breathtaking public architectural masterpiece crafted for everyone's enjoyment.
WHAT IS POP ART? CHARACTERISTICS AND MAIN ARTISTS OF THIS MOVEMENT
Richard Gilder Center by Studio Gang
The Richard Gilder Center, designed by Studio Gang, was announced in 2014 and has remained a highly discussed project due to its substantial size of 230,000 square feet and its significant cost of $465 million. This addition marks another major transformation in the history of the beloved institution. The Studio Gang created 33 connections between the new wing and the museum's existing ten buildings, integrating the entire complex. It also introduced a new entrance on the western side of Columbus Avenue and West 79th Street.
The new facade of the Richard Gilder Center is a striking feature visible from two sides of the museum's campus. It showcases a diagonal arrangement of pink granite stone panels, reminiscent of geological layering and the textured masonry on the museum's 77th Street side. 
The building's design incorporates bird-safe glass and gracefully blends into the surrounding green landscape and adjacent Central Park. Inspired by the natural forces of wind and water that shape landscapes, the Gilder Center surprises visitors with its rounded corners, evoking a sense of discovery at every turn.
One of the remarkable highlights of the building is the impressive five-story Kenneth C. Griffin Exploration Atrium. This magnificent space is flooded with natural light streaming through the expansive skylights above, and its design draws inspiration from the textures, colors, and flowing forms found in the ancient canyons of the American Southwest. 
What makes this visually stunning structure even more noteworthy is the construction technique used. Known as "shotcrete," it involves spraying concrete directly onto reinforced steel bars, bypassing the need for traditional formwork. This technique was invented by Carl Akeley, a museum naturalist and taxidermy artist, in the early 1900s.
The hand-finished shotcrete creates bridges and openings that physically and visually connect visitors to multiple levels within the building. These levels house new exhibition galleries, skillfully designed by Ralph Appelbaum Associates in collaboration with the museum's exhibition department. Additionally, the building features education spaces and collections facilities. The strategic placement of these elements creates inviting sight lines that encourage movement into and throughout the building, enhancing the overall visitor experience.
The height of the atrium serves a dual purpose by not only creating a visually stunning interior but also facilitating natural light and air circulation throughout the building. This aspect of the design is an important sustainability feature, reducing the reliance on artificial lighting and ventilation systems.
Adjacent to the atrium's east side, a wide and impressive staircase has been incorporated. It's intentionally designed with deep treads covered in walnut, providing comfortable seating steps for visitors. The staircase also features high risers, further enhancing its seating functionality. This design element serves multiple purposes: it offers a space for visitors to gather, rest, and engage in conversations. 
Also, the staircase improves circulation within the building, allowing museum visitors to seamlessly move from the entrance on Columbus Avenue through to Central Park West. It ensures a smooth and uninterrupted flow of visitors throughout the museum, enhancing accessibility and creating a welcoming environment for all.
Learning about the natural world
According to Jeanne Gang, the founding principal, and partner of Studio Gang, the Gilder Center is specifically designed to encourage exploration and discovery, qualities that are not only inherent to science but are also deeply ingrained in our human nature. The goal of the design is to attract and engage people of all ages, backgrounds, and abilities, inviting them to experience the excitement of learning about the natural world.
Upon entering the expansive daylit atrium, visitors are greeted with tantalizing glimpses of various exhibits located on multiple levels. This design element piques curiosity and encourages visitors to follow their interests and explore further. 
Moreover, the architecture of the Gilder Center creates numerous new connections between buildings, enhancing the overall navigability of the museum's campus. This interconnectedness improves visitors' ability to move seamlessly throughout the complex, enabling them to fully immerse themselves in the diverse offerings and experiences available. Ultimately, the Gilder Center aims to create an inclusive and captivating environment that fosters a sense of wonder and encourages lifelong learning for all who enter.
The six-story addition
The six-story addition of the Gilder Center includes four floors that are accessible to the public. These floors are dedicated to the Louis V Gerstner, Jr Core Collections, which showcase a vast array of over 3,000 objects representing the museum's diverse offerings. Visitors can delight in exploring displays that encompass various fields such as vertebrate and invertebrate zoology, paleontology, geology, anthropology, and archaeology. The exhibited materials range from intriguing items like dinosaur tracks and astronomical instruments to antlers and pottery, offering a comprehensive overview of the museum's treasured collection.
To enhance the visitor experience, a series of digital exhibits will be incorporated, providing insights into how scientists analyze different types of collections and introducing museum researchers. This interactive element adds a dynamic and educational dimension to the exhibits, allowing visitors to engage with the scientific process and gain a deeper understanding of the objects on display.
SPYSCAPE MUSEUM: DEVELOP YOUR SECRET AGENT SKILLS 🔎
The first floor of the Gilder Center is home to the Susan and Peter J Solomon Family Insectarium, covering an area of 5,000 square feet. This captivating exhibit highlights the crucial role insects play on our planet. It showcases 18 species of live insects, along with digital exhibits, models, and pinned specimens. Visitors are introduced to a wide range of insect orders, approximately 30 in total, and learn about their significance in different ecosystems. 
The exhibit also explores how insects have served as inspiration for architects and roboticists. Drawing visitors' attention are oversized models of honeybees suspended overhead, guiding them through the gallery toward a remarkable 8,000-pound resin model of a beehive located at the western end.
On the second floor, visitors can further their exploration of live insects at the year-round Davis Family Butterfly Vivarium, spanning 2,500 square feet. Here, visitors have the opportunity to immerse themselves in an enchanting environment where up to 1,000 butterflies freely fly amidst various micro-environments along a winding path. With an impressive variety of 80 butterfly species inhabiting the space, these state-of-the-art interactive areas provide a unique and engaging learning experience for visitors of all ages. 
The butterfly vivarium adds a new dimension to the museum, offering an up-close encounter with these fascinating creatures and fostering a deeper appreciation for their beauty and ecological significance.