WHAT IS A CENOTE? PLAN YOUR TRIP TO MEXICO TO ENJOY THEM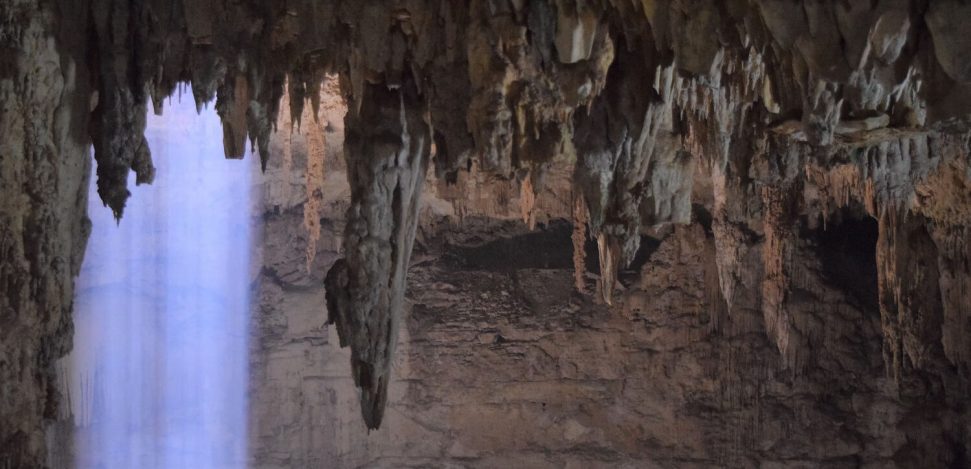 Tulum is a city with many tourist areas: water parks such as Xel-ha, beaches, and archaeological sites. In addition, you can do activities such as swimming with aquatic animals, snorkeling or diving.
However, the most beautiful and most visited places are the cenotes, what is a Cenote? Find it out in this post! Also, you'll see a list of the 10 most outstanding cenotes in Tulum.
Meaning of the word Cenote
Cenotes are natural freshwater wells. Their source of water comes from a subway river of the Yucatan peninsulas or rainfall. Their average temperature is 24 °C.
These places of pure natural beauty were formed by the impact of the Chicxulub meteorite on the Yucatan Peninsula 65 million years ago, in the ice age. When this meteorite fell, it created deep depressions on the surface. Because the rock in these areas is limestone, soft and porous, rainfall caused them to erode easily. This created the deep wells and underwater cave systems that exist today.
They are called "cenotes" by the Ancient Maya, who gave them the name Dzonot, which means "cavern with water".
For the Maya, these were sacred places. They believed that they were a way to enter the Xilbabá, which would become the hell of the Mayan culture. For that reason, rituals such as sacrifices were performed in them.
Which cenotes to visit in Tulum?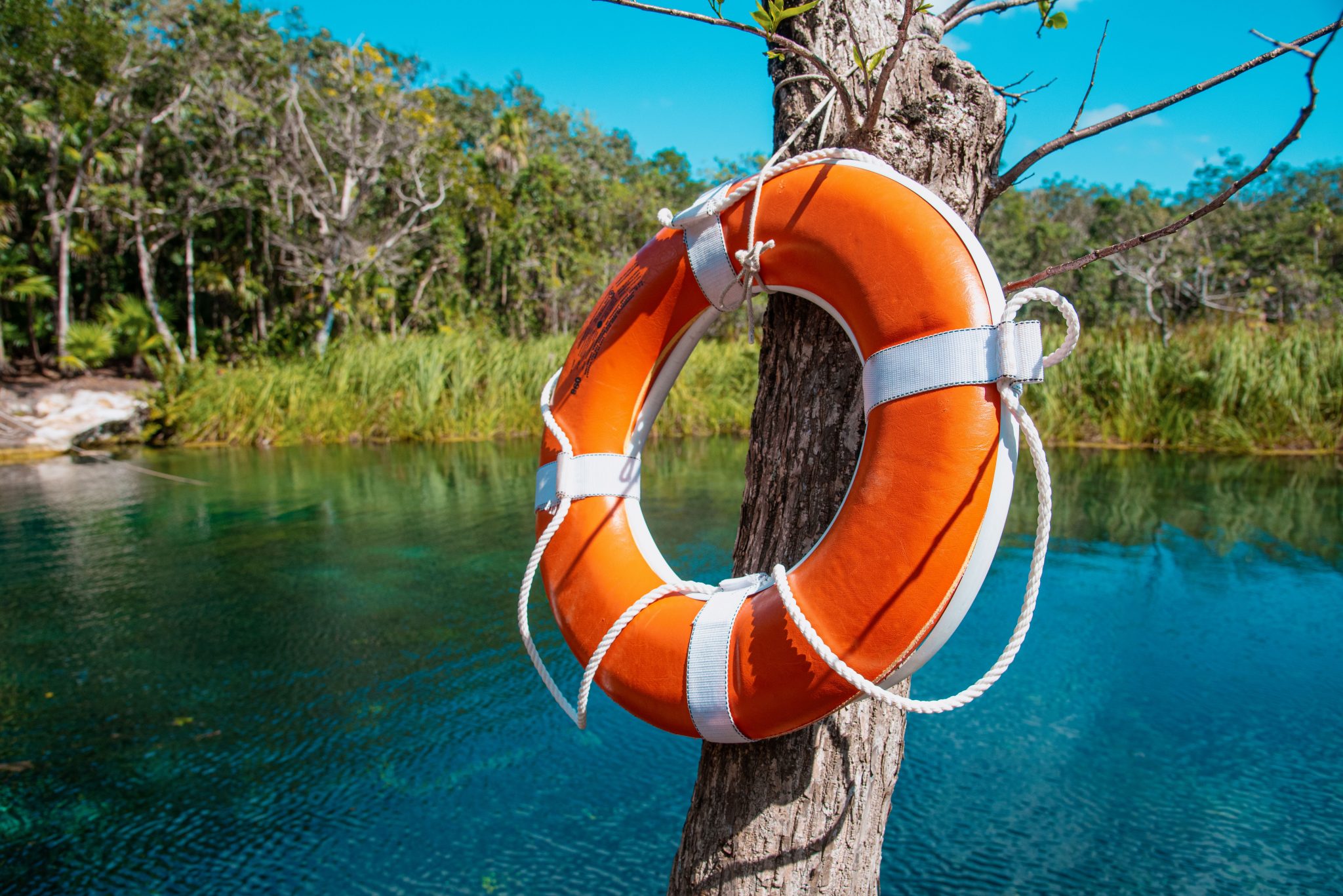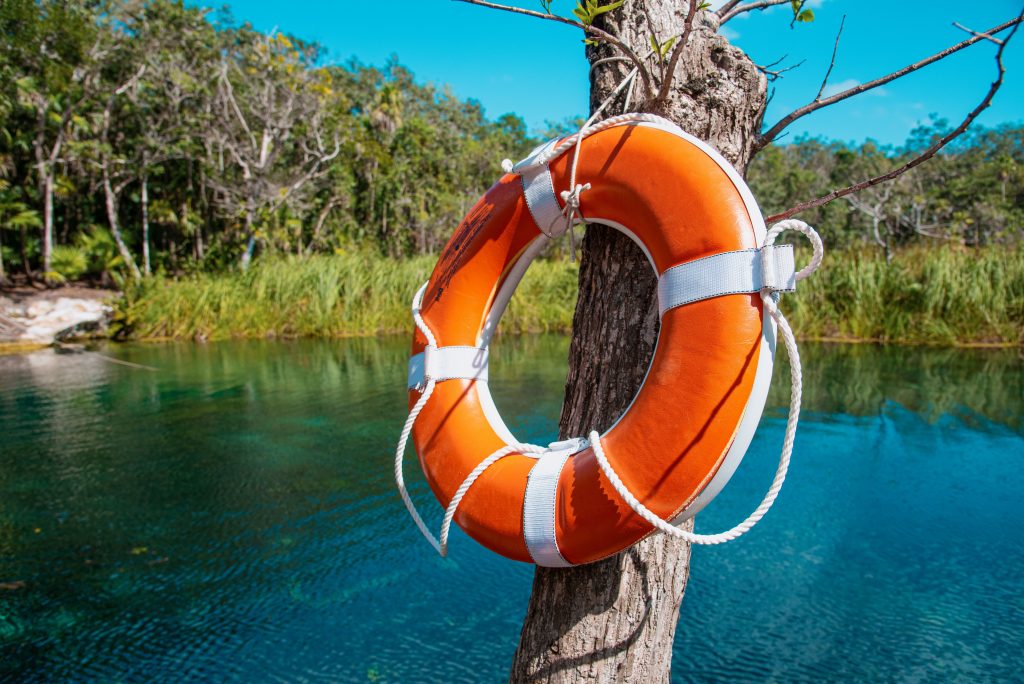 Don't know which cenotes in Tulum you should visit? Below, we made a list of the 10 cenotes that you should see.
Great Cenote
It's located inside the Mayan Jungle, surrounded by nature. It's a large cave, where you can go swimming and snorkeling. Likewise, it has open sections that make it easy to see and be amazed by the beauty of the place.
If you have decided to visit this place, be sure to be prepared with what you need:
Bring a biodegradable repellent. Being in the jungle, mosquitoes abound. A repellent will ensure a comfortable and hassle-free visit. However, it must be biodegradable so as not to harm the marine fauna (especially if you go swimming).
Wear a bathing suit for swimming and snorkeling. Also, don't forget your towel and another change of clothes. Why? Because, apart from the Gran Cenote, there are other places nearby that might interest you.
You can bring your snorkeling equipment, but if you prefer, you can also rent one on-site.
Carwash Cenote
The original name of this cenote was "Aktun – Ha". Today it's known as Cenote Car wash because there used to be a car wash for cabs. Today, this wash no longer exists, which makes this a great natural space. It's located 8 km from Tulum.
Unlike the Gran Cenote, this one is open, as if it were a pond. It has a length of 50 meters, with a depth ranging from 3 to 5 meters. Even though it's open water, by diving you can reach a cavern up to 15 meters deep where you can see rock formations.
Inside the cenote, there is a large marine fauna, and if you are lucky, you may even see turtles. All you need is snorkeling equipment, which can be obtained on-site.
Since the cenote is also surrounded by vegetation, it's advisable to bring biodegradable repellent. And don't forget to bring sunscreen, which, like the repellent, must be biodegradable so as not to harm the marine fauna.
Crystal Cenote
Cenote Cristal is located about 20 km from Playa del Carmen, near Tulum. It's open type and is characterized by its wonderful crystal clear waters. With a simple glance, you can see the rock formations and tree roots.
It has a depth of 2 to 3 meters. If you don't know how to swim, that isn't an impediment to you enjoying this archaeological site! You can wear a life jacket that will keep you floating at all times.
It also has a jumping zone where you land in an area 6 meters deep. You can do this jump with or without a life jacket.
You can use sunscreen and repellent, as long as they are biodegradable. Make sure to also bring your snorkeling equipment, or rent one there for an additional cost.
It's important that you don't climb the surrounding rock, and that you follow all safety signs.
Cenote Calavera (Skull)
Cenote Calavera is located 4 km from Tulum. It's a type of semi-open cenote through which light enters through 3 holes. It owes its name to the fact that, once inside, you can look up and see how the 3 holes form a skull.
With a circumference of 160 meters, its waters are crystal clear and, compared to other cenotes, are warmer. It also has its marine fauna.
To enter, you can climb down a ladder or jump right in if you are feeling adventurous. Jumping in is safe, as it has a depth of 3 meters.
Suytun Cenote
This cenote is located inside a cavern. It has a small hole through which the sunlight passes. It has a platform on one side where you can sit or enjoy the view.
There are areas with depths of just over one meter. But if you prefer, you can go swimming and snorkeling in areas with a depth of up to 5 meters.
You don't need to wear sunscreen because the area covered by sunlight is small. You can, however, wear water shoes to avoid slipping.
Angelita Cenote
The Angelita Cenote in Tulum is one of the most remarkable for the marine landscape it hides. It's located about 17 km south of Tulum. It's open type.
If you want to enjoy all its beauty, you need to be an expert at scuba diving: it has a depth of 40 meters. However, if you manage to dive deeper, at 27 meters deep you'll be able to appreciate a "river within a river". This phenomenon occurs thanks to a series of chemical substances.
Cenote 7 Bocas
This cenote receives its name because it has 7 entrances, which serve as breathing holes and are connected, creating a system of caves. It stands out for the rock formations that can be seen, such as stalactites. As for the fauna, you can see a few fish and sometimes even bats.
Mosquitoes abound, so it's advisable to bring your biodegradable repellent.
Yaxbacaltún
To go to this blue cenote, it's recommended to be an expert diver, due to its depth of 27 meters. If not, you can use a life vest. There is also a safety rope that allows you to go to the ends of the cenote.
To access it, you must descend to a platform through metal stairs. The first thing you'll notice is the blue water and the different rock formations.
El Pit Cenote
Cenote El Pit in Tulum is one of the deepest: 90 meters deep. Hence, its name, the "Pit", which translated into Spanish means "well".
Diving is allowed at this site, but it has a restriction. You cannot go deeper than 35 meters. This prevents your diving equipment from failing due to the high pressures.
The ceiling of the cavern has numerous stalactites, which provide a masterful landscape. And if you decide to go into the water, you can marvel at the clouds of sulfur and hydrogen that form at 30 meters.
Escondido Cenote
Of the cenotes in Tulum, this is one of the last to be discovered. It receives its name because it's hidden in the jungle, and is 5 minutes west of Tulum in front of Cenote Cristal. It is an open type of cenote, surrounded by trees, where you can see spider monkeys.
You can snorkel to see marine animals, including various types of fish and turtles. It also has underwater caves. Its depth is 4 meters.
There are more cenotes in Tulum, such as the manatee cenote or the butterfly cenote. However, if you are going to visit this area, the 10 on this list are the ones you can't miss on your list.