EVERYTHING ABOUT ALTOCALCIPHILIA: FETISH FOR HIGH HEEL SHOES 👠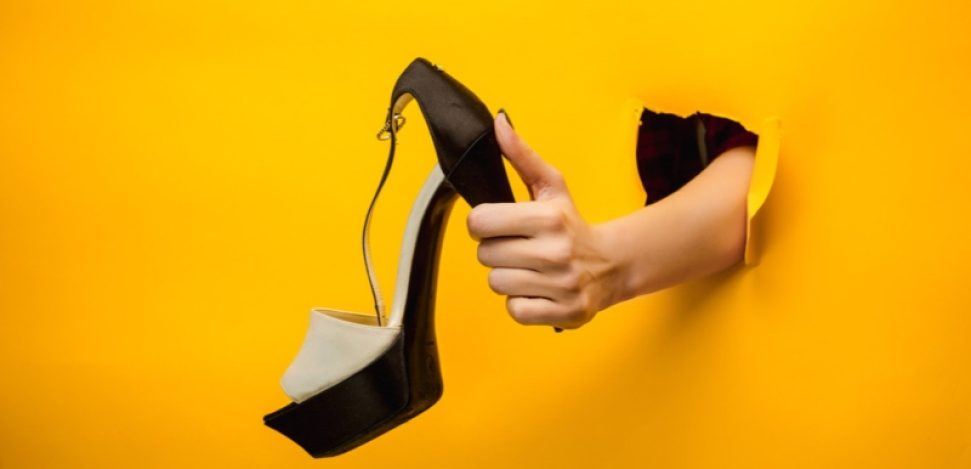 Many women and men covet high heels from brands like Christian Louboutin, Jimmy Choo, or Manolo Blahnik and are willing to shell out big bucks to acquire them for the love of fashion.
Others also covet high heels, but for a totally different reason: they have a fetish for high heels and are sexually aroused by the people wearing them, and sometimes even by the shoes themselves.
What is a high-heeled shoe fetish?
A fetish is a type of sexual desire related to a particular article of clothing, object, or body part, and altocalciphilia is the formal term used to describe the fetish for high heels.
Altocalciphiles, as they are known, have sexual urges, fantasies, and preferences related to high heels.
Just looking at a pair of high-heeled shoes can sexually arouse a person with this type of fetish, and touching the shoes can elicit further arousal.
Sometimes sexual stimulation is also achieved by using high heels as sex toys.
A high-heel fetish can include many elements:
The appearance of the foot of the person wearing the shoe.
The feel of the shoe material
The design of the shoe
The smell or taste of the shoe
The sound of the heels on bare ground
A high-heel fetishist may focus specifically on the tactile elements of the shoe, deriving sexual pleasure from smelling the shoe or licking the material it's made of.
Some people with a high-heel fetish enjoy the sound the shoes make when someone walks in them. Likewise, the fetishist may be turned on by a particular situation where they are often worn.
Someone with a high heel fetish may only like a certain type of high heel – a particular color or style or brand – and not just anyone.
For this reason, some fetishists prefer well-worn shoes, while others prefer new ones.
Why do some people develop a fetish for high heels?
There is no scientific research that indicates why one person may develop a particular fetish and another may not.
When it comes to a high-heel fetish, it may be related to a person's attraction to the design or materials of a shoe, a sexual fantasy, or even a positive sexual encounter from their past.
In addition, fetishes can be associated with positive experiences that aren't sexual in nature, such as the sound of heels being worn by a former love.
Scientists don't really know why people develop specific sexual fetishes or what lies behind a fetish for high heels: it depends entirely on the individual.
For one person, a positive childhood experience with someone who wore high heels may have led him or her to develop a high-heel fetish in adulthood.
Another fetishist, however, may find feet unpleasant, a feeling that later evolved into a love of shoes!