WHAT IS DRILL MUSIC? DEFINITION, HISTORY, AND MUSIC ARTISTS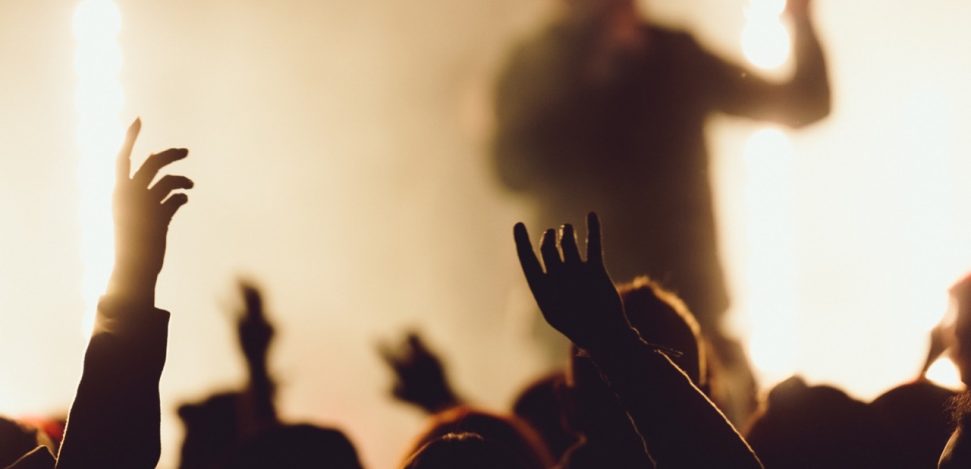 Chicago's South Side gave rise to the irresistible drill music scene, which represented the area's tough environment in blunt and often chilling terms. To understand its uncomplicated style and worldwide popularity, we explain its history and leading artists!
What exactly is Drill Music?
Drill music is a hip-hop subgenre that began in the 2010s on the South Side of Chicago. Trap music, another sub-genre of hip-hop that emerged from the Atlanta (Georgia) music scene and shares drill's proclivity for dark, slow atmospheres and a lyrical focus on the dangers of criminal activity, has heavily influenced the sub-genre!
The drill scene rose from underground mixtapes to mainstream popularity in the mid-2010s, thanks to singles like Chief Keef's "I Don't Like" in 2012. Following that, major-label hip-hop artists such as Kanye West and Drake adopted and promoted the drill sound.
Rappers soon adopted the Chicago drill in other major US cities such as New York, which led to the Brooklyn drill. Some of their most successful outlets are beyond the borders of the United States, such as in the United Kingdom, the Netherlands, and Australia.
Drill Music's History
Drill music's history can be traced back to the early 2010s, when the sound of Atlanta's trap music began to permeate Chicago hip-hop:
The origins
Waka Flocka Flame and Gucci Mane had a significant influence on the sound and flow of drill music, but as with many hip-hop scenes, the drill sound was truly informed by the culture of the environment in which it was born. Drill music was inspired by the chaotic nature and high rates of violence in some of Chicago's South Side neighborhoods, particularly a section of the Woodlawn community known as "Dro City," and its impact on young people for its core narrative and sound.
The term "Drill" is coined
Dro City native and rapper Pac Man is credited as the first artist to reference "drill" – a term used to describe a gunfight – and the drill sound with his 2010 single "It's a Drill". His career was cut short by violence that same year, but the song became a template for future drill artists, such as Chief Keef.
The rise of drill
Keef was soon signed to a major label, Interscope, and joined fellow drill music veteran, King Louie, on West's 2013 album Yeezus. Other drill rappers such as Lil Durk, Lil Reese, G Herbo, and the late Fredo Santana benefited from the attention.
The Chicago drill scene's prominence was short-lived – Keef was fired by Interscope in 2014 – but it remained active, as drill music took root in other parts of the country and the world. UK drill, influenced in equal parts by Chicago drill, electronic music genres like grime, and life in turbulent south London neighborhoods like Brixton, became a dominant force in the UK charts from 2015 onwards, and spawned drill scenes in Ireland and Australia.
International drill
UK drill also moved to Brooklyn, New York, which featured such influential rappers as the late Pop Smoke and Sheff G. Brooklyn's drill scene was also notable for frequent collaborations between American drill artists and British drill producers like 808Melo, who produced Smoke's 2019 hit, "Welcome to the Party".
Characteristics of instructional music
Flow
Chicago drill music artists tend to deliver their lyrics in a deadpan, almost monotone vocal style that evokes the emotionally draining atmosphere of their environment. The influence of trap music is reflected in the frequent use of auto-tune, which lends a cold, emotionless quality to drill artists' rapping. However, both UK and Brooklyn drill eschew auto-tune in favor of more expressive deliveries.
Lyrics
The first wave of Chicago drill music was characterized by the violent content of its lyrics and the quality of its language. Artists abandoned metaphors and clever wordplay in favor of a style that resembled unemotional reportage or recollection, underlining the often sinister subject of the song. Newer Chicago drill artists have broadened the lyrical focus of the sub-genre, while both UK and Brooklyn drill have always adopted a broader song palette.
Production
Chicago drill producers, such as Young Chop, who oversaw many of Chief Keef's hits, followed a similar model to that of trap music: heavy use of 808 drum machine beats (typically between 60 and 70 beats per minute, or BPM), stripped-down production, and an emphasis on appealing melodies embellished with melancholic menace. UK drill artists, such as Headie One, employ faster beats and focus more on melody, while Brooklyn drill is distinguished by a thunderous delivery and warmer production.
Popular drill music artists
Several drill music artists have been important to the development of the sub-genre:
Chief Keef
Arguably Chicago's first drill music superstar, Chief Keef scored a Top 20 hit on the Billboard Hot R&B/Hip-Hop songs chart with 2012's "I Don't Like". Keef's unhurried, often improvisational delivery and bitter lyrics would set the tone for the drill music that followed. His music has occasionally been overshadowed by feuds with other artists and legal troubles, but Keef's impact on 21st-century hip-hop remains considerable.
King Louie
After his friend Pac-Man, Chicago rapper King Louie was an early champion of drill music, delivering tracks like 2011's "Gumbo Mobsters" (featuring Bo$$ Woo) before Chief Keef brought the scene to national attention. Signed to Epic Records in 2015, Louie's career was put on hold after suffering a gunshot wound that same year. He has since returned to a prolific recording schedule.
Lil Bibby
His raspy delivery and energetic flow led to a contract with RCA Records, but in 2017, he stepped away from performing to focus on running his record label, Grade A Records. His debut artist, the Juice WRLD, topped the Billboard album chart with 2019's Death Race for Love.
Pop Smoke
His deep voice and undulating delivery highlighted "Welcome to the Party", a platinum-selling single from his debut mixtape, Welcome to the Woo. Her posthumous debut album, Shoot for the Stars, Aim for the Moon, debuted at the top of the Billboard 200 in 2019, while all 19 songs landed on the singles chart.