WHAT IS SHIBARI? PLEASURE WITH ROPES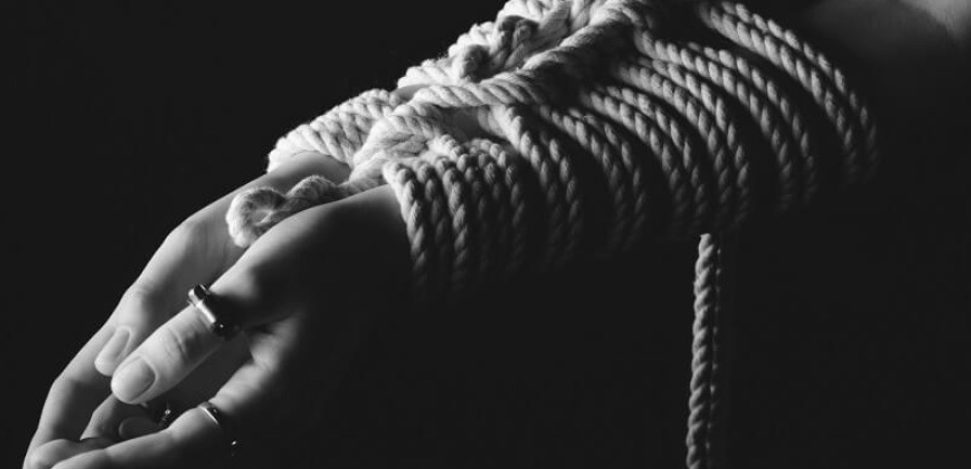 Let's start by saying that the pursuit of pleasure is endless. Some individuals are content with traditional experiences, finding satisfaction within those boundaries. Yet, there are those who continually seek to venture beyond, exploring new sensations and emotions. For this second group of individuals, or if you're a curious traditionalist, we've crafted this post to explain what shibari is.
As a sneak peek into what we'll delve into today, our focus will be on the practice of shibari, which is part of Japanese-style sexual practices involving intricate and aesthetic knots to achieve the desired outcome. Don't miss the chance to discover all the shibari ties and put them into practice as soon as possible!
What is Shibari?
If we mention the word "shibari," you might feel like we're speaking a foreign language, which isn't surprising. When it comes to enhancing pleasure in relationships, our tendencies often lean toward the traditional, and at most, we might experiment with sexual toys. However, if you're into toys, incorporating ropes might intrigue you. But before we delve into the practical details, let's clarify what shibari is.
Shibari is the Japanese erotic art of tight binding to create pleasure. Let's make it clear right from the start that both parties benefit here: the one tying the knots and the one being bound.
The origins of this fascinating practice trace back to Japan during the Edo period, where wrist and ankle restraints were already used as methods of torture. It was as this period drew to a close that the first images of this erotic practice emerged. This transition transformed the technique from a form of martial art and torture to the shibari knots we recognize today.
Shibari vs. Bondage
A common misconception for those informed about various erotic practices aimed at enhancing pleasure is to equate shibari ropes with bondage. Hence, let's draw a distinction between these two practices.
It's important to clarify that they are not the same. The Japanese style of bondage is designed to immobilize a person. In contrast, shibari ties constitute a Japanese style of erotic binding that goes beyond mere immobilization, emphasizing the aesthetic quality of the knots used.
Shibari Ties: Different Patterns
By now, you're aware that achieving this erotic practice involves the use of knots and ropes. Let's explore some existing patterns:
Ushiro
This knot is often used as the foundation of the binding, aiming to immobilize the upper torso by bringing the arms behind the back.
Kikkou
The patterns in these ties will be hexagonal and closely resemble a tortoise shell across the front of the torso.
Hishi
The forms in this binding are rhomboid and are commonly employed by shibari practitioners.
Matanawa
This knot targets the genital area within shibari knots.
Ebi
The positioning for this tie is akin to the lotus sitting pose, with the back curved over the legs.
Tsuri
This tie involves suspending the body.
Teppou
Known as the "rifle" tie, where the arms are positioned diagonally.
Gote Gasshou
The hands are bound behind the back in a prayer-like posture.
Tazuk
Forms a crossed body harness in an "X" shape.
Shibari Knots: Benefits
It's evident that practicing shibari allows you to reach new levels of pleasure, but that's not the only benefit you'll encounter:
Decreased anxiety and stress due to increased dopamine levels.
Enhanced self-awareness and confidence within the partnership.
Sexual practice becomes more dynamic and exhilarating, even if the primary objective of shibari isn't sex.
Shibari Knots: Care Considerations
Using ropes made from natural fibers is the best choice when practicing shibari, primarily for the well-being of the person being bound.
As you might have noticed, we're dealing with knots here. Therefore, it's a technique that requires careful execution, the consent of the other person, and a comprehensive understanding of how to create the restraints. It's advisable to always have scissors on hand.
This is because incorrect execution could lead to serious consequences. But beyond that, if you're someone who relishes in heightened emotions, now could be the perfect time to explore shibari!