WHAT IS THE 27 CLUB? THE THEORY, ITS MEMBERS AND MORE!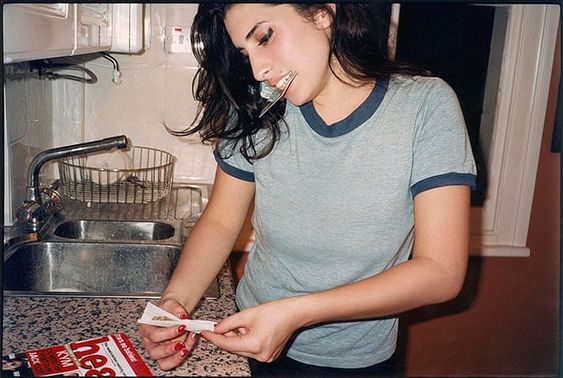 There is a great aura of mystery surrounding the so-called 27 Club. What are its characteristics? Who are its members? Surely it rings a bell but you have no idea what we are talking about. Don't go away, if you like music and you want to discover this club, stay because we are going to tell you in detail! 😉
What is the 27 Club?
The 27 Club is a select group to which no one wants to belong. It's a kind of curse and a recurring theme in the mythology of rock & roll and popular music.
It's about those artists who died at the age of 27. Among them are names like Janis Joplin, Jimi Hendrix, Jim Morrison, Kurt Cobain, Amy Winehouse and Brian Jones of the Rolling Stones. All of them died in strange and unclear circumstances. Let's see some of the most famous cases.
Who are the members of the 27 Club?
Robert Johnson
Few stories are as fascinating as that of the King of the Delta blues in the mythology of this genre and music in general. It could also be said that he was the first member of The 27 Club.
Legend has it, from Willie Brown and other of his contemporaries, that Robert wasn't  overly confident or skilled as a blues performer. Frustrated, the aspiring bluesman disappeared for a while. One day, he allegedly went at midnight to the intersection of Highway 61 and Highway 49 in Clarksdale, Mississippi.
There, they say, he summoned the devil and asked him to give him extraordinary abilities to play the blues and sing. In return, he would give up his soul.
The entity who appeared there was supposedly a tall black man. He took the guitar and tuned it. He played a few songs and gave the instrument back to Johnson, giving him total command over it as well.
Shortly thereafter Johnson made a series of recordings: 29 sound recordings that to this day are his only musical testimonies. They represent a kind of foundation stone of the most classic blues.
His death was never clarified nor made public at the time. There is a record that he died on August 16, 1938, at the age of 27. But it wasn't until 30 years later that the musicologist Gayle Dean Wardlow found his death certificate, without an official cause.
Jimi Hendrix
Interestingly, there is a parallel and connection between Jimi Hendrix and Robert Johnson.
Both achieved artistic immortality through their skills as guitarists. There is a direct influence of Johnson in the music of the author of "Purple Haze". And both are key figures in black roots music: blues and rock.
The details of Hendrix's death are also disparate. It's known that he spent his last hours in London. He was accompanied by German skater and painter Monika Dannemann, his last girlfriend and the only witness to his death.
The tragic date was September 18, 1970. According to his autopsy, the guitarist died drowned in his own vomit, intoxicated by barbiturates. Monika found him in the morning still breathing, but unconscious. She called an ambulance, but by the time it arrived it was too late. He was, of course, 27 years old.
Janis Joplin
On October 4, 1970, Janis Joplin was found lifeless on the floor of her hotel room.
The autopsy revealed that the cause of death was a heroin overdose possibly combined with alcohol. According to speculation, the Cosmic Witch tried a much more potent drug than the one she was used to consuming. Therefore, her death was determined to be accidental.
Now, there is some mystery surrounding the fact that Janis didn't die instantly with such a strong dose.
"The heroin in her system could have killed her immediately. But it didn't. When, after a while, she walked out of the lobby [of the Landmark Motor Hotel], she couldn't have known she was dying. There he chatted with the hotel clerk for a moment and asked him to change a five-dollar bill for cigarettes, which he bought." This was later detailed by his publicist and later biographer Myra Friedman.
However, some medical studies point out that such delayed fatal effects during overdoses aren't so unusual. They point out, in fact, that death from high doses of heroin is usually slow, as in the case of Janis.

Amy Winehouse
A series of addiction problems, health and legal complications, as well as violent incidents. Such were the last years of Amy Winehouse, who always had serious difficulties in handling fame and media pressure.
She struggled for years with drugs and alcohol. Because of the above and her constant appearances in the British tabloids, even some of her most famous songs, such as "Rehab" and others, were born. Her great talent seemed to be proportional to the general decadence of her life.
On July 23, 2011 her bodyguard found her unconscious in her bed, pulseless, not breathing. Medical personnel arriving on the scene pronounced her dead from alcohol poisoning. The 27 Club added one more element.
Brian Jones
The death of Brian Jones, guitarist and co-founder of The Rolling Stones, remains one of the strangest deaths in The 27 Club.
In the early minutes of July 3, 1969, Jones was found motionless at the bottom of a swimming pool at Cotchford Farm in Hartfield, England.
His girlfriend, Anna Wohlin, was convinced he still had a pulse when he was pulled from the pool. Unfortunately, by the time medical personnel took him to the hospital he no longer had vital signs.
The cause was determined to be accidental death. But doctors found severe abnormalities in his heart and liver caused by drug and alcohol abuse during his later years.
Soon after, various theories and a line of investigation of alleged murder emerged that could never be proven. The wild rumors ranged from a construction worker killing him, to those who accused his fellow Stones of killing him.
The 27 club list: other members
Jim Morrison
Kurt Cobain
Alan "Blind Owl" Wilson (Canned Heat)
Ron "Pigpen" McKernan (Grateful Dead)
Dave Alexander (The Stooges)
Pete Ham (Badfinger)
Chris Bell (Big Star)
Boon (Minutemen)
Pete de Freitas (Echo & the Bunnymen)
Richey Edwards (Manic Street Preachers)
Jeremy Ward (The Mars Volta)
Valentín Elizalde
Many of these artists are on our Spotify lists, have a look at our article where we sum up all the best Spotify lists by Smoking®! 😎