WHAT IS THE XBOX GAME PASS? A QUICK GUIDE!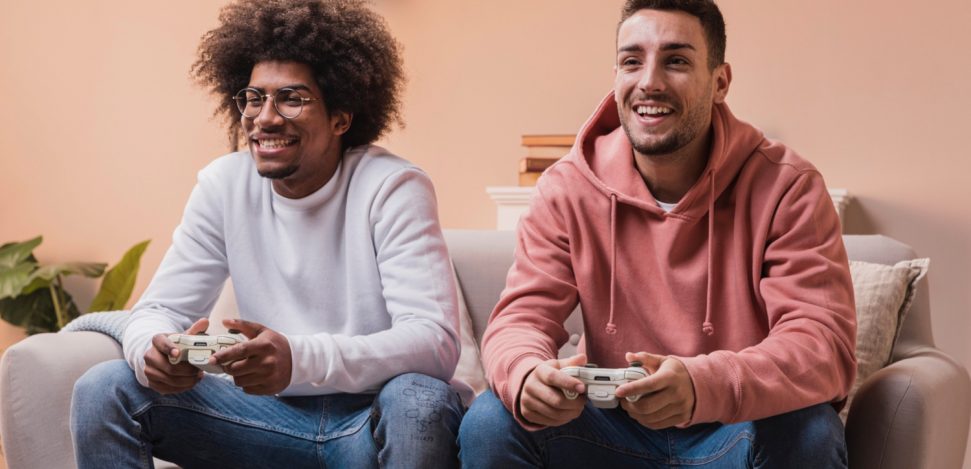 During these years, Xbox Live, in addition to offering online services, has allowed players to interact worldwide. It even allows players to download not only games but also series and movies!
Now, there is the Xbox Game Pass, giving consumers the possibility to have unlimited access to the main games. All they have to do is subscribe to the Xbox Service. Keep on reading because in this post we are going to tell you all about this Xbox service and we are going to explain how to buy it!
What is Xbox Game Pass?
Xbox Game Pass is a game subscription service, through which Xbox users, through a monthly payment in the form of a subscription, get special access to a catalog of more than 100 games! These are current games that have set trends in previous years. 
The games are added all the time and can remain active in the catalog or be withdrawn, although these additions and deletions are being announced every month.
It's a kind of free pass that allows you to try and enjoy all the games that are active in the catalog. All you have to do is subscribe to this wonderful service to become a VIP customer, with unlimited access to the Xbox world! 😉
We could say that GamePass is like a Netflix of video games!!!
How does the Xbox Game Pass work?
You can enjoy this incredible service both on your Xbox console and on your PC. There are several plans that you can subscribe to according to your interest. When you subscribe, you will have a 14-day free trial, in which you can access the entire catalog available!
One of the greatest advantages that you will get through your Xbox Game Pass subscription is that it does not consist of a streaming service. This is how you will be able to download one or all of the games available in the catalog and play without being connected to the internet, contrary to the Xbox Cloud Gaming Service.
There are no limits on the number of games you want to download. The only requirement is that they have to be available in the catalog. The game or games you choose, you can play them quietly, without having to connect to your profile, for 30 days.
IMPORTANT: After this time has elapsed, you shouldn't forget that you must connect and verify or renew your subscription. After doing so, you will be able to continue enjoying all the benefits that this advanced subscription program offers you.
Next, we will explain to you the simple steps you need to follow to get your Xbox Game Pass in a matter of minutes.
Steps for getting your Xbox Game Pass
Subscription and payment of the service
You have several plans at your disposal so that you can choose the one that best suits your needs or interests. You must take into account on which device you want to enjoy your service, since it's available to use on your console or PC, and they even have a plan that includes Xbox Live Gold, called Xbox Game Pass Ultimate, combining the best of the two services and allowing substantial savings!
To subscribe you must enter the Xbox platform first!
Xbox Game Pass: It's priced at $ 9.99 per month, and includes more than 100 console games for your Xbox! Also, all Xbox Game Studios games will be available during launch day, with member discounts and offer available.
Game Pass PC: It's priced at $ 9.99 per month, and includes more than 100 games for your PC, in addition to EA Play games for the computer. You also have all the games from Xbox Game Studios available during launch day, and discounts and offers for members!
Game Pass Ultimate: It is priced at $ 14.99 per month, and includes console and PC subscriptions, including EA Play games. It also offers discounts and exclusive offers, free benefits for online games, the Xbox Live Gold service, and cloud play, in addition to all the Xbox Game Studios games available on launch day.
Both the Game Pass PC and the Game Pass Ultimate have a special offer of $1 the first month.
Access the game catalog
Depending on the plan you have decided to subscribe to, you will be able to enter the corresponding game catalog. As the name implies, in this library you will only find games intended to be enjoyed on any Xbox console and on any PC that has Windows 10 installed.
Downloading, installing, and managing the games
Once you have your Xbox Game Pass subscription active, select the games that interest you, download them, install them and enjoy!
Remember to renew your subscription!
As we said, after 30 days from your subscription, you must access the Xbox platform again, and make the payment corresponding to the next month's fee! Don't forget!
Xbox Game Pass Ultimate 
This plan offers you multiple benefits, such as having Ultimate Perks privileges that will give you access to all the benefits of Xbox Live Gold and the library of games for both PC and consoles. In addition, you can enjoy complete editions of your favorite video games.
As if this were not enough, this plan includes exclusive offers and discounts on accessories for video games. Every month you can redeem new special content for some games, bonuses, and rewards!
In addition, you will be able to have exclusive access to the games at the moment of their launch and you will have the most advanced system to enjoy the multiplayer option.
What do you think of the guide? Now you will want more than ever to have this Pass!