WHAT IS ZORBING? FUN WHILE ROLLING!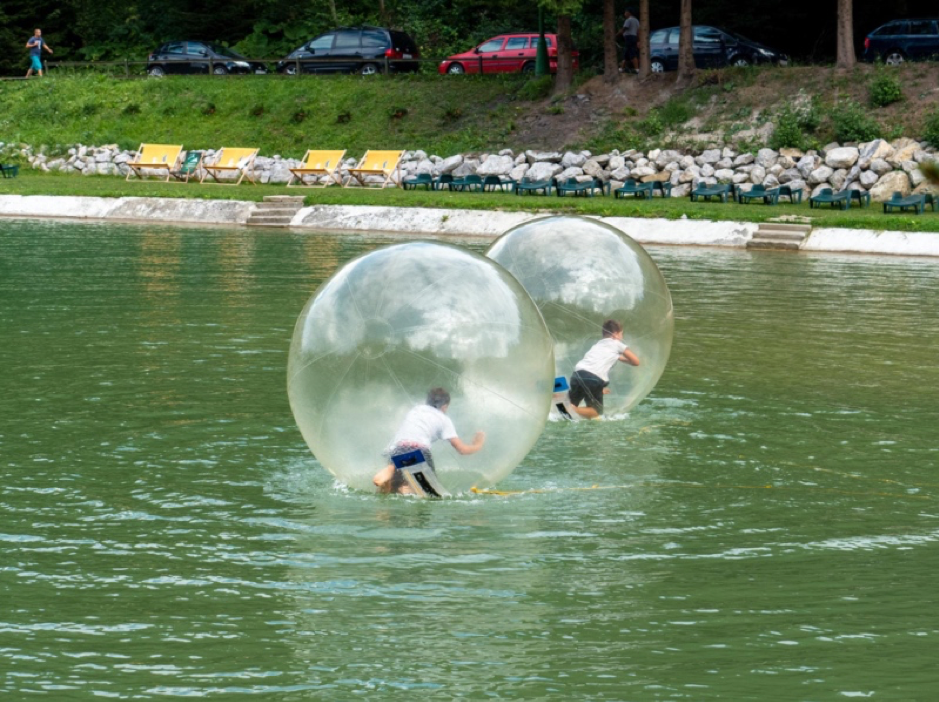 The variety of available sports activities today is huge. It's easy to choose one that best suits our preferences and physical condition.
This diversity has led to the creation of disciplines that offer entertainment and enjoyable moments with friends and other people. Zorbing or bubble soccer is a sports activity that has gained popularity and become a major attraction for those seeking a different experience. Are you up for it? We'll explain everything.
What is zorbing?
Zorbing is a relatively new outdoor sport that involves several people in an open space, whether it's on wet or dry terrain, such as a gentle slope.
The main feature is that participants get inside a plastic sphere contained within a larger sphere known as a "zorb." These two spheres are connected and have a gap of about half a meter.
Zorbs can vary in size, allowing up to three people to enter one at the same time. The sensation produced by this physical activity is similar to the feeling of weightlessness. It's undoubtedly a different and incredibly fun experience.
What is the history of zorbing?
The origin of this activity dates back to the 1990s in Rotorua, New Zealand. The story goes that two friends, Andrew Akers and Dwane van der Sluis, were looking for a way to move on water, which led them to devise a giant sphere that would allow them to float. Although there was already a sphere with such characteristics, Akers and van der Sluis wanted something more versatile, as the existing sphere required inflation and deflation.
The solution was to create a sphere within another to avoid the need for inflation and deflation. While this idea allowed them to walk on water, it was risky in open seas due to its buoyancy. They decided to use the zorb to roll downhill, popularizing the activity and attracting many people to specific locations to enjoy this thrilling discipline.
Variants of zorbing
Since its invention, zorbing has given rise to some variants that offer unique experiences:
Hydrozorb:In this variant, the sphere contains water, and the person inside the zorb attempts to run or jump, creating the sensation of sliding down a water slide.
Harness: A harness is used to secure the person inside the zorb, allowing them to experience the rotation of the sphere.
Hamster Ball: This variant simulates the movement of a hamster in its cage.
Jet Ski Towed: Here, the zorb is towed by a jet ski.
Safety rules for zorbing
Zorbing is known for being a safe sport. However, it's important to practice it responsibly.
Despite its relative safety, some regulations must be followed to carry out this activity properly. According to regulations, any entity offering facilities for the practice of this sport must have liability insurance and trained technical personnel.
Furthermore, certain rules must be adhered to during practice:
Stay within the designated area.
Remain inside the zorb at all times.
Violence is not allowed during the practice.
Follow the instructions of the staff in charge.
Would you give it a try?