WHITE TATTOOS OVER TIME: WHAT TO KNOW BEFORE YOU GET ONE!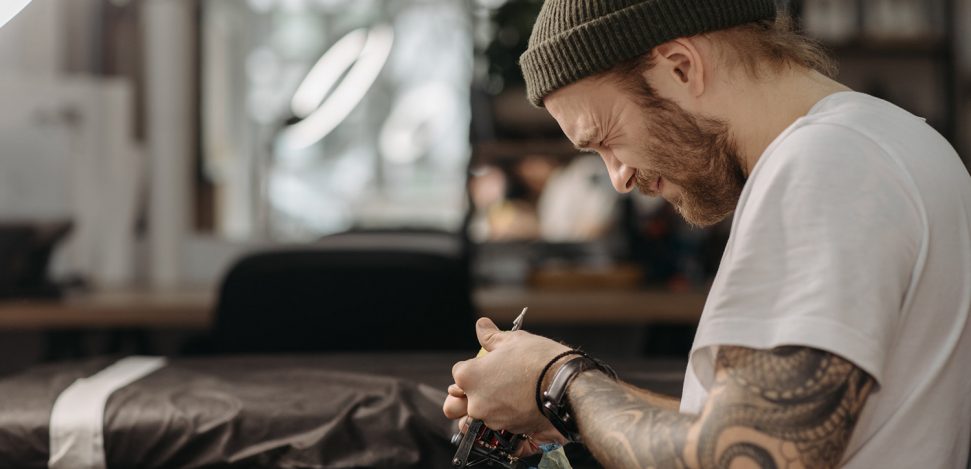 White tattoos, although they are less popular than black ones, also have their elegance. We recently talked about the different ways to prevent tattoo fading and the tattoo healing process. In today's post, we want to talk about white tattoos, and we will give you tips to keep them in mind before getting one, let's start!
What are white tattoos?
These tattoos are done with white ink, and unlike black tattoos, they are much more delicate and more difficult to do. In addition, these are more difficult to identify because the ink, which is used, is not prominent. For these facts, it's important to consider in advance the following points. 
Facts you need to know about white tattoos
They don't look completely white
White ink tattoos adapt to your skin color over time until they appear imperceptible. Therefore, you have to know that the ink used, unlike the others, has a transparent consistency, and that makes the color adapt fully to your skin at the end. 
They don't look good on all skin types
This is an important factor to take into account, you should consider the possibility that it doesn't look quite good on your skin. For example, on fair skin, the tattoo may not be fully visible. On the other hand, on darker skin, these white tattoos tend to last longer and age much less. Even so, if your goal is to have a scarring effect on your skin, pale skin is the best option. Everything depends on preferences and tastes, but it's an important thing to consider before getting a white tattoo.
They raise the surface of the skin
White tattoos create a particular texture, they tend to swell the skin a little bit, since it's done almost on the surface of the skin to make the white color more visible, specifically 2mm from the surface. We recommend you speak with your tattoo artist since, over time, the tattoo could be perceived as a wound or a mosquito bite.
They don't pass the test of time
Surely you already know that all tattoos have to be reviewed over time because they tend to fade and age. With white tattoos, it's normal for them to fade much more quickly, and this will make you have to go over them much more often.
White ink works better for highlighting 
This ink is used more to highlight other tattoos since they manage to give different types of effects such as dimensions and brightness. You have to test the contrast with black ink!
It's difficult to obtain clean lines
Lines are usually a problem in this type of tattoos, especially if they are thin lines that are located close to each other. Over time these lines will be blurred and distorted since it must be taken into account that the ink is much thicker than the others.
Go only to professional tattoo artists
As we have mentioned, white tattoos are much more difficult to perform, it takes more time and much more experience to have the expected result. Also, seeing white ink is much more complicated than seeing black one, and that requires much more concentration.
They require a special design
Not all designs can be made with white ink, it's much more advisable to make simple designs since the aging of these tattoos is much faster. Don't hesitate to discuss it with your tattoo artist to reach an agreement. 
White tattoos healing process
Tattoo care is essential so that it heals well and the tattoo is not affected, but this is much more important if you have a white tattoo.
If you want a white tattoo to last and not lose its style, you have to cure it with the appropriate products recommended by your tattoo artist. If you want to prevent your tattoo from aging quickly, follow the following tips.
– Don't apply large amounts of cream or products after washing the tattoo. Also, you will need to wash your tattoo before putting on another layer of cream, such as applying one over the other, which could cause problems with the tattoo.
– Don't tear off the pieces of the peeling skin, you will have to wait for them to fall completely on their own.
– Sun protection is highly important, you can use specific sun creams for tattoos.
And you, which tattoo do you like the most? Would you take a chance with a white one?