Y2K STYLE CLOTHING IS HERE TO STAY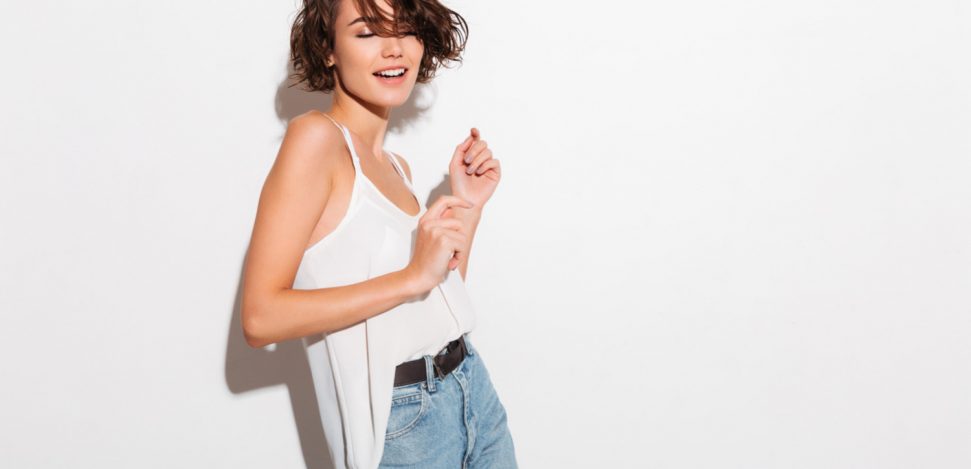 Fashion is coming back and the Y2K style isn't a novelty, but the return of the trends of the year 2000. The question is, how to wear the Y2K style in 2022 without being a stylistic gap? We'll tell you! 😉
What is Y2K style
Probably, if you aren't a big follower of trends, you will have gone crazy when you read "Y2K style". It's logical, it's okay if you're out of the loop, the important thing is that you can catch up and know if Y2K defines the way you dress or if it's a style bet that you'll pass up.
In super short and to the point, Y2K style is any fashion trend from the 2000s. For many, it's a "lack of taste" throwback to the past, for others, however, it's a great fashion statement and a way to bring out the best of the year 2000 in style!
No matter how many detractors there are, the reality is that the Y2K style seems determined to stay for a while and its followers don't stop showing it off (and rocking it) on social networks!
Origin of the y2k style
The first time the acronym Y2K was used was to refer to the global computer problems that were believed to occur due to the change of millennium. Imagine the previous months, there was an impressive lack of control and fear that this could happen because our entire society, today, is based on computers and technology. Therefore, it wouldn't only be a computer issue, but it would also lead to a major economic crisis.
What did they imagine with this Y2K? The great fear was that there would be an error in the software programming and that it wouldn't register the year 2000 and would remain in the year 19 (i.e., nineteen hundred whatever it is), so that on January 1, 2000 the computer systems would return to January 1, 1900. Can you imagine if something like that had happened? In the end, despite all those great fears that plagued a large part of the population, nothing happened.
That is the origin of Y2K, but it isn't what the current fashion trend refers to. Y2K today refers to Year 2000, and who has this concept in mind? Clearly, those who didn't live the year 2000 with the same meanings and significance as those in the previous paragraph. It's generation Z, chronologically those born between 1997 and 2015, who seem to have been born with a keyboard under their arm and today know how to handle challenges, hacks, TikTok, and other technological products as if it were their first alphabet. 
For them, the acronym Y2K doesn't refer to fear but to the possibility of a change in fashion, of a booming trend that returns with force and continues to keep TikTok followers in love with a style that returns to give the best of itself.
Do you prefer a hipster style? Don't miss our guide about how to become a hipster! 
How to wear the y2k style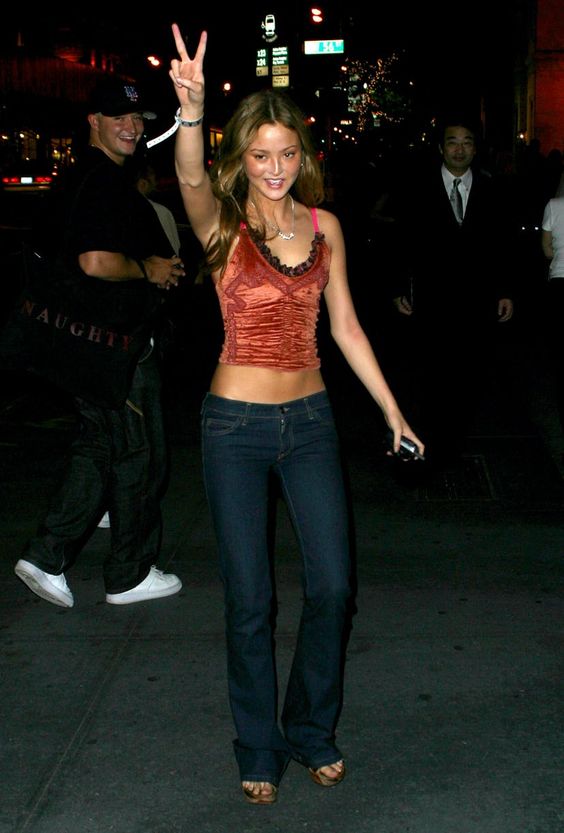 The Y2K style was a fusion of stylistic excesses, so it was a lot of everything but without a fixed line. An excess that today, for many, can be wonderful while for others it generates a lot of hand-wringing. So, is it necessary to wear the Y2k style with so much excess? The reality is that in this return of fashion 2000 not everyone has returned to that level, but to find the middle ground, that right point where the basics are maintained but without reaching the bad taste.
Also, don't think that this is a trend that has only made its way into TikTok. Today you can find great design firms with their nods to the 2000s, including the typical Matrix-style glasses, or any other garment from that time that they have managed to reformulate to give it a new look. 
What were fashionable clothes back then? Wide low rise jeans, pants that dragged on the floor until they were ripped, and we continued to wear them, velvet tracksuits, strapless tops, scarves, short vests, very short miniskirts, platforms, scrunchies, braids, hair accessories, use of caps. Paris Hilton, the Spice Girls, Destiny's Child, Christina Aguilera, Britney Spears, to name a few, were the celebrities who marked this Y2K style.
What are the current garments that can't be missed? Take note and look in your fashion store because they are all back:
Metal chain belts
Low rise jeans (yes, yes, they are back, so be careful with the underwear you choose!)
Top with transparencies
Stiff neck choker
Velvet tracksuit
Mini skirts (including white ones)
Strapless tops
Denim mini skirts
T-shirts that are above the navel
As for hairstyles, you have to go for braids, either a full braid or small braids. Also, the loose strands in front of the face are back and frame the face.
As accessories, you have to include a scarf in your looks, either in your neck or in your hair. If you like to wear sunglasses, go for sunglasses fly type or Matrix type, they are two very different models but are the order of the day. And, of course, the baguette bags in bright colors that were so popular at the time are back.
With all this, it's important to be clear that it isn't about wearing all this at the same time, but to know how to combine and choose which clothes are the ones that will favor you the most so you can make the most of the Y2K style. If not, you will be very close to reaching what they call "the bad taste" of the 2000s.