Ideas for Cute Wrist Tattoos for Women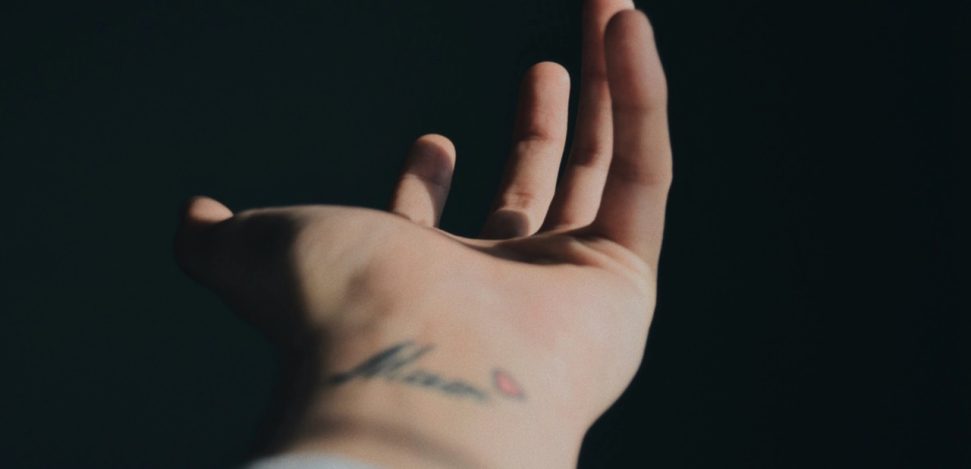 In previous articles on tattoos, we have talked about the best designs that you can do with your best friends, with your partner to celebrate your love on Valentine's Day, and we have even talked about some of the best ideas about tattoos of Greek mythology. In today's article, we want to comment on some of the best ideas for beautiful wrist tattoos for women, as this area has become one of the favorite places for all the girls who want to get their first tattoo.
THE BEST WRISTS TATTOO DESIGNS FOR WOMEN
As we have mentioned above, we will discuss some of the most beautiful ideas that you can tattoo on your wrists.
Stars
The stars have become one of the favorite designs for women to tattoo on their wrists and you can choose to make a small individual star or a group of stars. In addition, they can have a very special and different meaning for each woman since the stars can represent the goals and dreams that we want to fulfill in our life.
Initials
The initials of names or important words for a person are also another of the most common designs and they are always in fashion. You can tattoo the initials of your partner, your friends, family, or simply a person whom you admire and love. These small wrist tattoos are perfect because they are simple, emotional and because they hurt very little.
Short phrases
If you want an emotional and personal tattoo, a short phrase is a perfect tattoo for you. It is always recommended to tattoo a short phrase due to the limited space of the wrist and above all so that the tattoo can be read well and to be as beautiful as possible.
Hearts
Hearts are another of the perfect elements that you can get tattooed on your wrist and these, in addition to being a very beautiful element, are also a very personal symbol that can have very different meanings for each woman. Not only can it be a symbol to represent the love between two people, but it can also symbolize the importance of self-love.
Flowers
Another of the symbols that we want to highlight in this article about wrist tattoos is flowers. These have become a very feminine tattoo symbol and that is why more and more women decide to tattoo flowers on their bodies. Many flowers have a special meaning that represents great things, it is for this reason that you can choose to tattoo the flower that most represents you.
Important words
If before we talked about tattoos on short phrases, we cannot fail to include in this small list the tattoo of special or important words. The words have become one of the best tattoos to do anywhere on the body. Even so, on the wrists, they are usually more special words that really have an important meaning to always remember them. You can choose more than one word and tattoo one of them on your side wrist.
Trees
Another of the symbols that have a great meaning are the trees, and it is that these represent growth, improvement, and the importance of moving forward. For this reason, getting a tree tattoo on your wrist can be one of the best options for you if you want to have an emotional tattoo that conveys personal growth.
Butterflies
The next tattoo that we want to mention is that of butterflies, this type of tattoo is usually done on other larger parts of the body to make more details. Even so, if you decide to do it on the wrist, you will have an original, different, and surely tattoo, no matter how important to you.
Punctuation marks
Punctuation marks are another of the most popular tattoo designs that you can get inked on your wrists and they are also considered one of the most original. Each punctuation mark has a specific meaning so you can tattoo the symbol that best represents you. In this category, we can include symbols as the music tattoo and other mini tattoo ideas, such as diamonds, snowflakes, or even your astrological symbol.
Simulate a bracelet
The last design that we want to mention in this article about wrist tattoos for women is possibly one of the most original ideas: a wrist bracelet tattoo. It has become very fashionable to get tattoos that simulate the design of a bracelet. It is a simple, beautiful, and very original tattoo. A bracelet can also be the beginning of a tattoo sleeve.
IMPORTANT INFORMATION ABOUT WRIST TATTOOS
After having discussed some of the best ideas, we consider it necessary to also comment on some relevant information that you should take into account before getting a tattoo on the wrist.
Pain
The first thing we want to mention is the pain because the wrist is a painful area. Although it is considered a sensitive part of the body, it is important to keep in mind that this type of tattoo is usually a small one, so the pain is considerably reduced and becomes a bearable pain.
Good healing
Healing is possibly one of the most important aspects of treating a tattoo and keeping its color. In many areas, the healing process must be perfect and the wrists are one of these areas, so we should avoid wearing any accessories that interfere with the healing of the tattoo such as watches or bracelets.
Possible review
Finally, we want to mention that, with the passage of time, it is possible that it becomes necessary to review the design of the tattoo. This can happen because the hands are one of the places on the body that are most exposed, so that ink fading can occur with greater ease.