DOES WEED GET MOLDY? CAN YOU SMOKE IT? LEARN ALL OF IT!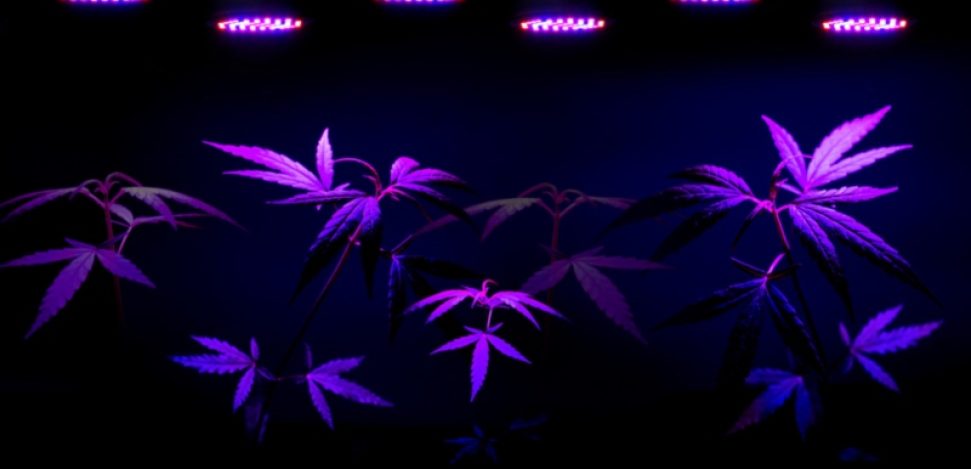 If you find your cannabis grows completely overrun by mold, you'll curse the fungus for the rest of your days. Mold is a big threat to stoners and one day this article could save your life!
Red alert: bud mold
There is nothing more frustrating than spending months tending a crop, only to discover that it is infested with bud rot or mold during the final stages. Worse still, if it escapes, and you end up smoking it, the health consequences could be serious.
That's why learning how to avoid and identify moldy weed is a must for any serious grower or smoker. Take care of your plants and your lungs!
Not to be alarmist, but in our opinion, moldy weed is public enemy number 1. Of all the pests, plagues, bad luck, and mother nature's scourges that can afflict a marijuana garden, cannabis mold is the most heartbreaking and toxic threat to the average decent stoner.
Moldy weed is not just a horrible excuse for a stash, it is a toxic waste and should be treated as such. If you have the misfortune to consume moldy weed, regardless of whether you eat, smoke, or vaporize it, you are consuming thousands, possibly tens of thousands of nasty microbial spores.
At best, the unpleasant taste makes you desist from consuming much of it, and you throw the rest of the contaminated weed in the trash, with no ill effects.
At worst, you end up hospitalized with a severe lung infection and your only frequent visitor is a slimy anti-marijuana lobby group trying to claim the rights to the story of the first recorded cannabis death in history.
Research on the dangers of smoking moldy weed
Although rare, there is evidence that avoiding moldy weed is good for your health. A study by Gargani in 2011 analyzed the cases of two fatalities from lung infections. In both cases, the fungus Aspergillus fumigatus was found to have colonized cavities in their lungs and ultimately played a role in their death.
Furthermore, it's unclear whether this fungus survives combustion, so cannabis exposure was the most likely cause.
However, to reassure you, these are two chronic smokers (up to 20 joints a day) observed over several decades. So it's unlikely that a musty joint will kill you.
However, it shows that moldy weed's dangers are more than a myth!
How to Spot Moldy Weed When You're Shopping
If you buy your stash from a reputable cannabis club, coffee shop, or marijuana dispensary, you shouldn't have to worry about moldy weed. But, unfortunately, you do, because mold doesn't discriminate between amateurs and professionals, all it requires is optimal conditions, even after harvest.
A botched curing job or improper storage by the cannabis retailer can turn a Kilner jar full of weed into a hairy mess of fungus.
Damp weed is a breeding ground for fungus and an invitation for mold.
Even after slow and careful drying, ideally, in simple brown paper bags, curing is the final step and, all too often, where it all goes wrong.
Another unpleasant characteristic of musty weed is its musty smell. Sometimes it can be more like hay, but there is always something odd about the smell of a moldy bud. It's worth a sniff of your potential stash, in addition to the initial eye inspection.
Most high-end cannabis dealers don't like it when customers go overboard with the weed menu.
Only, and we mean only if the cannabis grower agrees, is it better to try a joint or a hit of pipe, as long as a full touch and taste test is allowed. If you get the green light, always do it anyway, the best puffs are the free puffs!
How to spot moldy weed?
There are some telltale signs to look for when trying to discern if the grass is moldy. Some of them require more than just a glance, as they can resemble the properties of a healthy bud.
Signs include:
Greyish-white coating: subtly more "dusty" than the shiny, resinous covering of trichomes.
Under a black (UV) light, the spores will emanate a green hue.
Cat urine smell
Black or dark green spots on the bud
White, gray, yellow, or brown fuzz
White, gray, or black spider web-like substance
Spider web or mildew (looks the same; both are bad)
Powdery mildew: may look like powdery kief, but has a drier, dustier appearance
On the other hand, some signs should indicate that your buds are healthy and good to smoke:
Intense colors (under normal light)
Pungent "weed" aromas, but not repulsive.
Sticky, but no foreign substances
No growth spots
What causes mold in weed?
Moldy weed is caused by "moisture lock" or high humidity levels, i.e. if harvested cannabis is not properly dried and cured before storing or wrapped in plastic and packaged, that container becomes the ideal incubator for fungal growth.
Cannabis plants are also susceptible to mold while still in the soil, forcing growers even more vigilant with their crops.
Professional and responsible growers are well aware of this risk and take extra precautions to ensure that mold does not appear.
However, not all growers are aware of the risks of moldy weed (or don't care), and as wet weed outweighs dry weed, shady or incompetent growers can take advantage of the extra income without worrying about possible dangerous ramifications.
Storage is also important. As a consumer, you need to know how to properly store your stash to avoid mold. Growers can do everything right, but if you don't store your cannabis in a safe, cool, dark, dry, and airtight container, your weed is at risk of spoiling.
What happens to your body when you smoke moldy weed
Here are some of the dangers you can incur if you smoke moldy weed:
Sinus Pain/Congestion
Inhaling mold is likely to cause sinus pain or congestion, and even more so if you are allergic to mold. In some extreme cases, this can lead to a persistent sinus infection.
Muscle fatigue/weakness
This can be difficult to identify, as many strains of cannabis often make users feel physically tired or drowsy – especially if you are consuming large amounts.
However, only you know your body, and if you are experiencing a form of fatigue or weakness that you are unfamiliar with, it could be due to smoking moldy or contaminated cannabis.
Brain fog
Another unpleasant side effect of inhaling mold is brain fog. Again, this can be a little difficult to identify, as high amounts of THC can result in users feeling a little 'foggy'.
However, there is a noticeable difference between THC-induced haze and actual brain fog, which can make you feel confused, disoriented, or speechless.
Persistent coughing
Okay… we know. Hard to spot, isn't it?
Especially if you're a new user who coughs every time you take a puff. However, if the cough persists for some time after the puff or is painful, this is a sign that something may be wrong.
Fever
This only happens in rare and extreme cases, but if you think you may have smoked moldy cannabis, and you have a fever, you should see a doctor immediately.
Mold balls
This also only happens in rare cases, but it's the worst reaction your body can have to moldy weed.
If you aren't careful or consume large amounts of moldy grass, the fungal spores you inhale can snowball in your lungs, leading to mold balls that you'll probably need surgery to remove.
Remember: Smoking moldy weed is never worthwhile, and you should never pass contaminated cannabis to others. If in doubt, throw it away!