THE BEST EMBROIDERY TATTOO IDEAS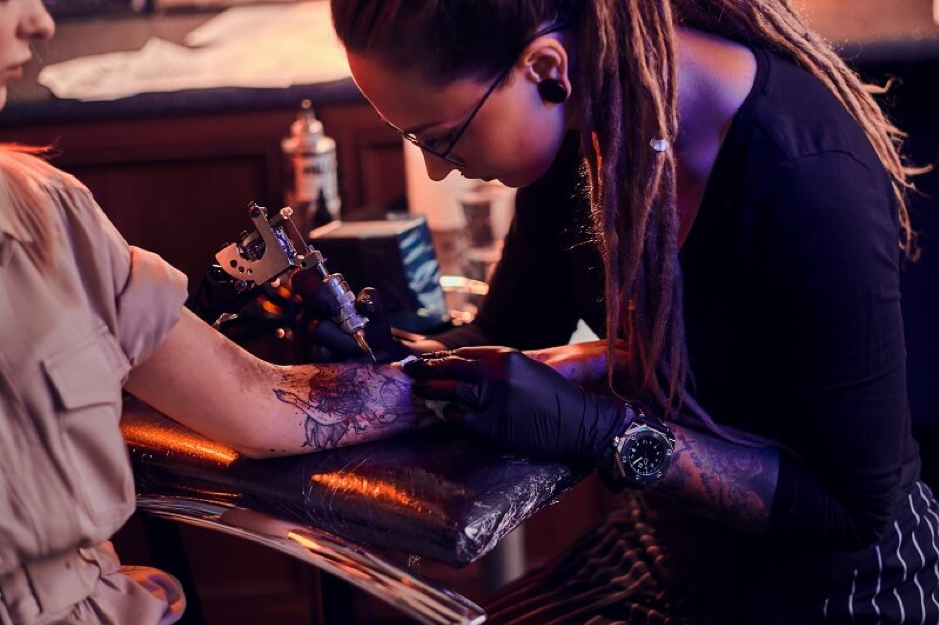 Do you feel like getting a tattoo? The body is unique, serving as a perfect canvas to etch what you'll always want to see and display. However, there's a central aspect to consider before making that decision, and it involves the design, shapes, colors, location, and size.
That's why, if you need inspiration and tattoo ideas, explore the latest waves or fashion trends. On platforms like Instagram, for instance, you can delve into the tattoo artists' scene who master the embroidered effect technique, creating designs that appear stitched onto the skin. Like everything else, there are different tattoo art styles in the tattoo world, offering a wide range of options for everyone to choose their preferred design.
Now, when we talk about embroidery design, patch tattoo or cross stitched tattoo effect, the significant difference lies in the level of hyper-realism required to achieve an impressive effect.
Embroidery tattoos—what are they?
Let's discuss this trend and define it to delve into the wonderful world of art forms. Embroidered tattoos with a stitched effect are an artistic technique based on shadow, texture, and perspective to achieve augmented reality or a 3D effect that creates an illusion of a drawing embroidered with threads on the skin.
Embroidery tattoo technique—how are they done?
The embroidery tattoo trend involves precisely and perfectly engraving sewing patterns onto the skin, such as cross-stitch, thread embroidery, or crochet, elevating the tattoo to another level. It's a 100% artistic, original, and avant-garde work that challenges tattoo artists.
Stitched-looking tattoos: designs that will surprise you
Within this growing trend, there are the most iconic and outstanding designs. At Roll and Feel, we'll show you the most original ones.
Embroidered hummingbird tattoo
This bird is known for representing the vital energy and strength we all possess. While this bird carries many meanings, joy, beauty, and love best explain its purpose.
Embroidered flower tattoos
They come in various forms and are undoubtedly some of the most beautiful designs that the skin can bear. They can cover a broad spectrum of symbols, but all share a common denominator: their beauty. 
Lotus flower: Alongside roses, it's one of the flowers with the most symbolic significance. It speaks of spirituality, perfection, and utmost purity. It can grow in unexpected places, and both Hindus and Buddhists venerate this flower for its immense ability to shine above all else, even in the deepest darkness.
Fleur-de-lis: Associated with the French monarchy, it represents loyalty and freedom.
Embroidered heart tattoo
The heart is the quintessential vital organ. It's common to see this type of tattoo on those who have undergone surgery and successfully overcome a related illness. It is associated with love and the purest feelings. 
Cross-stitch embroidered tattoos
Cross-stitch embroidered tattoos consist of tiny x marks, all in different colors. They are original and somewhat complex. What sets them apart from traditional tattoos is the different effect they provide because they lack a dark outline. Instead, they are a profusion of color, created with small lines that give the drawing an appearance as if it were sewn directly into the skin.
What do you think? Have you found your next tattoo?