GOOGLE PAY VS. APPLE PAY: PROS AND CONS OF EACH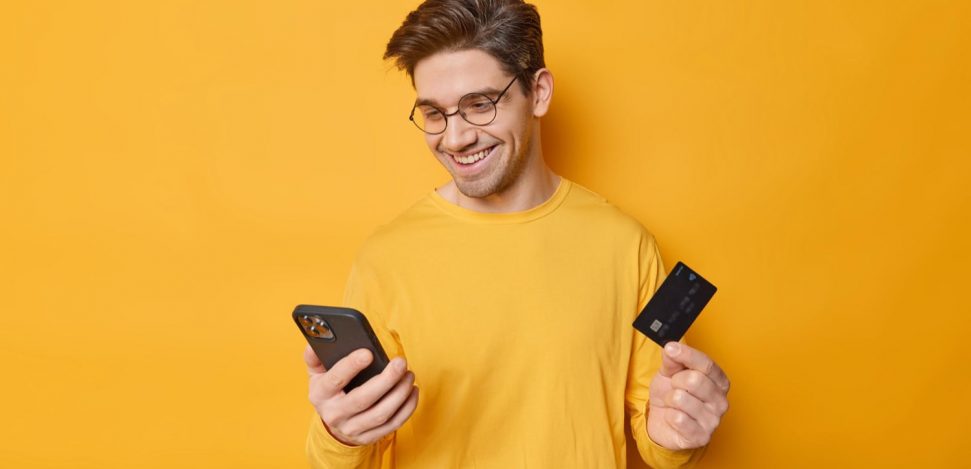 There is nothing more convenient than being able to pay at different online and physical establishments with a digital wallet such as Apple Pay, Google Pay or Samsung Pay. But if you had to pick one of them all, which one would you choose? If we recently talked about air tags and how useful they are nowadays, today we want to discuss Google Pay and Apple Pay, which one will be better for you? 😉
Apple Pay
Apple Pay replaces your physical cards and cash with an easier, safer and more private way to pay, whether you're in an online shop or sending money to friends and family.
It adds that the service is easy to set up: just add your credit or debit card to the Wallet app. It can then be used on devices such as the iPhone, Apple Watch, Mac and iPad, whether it's to pay for a coffee in a shop or services such as Apple Music, Spotify or Apple TV. 
Security
The company refers that a specific device number and a unique transaction code are used when people make a purchase using Apple Pay. Likewise, when the brand's platform is used as a payment method, it doesn't store transaction data that can identify the user. However, you do need to confirm your movements with Face ID, Touch ID or the code when making purchases with an iPhone, Apple Watch, Mac or iPad.
Availability
The Californian firm indicates that Apple Pay is accepted in more than 85 percent of retail shops in the United States. Users can be almost certain that if the store allows contactless payments, from vending machines to public transport stations, it's almost a given that they will be able to pay with their mobile phone.
More specifically, Apple has set up a page where you can see the different territories in which its payment method is active! In America, countries such as Canada, Mexico, Colombia and Brazil stand out.
Google Pay
"Google Pay is the fast and easy way to pay and manage your money," explains Google about its service, which was initially launched in September 2011. It adds that it's possible to manage one's account both on the website and in the service's app (iOS and Android).
Another of its interesting features, in addition to paying in apps and websites quickly, is the possibility of sending money to a friend or starting a group in order to split expenses, whether for a meal or rent! 😉
The Google Pay interface also lets you see where the most recent transactions have been made and find previous purchases, loyalty cards, offers and online orders, among other alternatives.
Transparency
Google Pay says they will never sell your personal information to third parties or share your transaction history with any other Google services to target ads.
Control
Google Pay has easy-to-use tools that give you control, so you can choose the privacy settings that are right for you.
Security
Google Pay keeps both your money and private information safe with built-in authentication, transaction encryption, and fraud protection.
Finally, Google Pay sends a virtual account number to the merchant instead of the actual card number and requires you to unlock your device with a personal PIN, pattern or fingerprint before pressing the screen to pay.
Availability
People will be able to use Google Pay in virtually any location that allows contactless payments, as well as in vending machines and on public transport.
However, the firm warns that some of its functions are only available in certain countries and regions, as well as on certain devices. For example, the United States, India and Singapore are the countries where you can send money to friends and family, while Australia, Canada, Japan and the United Kingdom are the ones where you can pay for train and bus journeys using Google Pay.
Google Pay vs Apple Pay: So which one to choose?
Apple Pay
It makes perfect sense for users who use both mobile devices and the Apple brand's services and apps, as it can become the most intuitive system they can have for making purchases in all kinds of establishments and places, including those owned by the Californian company.
Like other home platforms, Apple Pay retains the ease of use, so people will be buying what they want in the shortest possible time. In terms of availability, the number of territories and countries where this solution can be found is surprising.
Google Pay
Android users can make use of this digital wallet with the seal of the popular firm. The different options with which the user knows or is aware of how much he or she's spending online and in all kinds of shops, as well as the alternatives for sending money, are surprising.
What is true is that the platform isn't yet widely available, or that not all countries (where it is active) have all its options available for the purpose of observing it in a comprehensive manner. 
So what is your bet? Who would be the winner between Google Pay vs. Apple pay for you