HOW TO DISINFECT A PIERCING? TIPS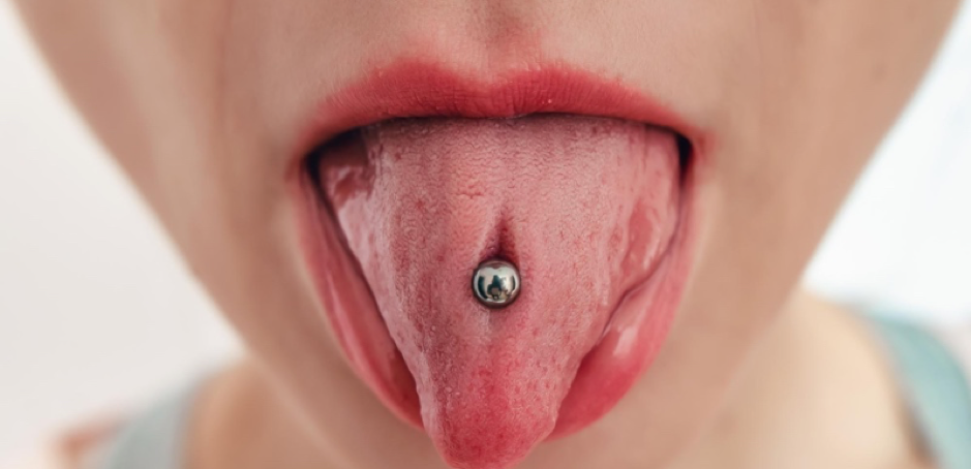 There isn't a universal cleaning solution or aftercare routine that universally suits everyone and every situation. Diverse individuals and lifestyles necessitate distinct aftercare approaches. Location matters significantly, and what's effective for someone residing in Philadelphia may not be suitable elsewhere. 
Disparities in air and water quality, dietary habits, and climate can exert a substantial influence on the healing process. Your choice of aftercare products and cleansing methods constitutes just one facet of a larger context.
Discovering what works best for you is crucial! Let's see how to disinfect a piercing brand new!
How to disinfect a piercing? Basic Care
New piercings typically require cleaning twice daily. (The frequency may also depend on your skin type, daily activities, environment, and the specific body piercing you're healing.) This cleaning routine should be maintained throughout the entire healing period. 
It's important not to overdo the cleaning process!!! Excessive cleaning with an excessively strong cleaning solution or using multiple types of cleaning solutions can lead to irritation in your piercing. If the recommended frequency is twice a day, it's not advisable to assume that cleaning it ten times a day would be better – because it isn't.
During the healing process, piercings naturally release lymph, blood, blood plasma, and dead cells. The purpose of cleaning your piercing is to remove this discharge, along with any accumulated dirt or bacteria, from your daily activities. The products you apply to your piercing don't facilitate the healing process; they simply maintain cleanliness while your body works on the healing itself.  
It's important not to view your cleaning solution as a form of medication because it isn't. Saltwater and/or saline solutions should be used for rinsing your piercing, but it's the act of flushing out the wound that aids in healing, not the saline solution itself. Similarly, soap should be used like any other soap: lather gently around your piercing and rinse thoroughly.
Best methods to disinfect a piercing
Warm Saltwater Soaks
The most effective practice for caring for your new piercing involves maintaining a consistent routine of saltwater soaks. These soaks serve several essential purposes, including flushing the piercing, assisting in the removal of discharge, promoting blood circulation, and alleviating irritations. We strongly recommend soaking your piercing at least twice daily, and more frequently if you encounter challenges in the healing process.
To create a soaking solution, combine sea salt with distilled water. It's crucial to use pure sea salt (non-iodized) rather than table salt, which contains additional chemicals that can be potentially irritating to your piercing, as well as dextrose (sugar), which can lead to yeast infections. 
When purchasing salt, carefully read the label; it should contain only salt (sodium chloride) and possibly an anti-caking agent (such as calcium phosphate, calcium silicate, or prussiate of soda). Avoid using Epsom salts, as they are a completely different chemical compound. Ensuring the correct salt-to-water ratio is essential, as a solution that is too strong or too weak can potentially harm your piercing.
Preparing a gallon of the solution and storing it in the refrigerator can make the process more convenient. Cold soaks can provide soothing relief during the initial days, and as needed, you can warm the saltwater solution for a warm soak.
Sterile Saline Sprays
Sterile saline solutions offer a convenient and portable option for cleaning your piercing. While rinsing with saline solution may not stimulate increased blood flow to the area in the same way a warm soak does, it serves as a quick cleaning solution when you're at work, on the go, or in situations where soaking isn't feasible. 
Well-known brands in this category include H2Ocean, Steri-Wash, NeilMed saline solution, and Simply SalineTM Wound Wash. It's important to note that saline products intended for contact lenses or ear and nasal irrigation may contain additives unsuitable for healing piercings. Instead, look for saline solutions specifically formulated for wound care in the first aid aisle of your local drugstore.
To use these sprays, generously apply the solution to completely saturate the piercing. There's no need to rotate your jewelry, and sterile saline solution doesn't require rinsing off. 
Avoid the practice of merely dipping cotton balls or swabs into a saline solution and applying it to the skin; effective cleaning involves irrigating the piercing!
Gentle Liquid Cleanser
While sea salt soaks and saline rinses are the recommended aftercare methods for most piercings clean, a mild liquid soap can effectively eliminate residues such as sweat, dirt, skin oils, makeup, cigarette smoke, and natural discharge that may occasionally persist after a saltwater soak or saline rinse.
Opt for natural, fragrance-free, and dye-free soap, and steer clear of harsh antibacterial soaps, especially those containing triclosan. Keep in mind that the primary effectiveness in removing bacteria comes from the action of washing, rather than the soap itself. Additionally, ensure you use a liquid soap, as bar soaps can accumulate dirt and bacteria that might be reintroduced to your piercing.
Wash your hands, then apply a small amount of the soap to your fingers and gently lather the piercing and the surrounding skin. Ensure a thorough cleaning of the piercing and jewelry, taking care to delicately remove any discharge from the jewelry. 
Afterward, rinse thoroughly. There's no need to rotate the jewelry while cleaning. If you find that using soap is too harsh and causes dryness, redness, or irritation around the piercing, return to saltwater soaks or saline rinses as your preferred method.
Avoid Using:
Rubbing Alcohol or Hydrogen Peroxide
Both of these substances are too harsh for prolonged use. Alcohol can lead to skin irritation and dryness, while hydrogen peroxide can harm healthy skin around the piercing, potentially slowing down the healing time. Witch hazel solutions containing alcohol should also be steered clear of.
Antibiotic Ointments
This category encompasses products like Neosporin, bacitracin, or triple antibiotic ointments. They are not intended for use beyond two weeks, making them ineffective for healing piercings. Moreover, they contain petroleum jelly, which creates an ideal warm and moist environment for bacteria to thrive. 
This can also hinder the proper irrigation of the piercing with soap and other cleaning solutions. These ointments are designed for cuts and scrapes, not for the extended healing of piercings.
Ear Piercing Solutions with Benzalkonium chloride
These options can potentially irritate and hinder the healing process. Additionally, products like Bactine have a very short shelf life once opened, so if you happen to have an unused bottle in your medicine cabinet, it's best to discard it and opt for a saline solution or a gentle soap instead.
Q-tips or Cotton Balls
When cleaning a piercing, the most crucial aspect is soaking and/or irrigating the piercing. Applying saline solution to your piercing using Q-tips or cotton balls offers minimal benefit. 
Moreover, using these materials can introduce cotton fibers that may become trapped around your piercing, leading to irritation. Stick with soaking or rinsing instead!!!