HOW TO GO FASTER ON A SKATEBOARD? PRO TRICKS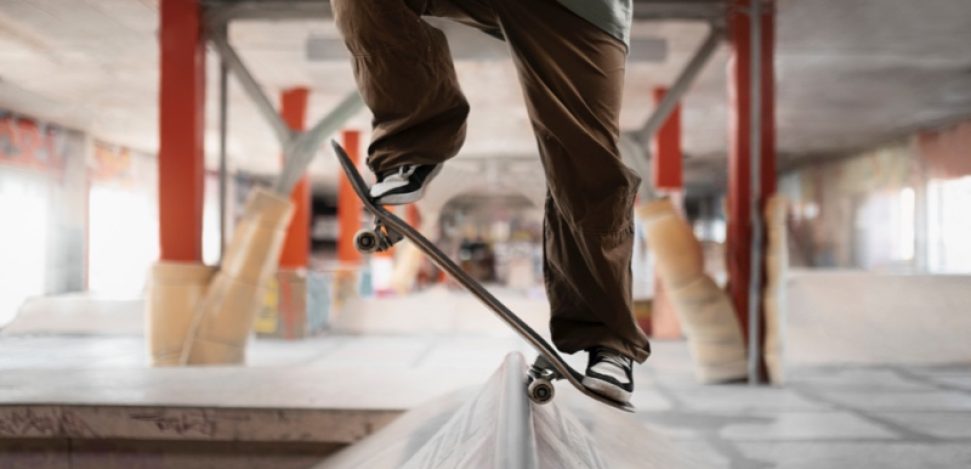 It's a fundamental reality recognized by anyone who has ever set foot on a skateboard: the feeling of exhilaration that comes with speed!
The rush of the surroundings blending into a high-energy spectacle creates an undeniable thrill. Whether executing daring tricks, gliding through urban streets, or descending into a vertical ramp, the ideal momentum has the power to elevate an enjoyable ride to an extraordinary one.
But how does one capture this sought-after speed? The answer lies not only in the skateboard itself, a reliable companion, but also in the rider. Your technique, strength, and precision significantly contribute to your velocity.
There is no universal formula for discovering the perfect combination of factors to enhance your speed. It's a fusion of artistic expression and scientific principles, an intricate process that necessitates experimentation, learning from mistakes, and personal intuition.
Nevertheless, armed with these suggestions, you possess the knowledge to enhance your skateboarding experience!
Best Tips to go faster on a skateboard
Make Wise Choices When Selecting Your Wheels
The foundation of your ride's speed lies in the wheels you choose. If you desire a faster skateboarding experience, opt for wheels with a larger diameter. Larger wheels cover more ground with each rotation.
Additionally, it's crucial to consider wheel hardness. Softer wheels (ranging from 78A to 87A) offer better grip on the ground, making them ideal for cruising. Conversely, harder wheels (ranging from 88A to 101A or higher) roll faster on smooth surfaces.
Rotate Your Wheels Regularly
Skateboard wheels tend to wear unevenly due to variations in weight distribution and directional forces.
To address this, make it a habit to rotate your wheels regularly, similar to how you would rotate the tires on a car. Swap the front and back wheels and flip them so that the outer edge faces inward.
This practice not only prolongs the lifespan of your wheels but also ensures a smoother and faster ride.
Loosen the Axle Nuts
Have you recently checked the tightness of your axle nuts? Over-tighten axle nuts can impede wheel rotation, resulting in a slower skateboard.
Make adjustments until the nuts are just loose enough to allow the wheels to spin freely without any wobbling. This minor adjustment can have a significant impact on your speed.
Choosing the Right Bearings
Bearings play a crucial role in determining your speed. These small circular components reside inside your wheels and enable them to spin.
Their quality is often assessed using the ABEC scale, which ranges from ABEC 1 (less precise and slower) to ABEC 9 (highly precise and faster).
Many skateboarders opt for high-quality ceramic bearings due to their low friction and ability to achieve high speeds.
Maintaining Your Bearings
Similar to wheels, bearings also accumulate dirt and debris over time, impeding their efficiency. To clean them, detach them from the wheels, remove any excess dirt, and soak them in a solvent like isopropyl alcohol.
After a thorough soaking, ensure they are completely dry before applying skateboard bearing lubricant. Regularly cleaning and lubricating your bearings reduces friction and enhances your speed.
Balancing Your Trucks
When it comes to trucks, achieving the right balance is crucial. Looser trucks allow for agile steering, while tighter trucks provide stability, particularly during downhill rides where speed is crucial.
Experiment with different levels of tightness to find the optimal setting that maintains a steady and fast ride without compromising maneuverability.
Steps to Push Faster on a Skateboard
Step 1: Initiating Forward Motion
Begin by placing your front foot towards the front of the skateboard deck.
Ensure that your body's weight is centered over your front foot.
Using your back foot, forcefully kick forward with an extended reach.
Keep your knees bent and point your toes downward.
As you kick, land on your toes before your front wheels make contact with the ground.
Swiftly bring your back foot off the ground with maximum force, surpassing the two rear wheels.
At the same time, slide your front hand backward and your back hand forward in a coordinated motion.
The speed of your skateboard is influenced by the strength and duration of your push-off. Your back foot is responsible for generating the necessary speed while also controlling the motion as you propel yourself off the ground.
The movement of your feet plays a vital role in accelerating your skateboard. The greater the force and push you exert, the faster your speed will be.
Once you have mastered the technique of pushing with more power and speed, it's crucial to synchronize your upper body movements while riding on the skateboard to maintain balance and momentum.
Step 2: Pumping for Increased Speed
When riding on curved surfaces, such as ramps or bowls, pumping is a technique that can be employed to enhance speed.
Pumping on a skateboard is akin to pumping on a swing. To achieve greater height on a swing, you raise your legs and then bring them down when you reach the peak of the swing.
Begin by bending your knees.
Shift your upper body forward and downward as you approach the flatter section of the curved surface.
As you transition, extend your legs and rise.
This posture will enable you to achieve top speed.
The higher your speed, the greater your ability to soar above the edge of the ramp.
There are additional methods to enhance the speed of your skateboard apart from mastering proper pushing and pumping techniques. The condition of your equipment also plays a significant role.
Specifically, as we said before, the wheels of your skateboard have a considerable impact on its speed. It's advisable to consider upgrading your wheels, taking into account both size and quality as crucial factors.
While smaller wheels offer easier acceleration and quicker initial speed, larger wheels have the potential to achieve maximum velocity. They not only excel in cruising but also provide extended roll and enhanced momentum.
Opting for skateboard wheels crafted from premium urethane material can contribute to faster rolling speeds and increased durability. Additionally, selecting larger, harder, and high quality wheels can also boost the overall speed of your skateboard.