WHAT IS JETSURF BOARD, AND WHY IS IT FASHIONABLE?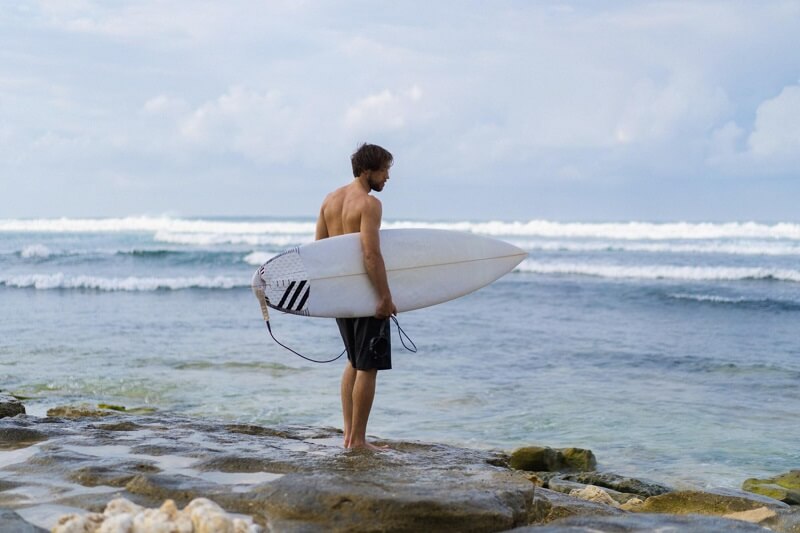 We recently talked about flyboarding, a unique experience. But, do you know what Jetsurfing is? Every day we have more news in the world of sport that leaves us with our mouths open. We tell you all about it!
JetSurfing revolutionizes water sports!
The JetSurf is an innovative product from Motosurf Nation that has come to revolutionize the world of water sports. It is a combination of a surfboard and a jet ski, with a river jet engine and smaller size.
The JetSurf board's engine is similar to that of the traditional "wave runners", popular in different cities such as Miami or Cancun. However, this one has the singularity of being smaller, with an average weight of 18 kilograms, providing a better performance on the water.
This new world trend has several configurations that make it useful for both beginners and experts in this sport. Its two-stroke 100 cubic centimeters engine gives it a top speed of almost 60 km/h.
In addition, it allows to perform aerial acrobatics as in kitesurfing, but with a much lower energy demand for surfing.
These boards can be used on most beaches or lakes in the world, because they are made of carbon fiber and designed with technology similar to the top categories of Formula 1 and MotoGP.
Philipp Wolf, the company's spokesman and also president of the International Federation of Surfing Motorise, (FIDSM), explained that the JetSurf eliminates all the complications of surfing and allows riding the waves without having to propel the body and the board, for obvious reasons, this can not be used in traditional surfing competitions.
However, the Federation has been organizing with the MotosurfGP World Cup since 2013 in countries such as Croatia, Mexico and Slovakia, where true figures in this discipline have appeared.
A practical invention, but not suitable for everyone
Although it could be said that this board has a design with quite dynamic characteristics, as in other water sports, the legs of the person who rides it must support all the weight of the body.
The fact that it can reach such an important speed in extreme conditions either flying through the air or even in the presence of strong waves, this activity becomes a discipline that isn't recommended for people who aren't in good physical condition.
However, the potential of this product can be equally exploited for recreational purposes in calm waters of rivers and lakes, with the simple objective of traveling long distances.