MIRAGE ASSASSIN'S CREED RELEASE DATE [2023]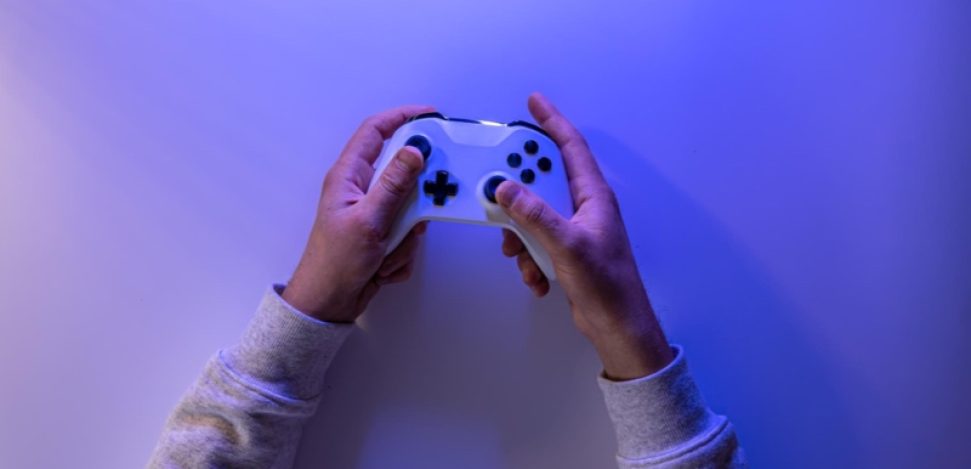 Prepare yourselves, assassins, as a new chapter in the Assassin's Creed series is approaching. The rumors and leaks circulating have proven to be true, and the next installment in the franchise has been officially announced as Assassin's Creed Mirage. This renowned series has undergone significant transformations in recent releases, generating a great deal of anticipation for how the upcoming game will once again revolutionize the experience. While the details are yet to be unveiled, there may be hidden secrets that hold the key to some answers!
With regards to the plot, gameplay changes, and more, here is everything we currently know about Assassin's Creed Mirage—an upcoming PS5 game that has captured our attention!
Assassin's Creed Mirage
Release date
Assassin's Creed Mirage is set to stealthily make its debut on October 12, 2023, when it will be available for purchase on store shelves.
Platforms
Assassin's Creed Mirage will continue to be accessible as a cross-generational release, allowing players to enjoy the game on multiple platforms. It will be available for PlayStation 4, PlayStation 5, Xbox One, Xbox Series X/S, and PC.
Trailers
The debut trailer for Assassin's Creed Mirage primarily consists of CGI footage, which is a common approach for the franchise. However, despite the absence of actual gameplay, the trailer provides several intriguing details and hints.
One significant revelation, unless one has been following leaks, is that Basim, a character from Assassin's Creed Valhalla, will be the protagonist of this new installment. The trailer opens with Basim seemingly being initiated into the Assassin Brotherhood through a ritual. The setting shifts to a vibrant market in the newly introduced location of Baghdad.
Basim navigates through the market, skillfully pickpocketing a merchant but is eventually noticed and forced to flee. He engages in impressive parkour, knocking over stands to hinder the pursuing guards. However, being a younger and less experienced Basim, he is unable to escape. Just as he is about to be captured or killed, an assassin appears and eliminates the guards, extending her hand to Basim. This marks his induction into the Brotherhood and the beginning of his assassin training.
The trailer showcases Basim engaging in sparring sessions with fellow assassins within a partially constructed castle, utilizing it to refine his parkour abilities.Returning to the ritual, Basim silently removes his left ring finger with a red hot knife, symbolizing the traditional sacrifice made by assassins of the past.
A sweeping city shot showcases the breathtaking vista as Basim releases an eagle to soar from his arm. A man, presumably a target, walks through a street surrounded by beggars, while the principles of the Assassin Order echo in the background. Among the beggars, Basim disguises himself, taking the guards by surprise and dispatching them effortlessly. When the target becomes aware of the situation and sends more guards after him, Basim employs a red smoke bomb to create a diversion, enabling him to eliminate the guards with his sword and dagger.
As another group pursues him, a chase ensues into an alley where Basim triggers a deadly poison gas trap. Basim and his eagle continue tracking the target without fleeing, even as a guard employs explosive bombs in an attempt to halt them. Basim catches up to his target, confiscates his golden mask, and finishes him off using his hidden blade.
The trailer concludes with a scene reminiscent of the early Assassin's Creed games, where Basim uses a feather to collect some blood from the slain target as evidence of his kill.
Outside the trailer, it was revealed during Ubisoft Forward that the female narrator and the assassin who recruits Basim is his mentor named Roshan. Roshan is a 50-year-old Persian who escaped slavery before joining the Brotherhood. Since the game is set 20 years prior to Basim's appearance in Valhalla, it's apparent that Basim, at the very least, survives whatever events unfold in the main plot of Assassin's Creed Mirage.
A significant departure for Assassin's Creed Mirage is that it will be the first mainline entry to exclude any modern-day story elements entirely. This decision aligns with the game's reported origins as a DLC expansion for Valhalla, which eventually transformed into a standalone title. The entire game is set around 850 AD.
Gameplay
Assassin's Creed Mirage, being based on a DLC, distinguishes itself as a more focused and somewhat linear experience in comparison to the massive open-world RPGs of the previous three games. The entire game is expected to have a duration of approximately 15 to 20 hours, as mentioned by executive producer Marc-Alexis Cote in an interview with IGN. Cote explained that the project was conceived and developed to commemorate the 15th anniversary of the franchise, aiming to pay tribute to the original game by placing greater emphasis on stealth, close-quarter combat, parkour, and a denser city reminiscent of the series' Middle Eastern roots, with Baghdad as the central location.
The city of Baghdad in the game will be divided into four districts, while the Assassin's headquarters, known as The Alamut, will be situated in a smaller area outside the city.
With a return to a more classic style of gameplay, Assassin's Creed Mirage places heavy emphasis on stealth and parkour. Both systems have reportedly been significantly improved compared to previous iterations, thanks to the utilization of the new engine introduced in Valhalla. Players will have the freedom to choose the order in which they assassinate their targets. There will be multiple approaches available for stalking targets, including bribing guards, direct confrontation, or silent infiltration.
Some mechanics, such as gender options and dialogue choices, have been removed from Assassin's Creed Mirage. However, features like Eagle Vision and the ability to control an eagle for scouting, as seen in Assassin's Creed Origins and Odyssey, will make a return.
In terms of weaponry, the iconic hidden blade will be featured, alongside tools like smoke bombs and throwing knives. Basim, the protagonist, will also have the ability to dual-wield weapons such as a saber and dagger, enabling him to execute devastatingly brutal attacks.
A new ability introduced in the game is called Assassin's Focus, which allows players to mark and assassinate multiple targets seamlessly.
For traversal, camel riding has been showcased, but the new parkour mechanics take the spotlight. Climbing, leaping, and swinging are all present, with the addition of a new Pole Vault move designed to cover large gaps, a feature not seen before in the series!
Preorder
You can secure your copy of Assassin's Creed Mirage in advance by preordering one of the three available editions of the game, as it's set to release in October. The options include the Standard Edition, Deluxe Edition, and Collector's Case, priced at $50, $60, and $150, respectively. Here are the contents of each edition:
Standard Edition:
A copy of Assassin's Creed Mirage
Deluxe Edition:
A copy of Assassin's Creed Mirage
Deluxe Pack (featuring Prince of Persia-inspired outfit, eagle, mount, and weapon skins)
Digital Artbook
Soundtrack
Collector's Case:
Assassin's Creed Mirage Deluxe Edition
Selected Game Soundtrack on CD
Exclusive Steelbook (final design to be chosen by fans)
32cm Basim figure
Baghdad map
Mini Artbook
Basim's Brooch
Downloadable Content
Deluxe Pack (in-game Basim outfit, eagle, mount, and weapon skins inspired by Prince of Persia)
Digital Artbook
Digital Soundtrack