PORTRAIT TATTOO IDEAS THAT WILL BLOW YOUR MIND!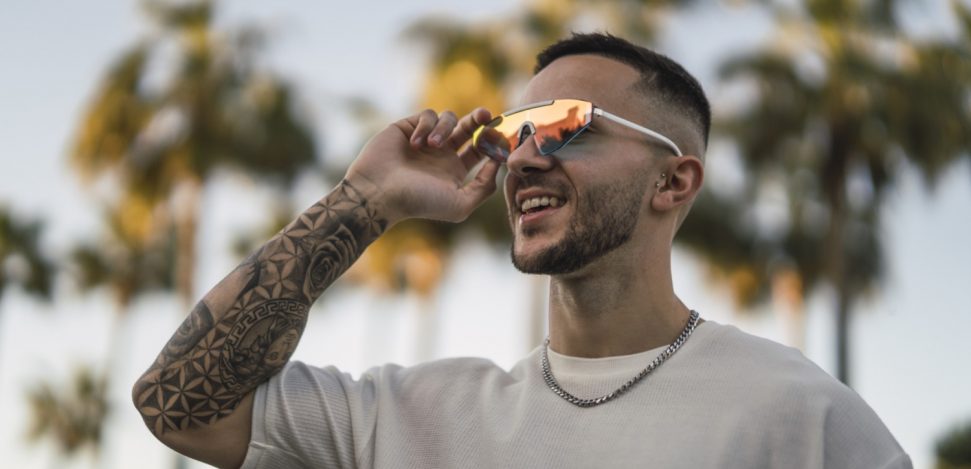 Realistic tattoos are a tattoo style that doesn't have a specific history compared to others, this type of tattoo indicates the idea of the tattoo artist that is to emulate an image already created in a way that looks real. One example of realistic tattoos is portrait tattoos, so if you want to know the best ideas of these types, keep reading!
Method and process of Portrait Tattoos
The interesting thing about realism is the process that is usually used during its development. When an artist wishes to apply this style he must work on a photographic image, this will give him the basis to reproduce it on the skin, the result depends on the quality of the photograph, of course!
In the same way, when the artist manages to copy the image on the skin, it's called a portrait, this term isn't applied only to faces but also to objects! You can also mix two photographs (one on top of the other), creating a tattoo called photo composition or double exposure.
To make a tattoo, what you must do first is wash and wax the area where you are going to tattoo, continuing with the tracing of the image, which consists of a review of the lines of the image on the hectograph paper; to make the shadows it's done with broken lines that help to identify where they go and the size they are.
Secrets of Portrait Tattoos
It requires many hours of work, despite being slow, the result is incredible.
The color in this style gives more life to the tattoo.
To obtain a good result, the image must have a good quality, because when tattooing details are lost, the details of the image are proportional to the final result of the tattoo.
The realistic and portrait tattoo retracts life as it's nature. 
The Best Portrait Tattoos!
Tokyo "La Casa de Papel"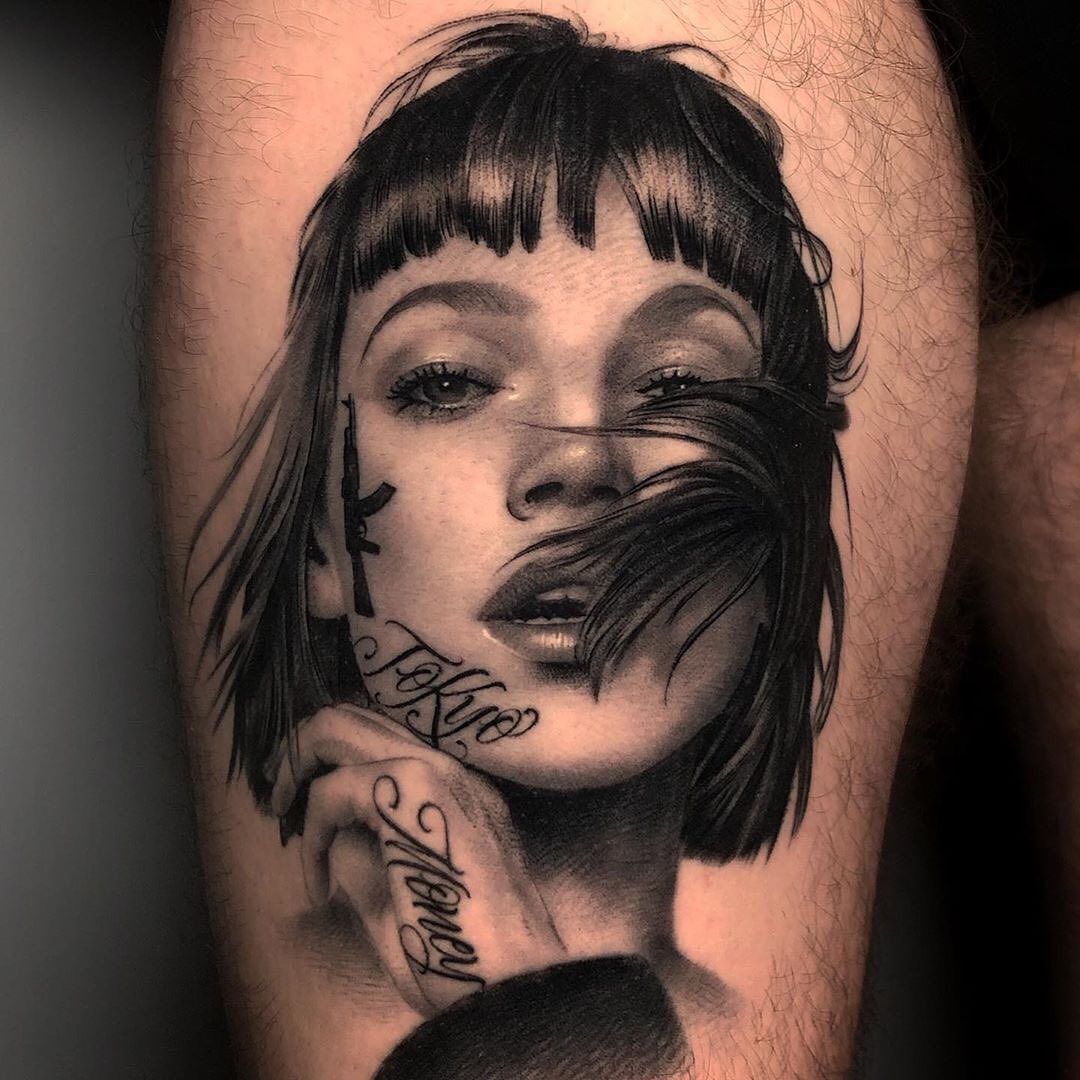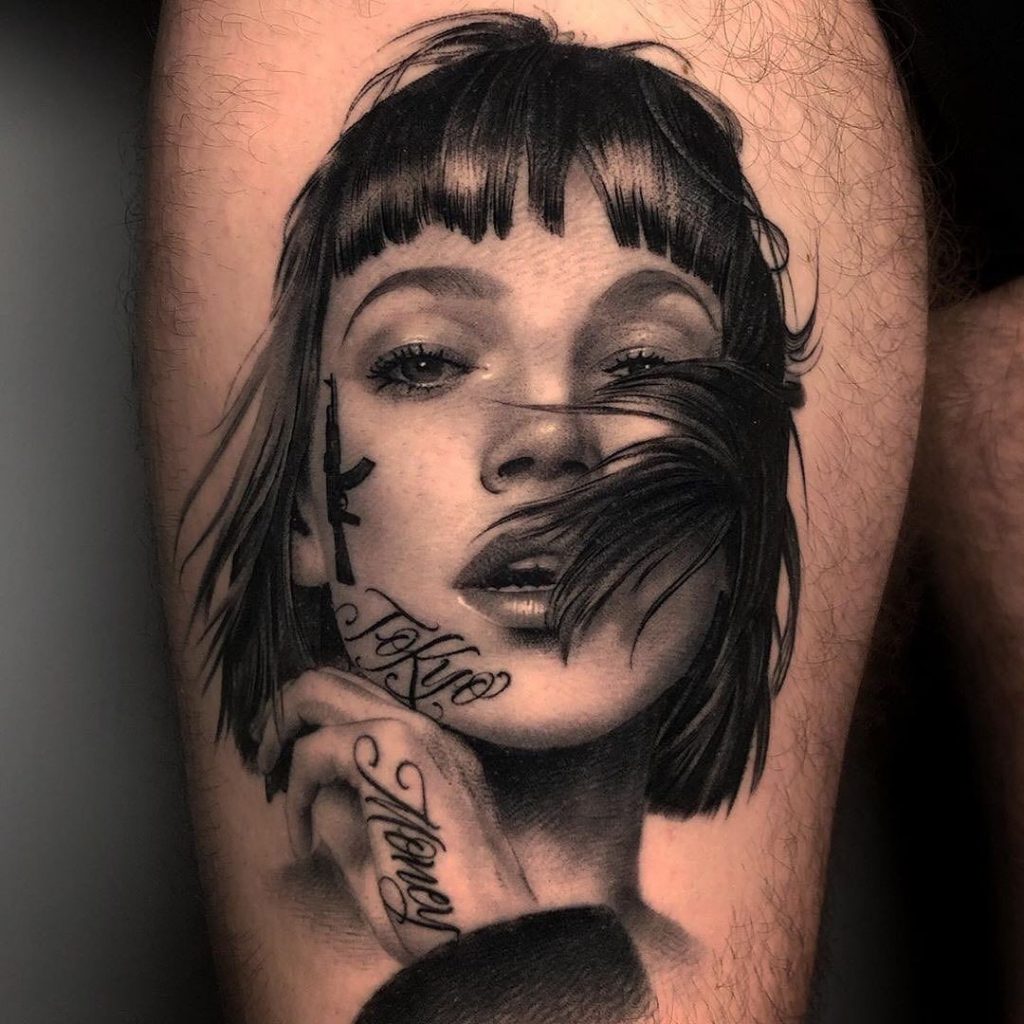 Font: Pinterest https://bit.ly/33mnQQQ 
And who doesn't know this Spanish actress? Who doesn't adore her? Úrsula Corberó is one of the actresses of the Spanish series "La Casa de Papel", or Money Heist like is known in English, which has become more famous all over the world. This portrait has something special, it's amazing and it reflects everything that is her, right?
Inal Bersekov
Perhaps you don't know the name yet, but you have probably already seen his tattoos somewhere on the internet or followed discussions in which various "experts" philosophize about whether the young artist's work is really real or whether it was created on the PC. We are talking about Inal Bersekov!
His tattoos don't look real, do they?
Colorful Portrait
  Font: Pinterest
https://bit.ly/3F0oph9
And if we talked about the fact that the color in the portraits was spectacular, here we have a good example. Our head explodes every time we see these tattoo designs! It's a very good idea if you want to
remember your pet forever
! Here we have another example of what color can do in these types of tattoos, amazing!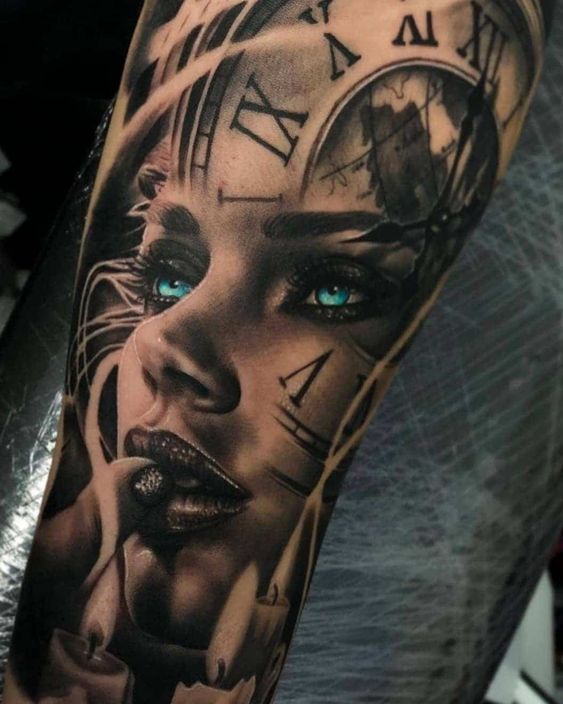 Font: Pinterest https://bit.ly/33kjhqb 
Minimalist portrait tattoo
As we said, portraits tattoos can also be about animals and objects. And this one is spectacular! If you like simplicity and minimalism, this is a good example for you!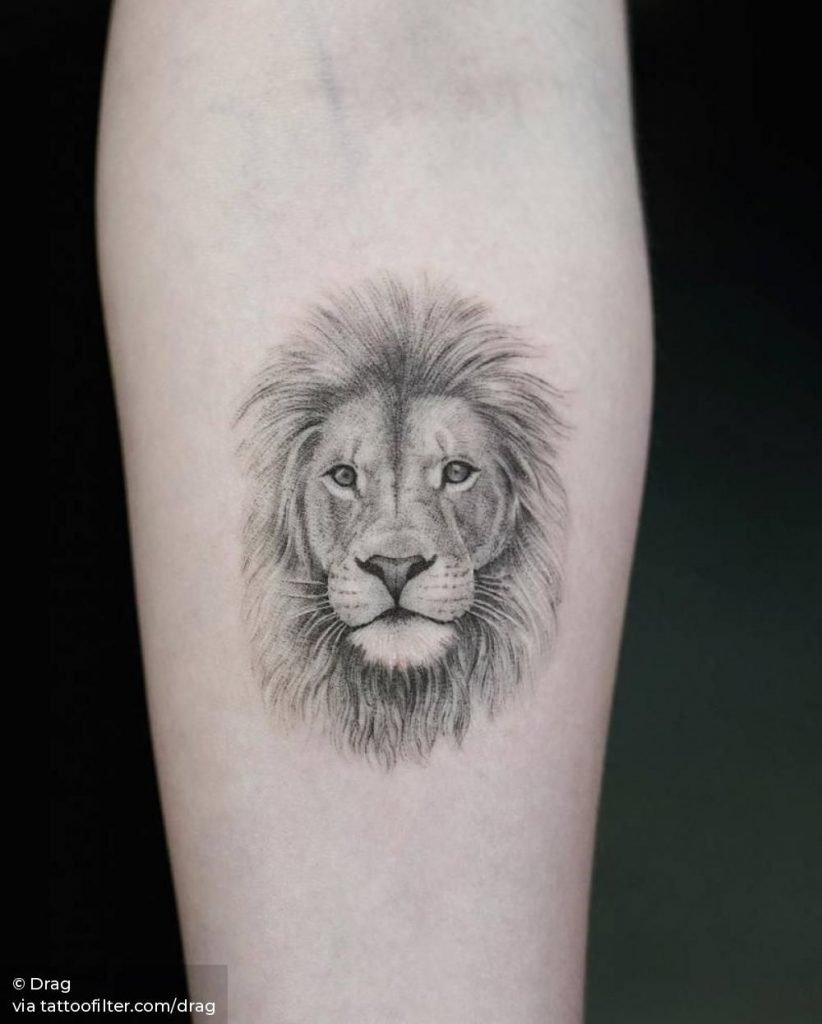 Font: Pinterest https://bit.ly/30w0rvo 
Double Exposure
Before, we talked about this type of realistic tattoo, and the effect it gives is impressive! Right?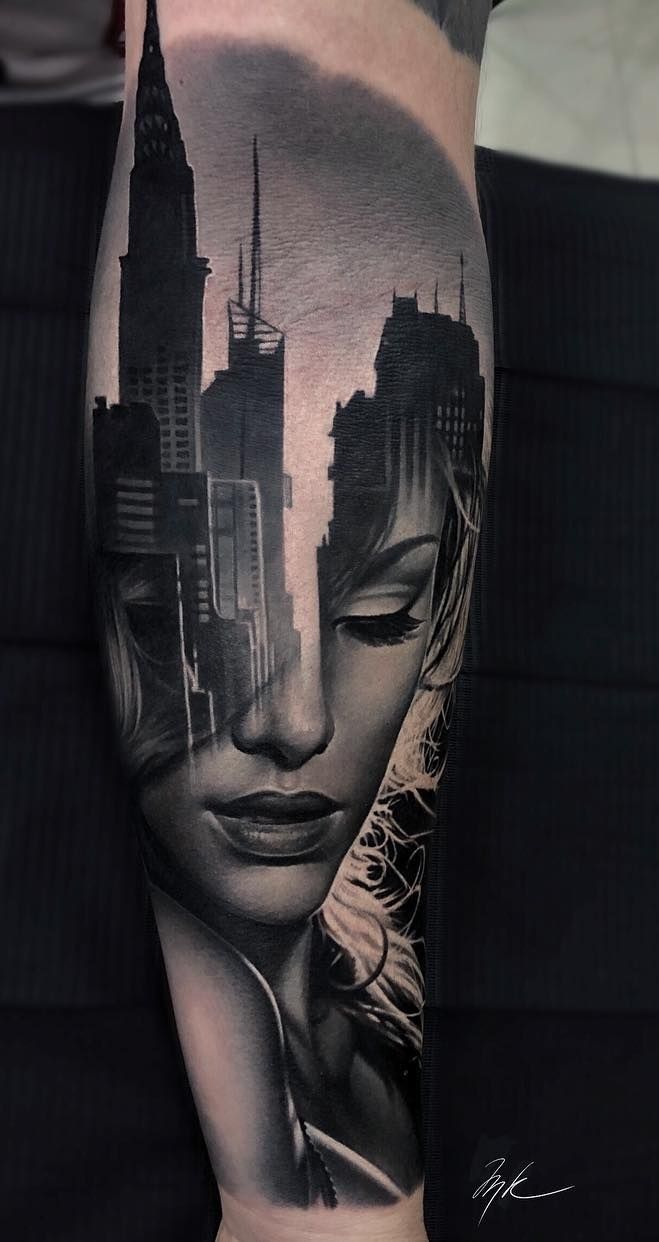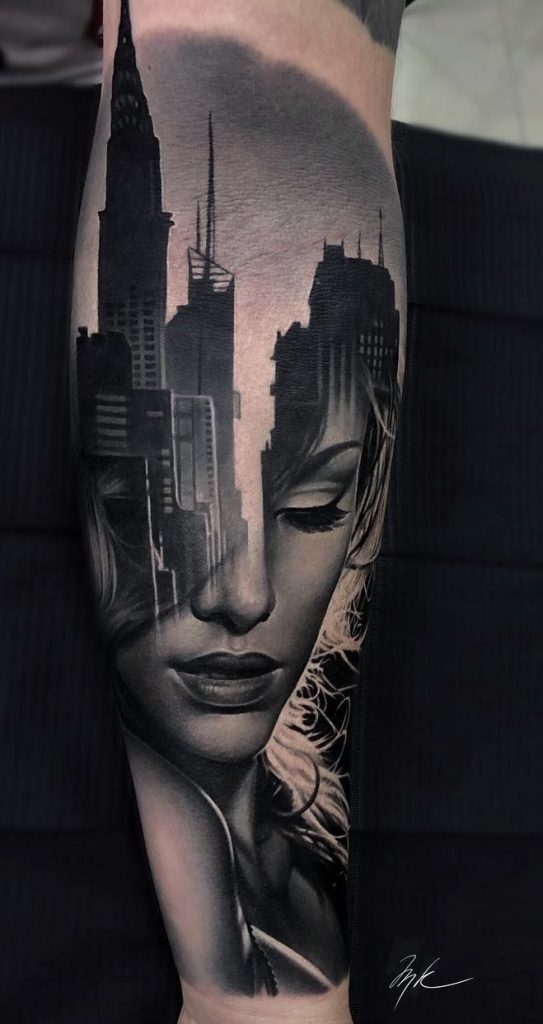 Font: Pinterest https://bit.ly/324d3Ko 
What do you think about them? What kind of portrait would you get tattooed?