TATTOOS IN THE WORKPLACE: ARE STILL AN ISSUE IN 2022?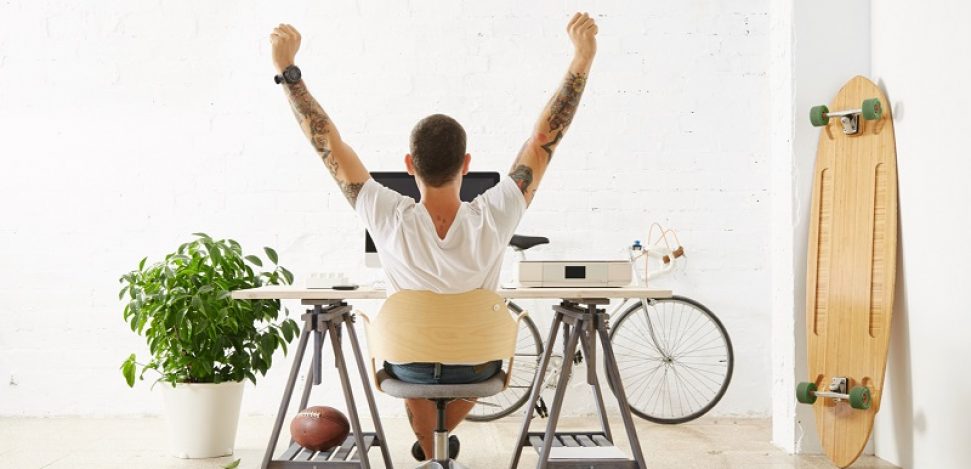 We are living in a moment of change when it comes to selecting profiles. Companies are no longer looking for an "immaculate resume", they are looking for values that match the essence of companies, that is why the selection processes have changed and continue to adapt to what the market demands: professionals who do things "with love", with passion and desire, whose experience, convictions and beliefs prevail over other academic or aesthetic issues. It can even be said that personnel selection is bidirectional since the candidate also selects the company for which he or she wishes to work. But are tattoos still an issue in 2022?
Tattooed skin yes, but not in sight?
"He's the perfect candidate, only those tattoos don't convince me… too showy, too big… maybe it harms us among our clients with the classic image that our company has", this fictitious conversation between two recruiters could be heard in any department of selection, right? 
Today, aesthetics continues to affect the candidate, although social networks and younger generations of talent normalize it, only 12% of Europeans are tattooed, a low percentage if we compare it with the average of millennials who wear ink on the skin. It's the most tattooed generation to date and also the one that has managed to break with the stereotypes that exist around the sector. According to the Pew Research Center, 40% of all millennials have one tattoo at least.
It's true that little by little, these engravings on the skin seem to be taking on a different color among the youngest, who don't see tattoos as something bad or aggressive towards the public. But they aren't the only sector of the population that is fighting to change this way of seeing them, there are other companies, led by people with years of experience, who also want to change the way of seeing tattoos.
However, it's true that there is still a lot of work to be done at a social and work level, as shown by the results of the study carried out by the University of Tampa, in which 86% of the students surveyed with visible tattoos said they believed they would have more difficulty finding a job after graduation. 89% admitted that, when getting a tattoo, the first thought about the impact that tattoos would have on finding work. Despite the fact that wearing tattoos has become normalized, Kristen Foltz, researcher of the study, acknowledged that when it comes to finding work, "the chances of not being selected increase."
So do you think that If there are two candidates who have very similar backgrounds and very similar values, the company is more likely to select the one who doesn't have tattoos or they aren't visible? Unfortunately, yes! 
Tips when looking to get hired with visible tattoos
Research the industry you want to work in
It's important to do some research to find out if tattoos are accepted and at what level. Therefore, you'll be able to know if you have to cover your tattoos with makeup or clothing or allow them to be visible.
Understand the company culture
Do you want to work for a specific company? Research them to find out what kind of culture they have if it's formal, creative, innovative, informal… For example, If they're informal, they'll accept tattoos very easily. Investigate it! 😉
Read the organization's dress code
You have to understand the values ​​and regulations of the company. Currently, organizations have many rules of behavior and dress according to their values, they want to give the right image to the public and they can only do that through the workers. What preferences does the company have? What policies do they have?
Stay true to your values
Staying true to yourself is very important, tattoos are part of you and a professional job shouldn't change your whole person. So, also consider what kind of person you want to be at work and whether it's related to what you're being asked to be. Never forget about yourself!