TIKTOK SINGERS: THE TOP SINGERS WHO GOT FAMOUS FROM TIKTOK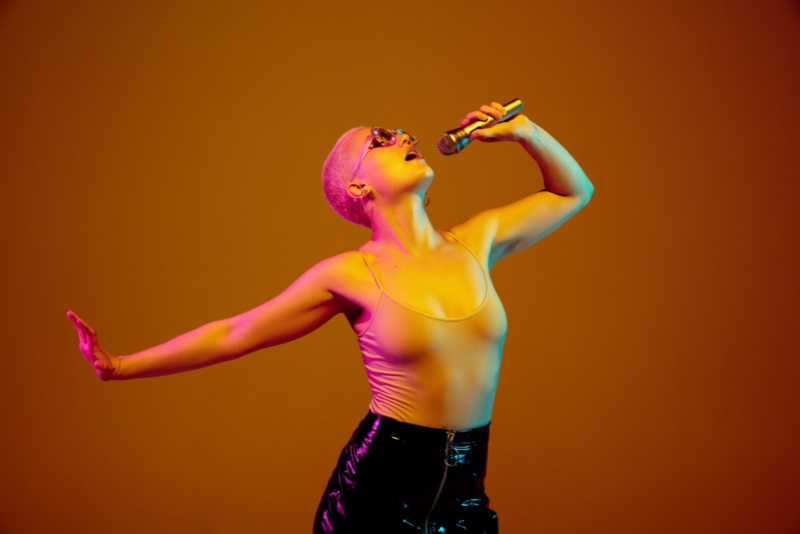 We all have someone around us who doesn't know anything about music and who hums sounds because they are on TikTok. Kid Cudi's Day N Night is a great example, even though it dates back to 2008… However, some hits come directly from the app, and those now are hits!
Top TikTok Singers
1. Gayle
No doubt for the first place, since the song was written on TikTok. But all this was a very successful com' stunt from Atlantic Records who made one of her managers look like a fan on the app… The so-called fan proposes a breakup sound with the alphabet and obviously, it's a hit.
2. Wejdene
The Parisian singer has also broken through on TikTok thanks to a challenge that was created by her fans and has been completed by almost 900,000 users in a few months. This challenge is accompanied by the song Anissa which destroys the French language with the famous "Tu hors de ma vue". There is no doubt that Wejdene (17 years old) is a TikTok artist!
3. Megan Thee Stallion
For the time, it's the numbers that speak for themselves as Megan Thee Stallion was the most listened artist on TikTok in 2020 and 2021. It's the banger Savage that made the American version of Aya Nakamura known. In addition, she had to do a remix with Beyoncé and then release Girls In The Hood (a reference to Boyz in the Hood by Eazy-E). The 27 years old American rapper has her place at the top!
4. Lil Nas X
Montero Lamar Hill, of his real blaze, was already known on TikTok even before making music. Lil Nas X tells his story about his studies, his loneliness, his depression, and his difficulties to find a place to live.
He then decided to make music and since then, it's much better. The 22-year-old rapper even shows how he produced Old Town Road, which is THE hit that will propel him directly to the top of the charts.
5. Olivia Rodrigo
You can tell that Olivia Rodrigo started her career on TikTok considering the clips of her first hit Drivers License were posted by the artist herself six months before the original sound was released in January 2021. Everyone was in lockdown at the time and it was TikTok's moment over the top. The 19-year-old American singer is truly a performer who has exploded thanks to TikTok.
6. Dove Cameron
Dove Cameron, a musician and actress widely recognized for her role in the Disney Channel series "Liv and Maddie," has shifted her focus to her music career. At the age of 26, she is currently using TikTok video to promote her latest single "Boyfriend," which sheds light on same-sex relationships – a topic that is especially important to her, as she publicly came out as bisexual in 2020.
"Boyfriend" has gone viral on TikTok, featuring in almost 500,000 videos and trending uniquely. With 8.5 million followers on TikTok, Dove Cameron actively engages and communicates with her growing fan base through this social media platform.
These artists could have broken through without TikTok, everything is not only due to the social network. However, we have to admit that this platform for young people can help to propel a career and if we have the next Michael Jackson or the next Beyoncé thanks to TikTok, we'll take it. While waiting to discover the next hit, Smoking Paper continues to leave an ear… We keep you informed!