WHY YOU SHOULD VISIT MOUNT RUSHMORE?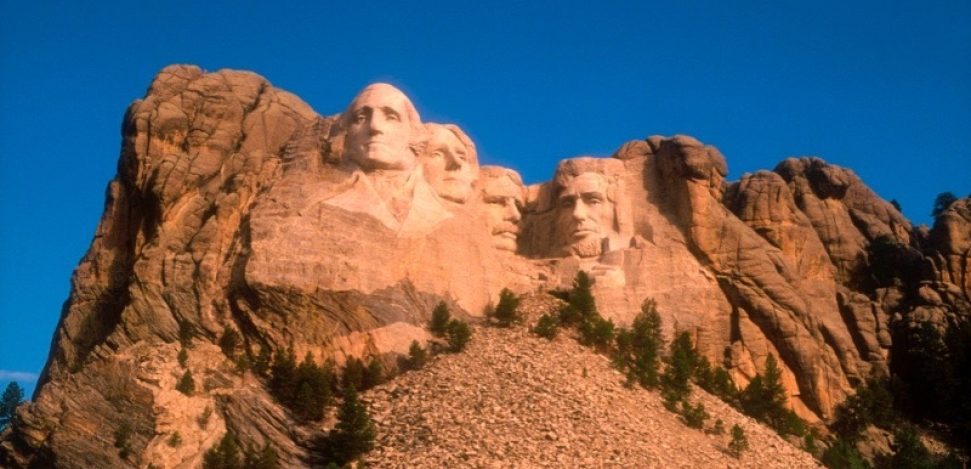 Mount Rushmore was created for the reason of attracting tourists to the Black Hills region (a pretty effective marketing campaign), but it's now such an important part of American culture that everyone should have seen it at least once. We'll explain why you should visit Mount Rushmore!
Reasons to visit Mount Rushmore
To Check South Dakota Off Your List
If you don't go to Mount Rushmore, you'll never go to South Dakota. Which is a shame, because it's great! But because of its Midwestern location, it doesn't seem to have the draw of tourist centers like NYC, LA, or NOLA.
But touring all 50 states seems to be on the wish list of many Americans. Planning a trip to Mount Rushmore National Memorial will allow you to cross one of the "harder to get to" states off the list!
To Spend Time with Family
Mount Rushmore is filled with families! Moms, dads, grandparents, adult sibling couples, or groups of friends who might as well have been brothers!
It's a place you want to share with the people you love. Years from now, people will look back at the pictures and say, "Hey, remember when we used to get a kick out of staring at some old men carved into a mountain?"
There's something very communal about the park!
😍 Do you love road trips? We too! You should do the Alaska Highway Route!
To Feel Patriotic AF
The monument's distinct patriotism could also contribute to this sense of community. Mount Rushmore is such a quintessentially American symbol that it's hard not to get a little sentimental about this country there.
To Inspire Your Passion Project
It's hard not to get excited about your dreams when you see Gutzon Borglum's dreams realized in stone. He achieved his dream with the construction of Mount Rushmore! Here, you'll have creative passion and enthusiasm!
If you enjoy cooking, composing music, running marathons, or volunteering, we hope this of the many reasons to visit Mount Rushmore will invigorate you just as much.
To learn a little American history
The United States presidents on Mount Rushmore George Washington, Thomas Jefferson, Theodore Roosevelt, and Abraham Lincoln, were chosen by Gutzon Borglum for many specific reasons.
Washington, for the fight for independence and the birth of our Republic; Jefferson, for territorial acquisitions and westward expansion; Lincoln, for the permanent union of the states and equality of citizens; and Roosevelt, for America's 20th-century role in world affairs and the rights of the common man. Although construction ended in 1941, it's as if the carvers had envisioned the "Great American Century."
But there is always a flip side.
Understanding the conflict and context of each administration and historical period depicted at Rushmore is another essential element of visiting the monument!
To get the perfect gram
Mount Rushmore looks like a movie scene. Probably because it's a place that is seen in so many movies. That's why taking Instagram photos is so easy because you have such a great ground to work with. That's one of the best reasons to visit Mount Rushmore.
Eating something delicious
The food at Carver's Café on Mount Rushmore is delicious! Go and eat there. It's not like at other tourist attractions, where you pay an exorbitant amount of money for something that tastes like an old shoe.
You'll feel like eating at a friend's house.
Hanging out with the goats!
We think this is one of the best reasons to visit Mount Rushmore… Just watch out for them! 👀
The goats at Mount Rushmore may look friendly, but our theory is that they are highly trained to attack goats hiding some kind of strange Illuminati secret hidden in the mountain!