WHAT IS A CANNABIS SOMMELIER?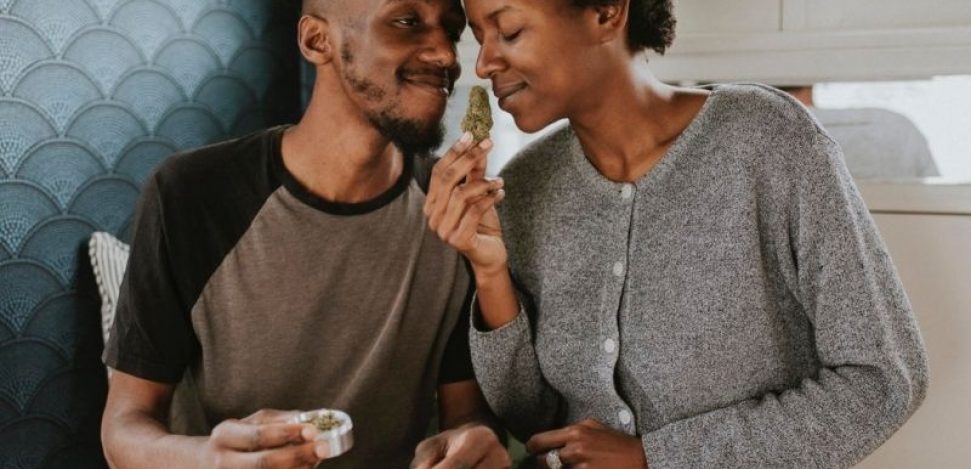 We recently talked about the main differences between CBD and THC, today we want to talk about something even more interesting: cannabis sommeliers! You probably don't know what they are, or you're getting an idea from the name, but that's why we are here for today in this post, read on! 
What is a cannabis sommelier?
This concept is used to refer to any cannabis professional who is fully proficient in the product. These weed experts are sources of knowledge about the aromatic profiles of strains, which edibles and beverages taste best with which strain, and much more.
It's very similar to a wine sommelier. A cannabis sommelier understands the best growing practices, the history of cannabis, the effects of each strain, and the difference between strains.
Where to find cannabis strains?
There is rapid growth in the cannabis industry, that's why cannabis education is essential nowadays! Educational institutions such as Cultivating Spirits and Trichome Institute offer award-winning and original classes, workshops, tours, dinners, and certifications to educate consumers and professionals. 
These companies teach consumers how to differentiate cannabis flavors through a concept known as interpenetration. Through olfactory and visual workshops, students can delve into the anatomy and structure of different strains to determine the effect they can have on consumers.
What is Interpening?
"Interpening" was created by Max Montrose, the co-founder of the Trichome Institute.
Terpenes are aromatic oils that give off a wide range of unique odors, from a pungent skunky smell to fruity aromas. 
Professionals who are proficient in interpretation can identify the types of terpenes present in cannabis flowers simply by smelling them. Cannabis sommeliers also understand the psychotropic effects of each terpene and can perform a quality inspection to identify and evaluate high-quality cannabis flowers and concentrates.
Similarities between cannabis and wine
There are many similarities between cannabis and wine sommeliers, although we agree that wine sommeliers have a more challenging time. How can you guess the vintage of a bud, let alone distinguish the region? That aspect is impossible, although if all buds were grown outdoors, it might be easier for people to detect which region a particular cannabis flower comes from. 
The challenge of detecting smells is very similar to what winemakers do. Arthur Heine of the Dutch company Sensunique sees himself as such, and with his event company, he is helping to educate people about these similarities between wine and cannabis terpenes. They do wine pairings and tastings with imported wines and vaporize strains with high terpene profiles to motivate the senses, hence the name! 
Specialized cannabis experts can help guide and assess cannabis consumers' experiences in various settings, such as food and beverage tasting, dispensaries, and grow operations. Although the term is unofficial, the profession of "cannabis sommelier" is booming with the arrival of cannabis lounges, coffee shops, and entire cities in the near future. 
Are you up for discovering more about this profession? Are you already an expert in smell? We are sure you'd be great at it.
How to become a cannabis sommelier?
Now that marijuana is legal in many places, there is no longer the guy who sold you on the sly. Today, shoppers are faced with many, many varieties of cannabis flowers and many types of products made with marijuana. 
The liaison between the cannabis and the customer is known as a "budtender", who are top-notch connoisseurs and who are able to guide their customers correctly. Even so, the knowledge that the person has is very questionable….
The Ganjier, a new professional in the cannabis world, is a certified professional trained to serve and manage every situation as a weed sommelier. This, then, comes to fill those gaps with the knowledge that budtenders may have. And how to be a cannabis sommelier? 
It may sound weird, but there is a program that has been developed by a group of 18 cannabis industry professionals, including scientists, growers, breeders, executives, and hashish manufacturers. 
Known as the Ganjier Council, the group has designed the Ganjier curriculum and certification in collaboration with cannabis education company Green Flower. Derek Gilman, CEO of the program, says certified Ganjiers can play a vital role in the rapidly growing world of legal marijuana!
The first level of Ganjier Certification Program has 31 online courses distributed in different lessons that talk about genetics, history, botany, cultivation, science, selling… 
Do you dare to know the world of cannabis and become an expert in-depth? 😉