WHAT IS OKTOBERFEST? ORIGIN AND CITIES TO CELEBRATE IT!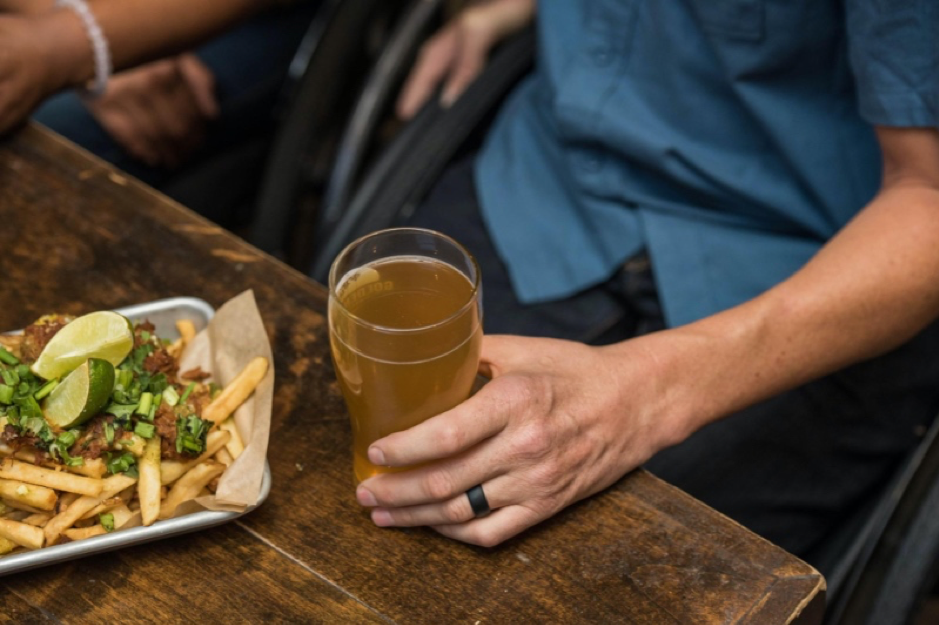 Every year, over seven million thirsty visitors flock to the German city of Munich to partake in a two-and-a-half-week-long celebration featuring parades, attractions, traditional food, music, and liters upon liters of beer.
The Oktoberfest is an exhilarating event to experience Bavarian culture, but it can also be overwhelming and challenging to navigate for newcomers, especially after a few liters of Löwenbräu.
This post provides all you need to know!
When is it and why is it celebrated?
Oktoberfest takes place from September 16 to October 3 this year, as stated on Munich's website. Typically, it extends for 16 days, concluding on the first Sunday in October. However, if those 16 days occur before October 3, the festival will continue for 17 or 18 days!
Over 200 years ago, Oktoberfest had its origins as a wedding celebration. It all started when Bavaria's Crown Prince Ludwig tied the knot with Princess Therese of Saxony-Hildburghausen on October 12, 1810. Their wedding was marked by several days of merrymaking, including drinking, feasting, and horse races. This joyous occasion eventually evolved into an annual event!
A bit of history: Since 1810
As we have mentioned, The Oktoberfest originated in 1810 as a series of horse races in honor of the wedding celebration of Crown Prince Ludwig and Princess Therese of Saxe-Hildburghausen. It was such a success that it became an annual event, and each year it included more and more activities.
However, it wasn't until the late 19th century that sausages and beer became the stars of the celebration. Today, the vast array of beer barrels and charcuterie snacks are the hallmark of the event, along with traditional Bavarian attire.
The main attraction of the festival is alcohol
First and foremost, the staggering volume of alcohol, people drink nearly 7 million liters of beer and 95,000 liters of wine each day. Waitresses dressed in the traditional Dirndl and waiters in Lederhosen serve massive beer steins brimming with foam, known as Masskruege, to the thirsty attendees.
Even such a simple gesture as this becomes quite a spectacle at times, as waiters and waitresses sometimes carry an incredible number of steins at once: the current world record stands at 26 full Masskrug.
Preparation is key: the food
The second highlight is the food. Bavarians often kick off their day at Oktoberfest with a Weisswurst, a white sausage made from veal and bacon. Lunch can consist of half a roasted chicken (Hendl), roasted pork knuckle bathed in a gravy-like sauce (Schweinhaxen), or more sausages.
Throughout the day, visitors looking to cushion their alcohol consumption can savor tasty snacks like pretzels, roasted almonds, or the traditional Kaiserschmarrn, thick crêpes cut into strips.
If, after all the beer and food, the traveler still has the energy to move around, the festival offers several fairground attractions, carnival rides, traditional Bavarian music performances, puppet shows, and various parades. Regular attendees have the tradition of drunkenly rolling down a large hill; anyone who wants to participate does so at their own risk!!!
Oktoberfest Today
Today, Oktoberfest embodies the traditions, diversity, and sense of community that have developed in Bavaria over the last two centuries. At its core, this celebration revolves around a profound love for life and the joy of socializing with loved ones. Year after year, countless locals and tourists unite to partake in the festivities of Oktoberfest.
An excellent illustration of this spirit can be found in the song known as "Ein Prosit" (a toast). For those curious about its meaning, "Ein Prosit" is derived from the first line of the song, "Ein Prosit der Gemütlichkeit," which translates to "a toast to contentment."
Festival attendees can delight in roller coasters, carnival games, various rides, booths, a Ferris wheel, live music, and an array of other activities. For many Germans, Oktoberfest serves as a welcome respite from their daily routines, providing a chance to relish beer and sausages in a communal atmosphere.
In recent times, Oktoberfest has extended its reach to other cities and countries worldwide. Throughout Europe, you'll encounter Oktoberfest festivities in cities like Frankfurt, Stuttgart, Copenhagen, London, Paris, and Manchester. Beyond Europe, numerous festivals replicate the traditional Bavarian experience, including locations as far-reaching as Brazil and Asia.
The Official Oktoberfest Beer
Märzen stands as the official Oktoberfest beer, traditionally boasting a stronger and darker profile compared to regular beer. This bottom-fermented beverage carries an alcohol content of up to 6%.
Only six Munich breweries hold the privilege of serving beer at Oktoberfest, and all of their offerings must adhere to the Reinheitsgebot, the German Beer Purity Law. This longstanding law, in effect since 1516, restricts beer ingredients to just four: hops, barley, yeast, and malt.
In the past, festival-goers at Oktoberfest consumed their beer from stone mugs. It wasn't until 1892 that glass steins became the norm.
Oktoberfest exclusively features beer from the following breweries:
Augustiner
Paulaner
Löwenbräu
Hofbräu
Hacker-Pschorr
SchänkeSpaten
These breweries collectively constitute the Club of Munich Brewers, responsible for crafting Oktoberfest beer, also known as Festbier.
What sets these breweries apart is their practice of brewing a fresh selection of beers each year. As a result, a beer from any one of these breweries may exhibit distinct flavors from year to year.
Must-Know Oktoberfest Phrases
Before you venture to the Munich Oktoberfest, it's a good idea to familiarize yourself with these useful words and phrases:
Wies'n – The locals' term for Oktoberfest.
Tracht – The official attire, which includes Lederhosen (leather pants) for men and Dirndls (plaid dresses) for women.
Servus! – A friendly way to greet your Bavarian friends.
O' Zapft is! – The keg is tapped!
Eine Maß bitte – One liter of beer, please.
Oans, zwoa, g'suffa – One, two, drink!
Prost! – Cheers! (a word you may cheer with at Oktoberfest)
Wo is'ns Haisl? – Where's the toilet?
These expressions should assist you in navigating the Bierzelt (beer tent) and may even help you strike up conversations and make new friends!
Best Tips!
What to do at Oktoberfest:
Dress appropriately. It's not mandatory to wear Lederhosen or Dirndl, but if you want to fully embrace the experience, go all out. Wearing regular clothes won't draw attention, just as traditional outfits won't, but showing up in a tacky bachelor party costume may offend a good portion of the festival goers.
Eat before you start drinking. There's a reason the food served at the stalls is hearty and filling: it's hard not to lose count of how many one-liter Masskruege you can end up drinking.
Reserve a table. Your experience will be much more enjoyable, and you won't have to wait in the dreaded and endlessly long lines.
Look for the side entrances of the stalls to avoid the queues. You may still have to wait, but perhaps not as long.
Carry cash. There are few ATMs, and the lines are eternal, so it's wise to have bills and coins on hand. Each beer costs around €11.
Be prepared to hear "Angels" by Robbie Williams a bunch of times.
What not to do at Oktoberfest:
No matter how many times "Angels" has played, don't stand on the table; it's better not to cross the wrong side of Oktoberfest's security cord.
Lebkuchenherzen (gingerbread hearts) may look cute, but if you're craving something sweet, it's better to order a Kaiserschmarrn, which is more delicious.
The staff doesn't give change. They work at a very fast pace, and any change in the drink price is a tip.
Don't fall asleep when trying to book accommodation. With an attendance of seven million people, hotels fill up quickly. Camping is another option, and you can also stay outside the city and take public transportation to the festival.
After several beers and sausages, it's best not to go on bumper cars or rides. It goes without saying, but it's not a good idea to be strapped into a seat 10 meters in the air if the beer you consumed decides to make an appearance…
Don't drive. Parking is a nightmare, and if you intend to sample the tasty regional beers, it will be impossible to get behind the wheel afterward.
Don't be surprised if people around you are snuffing tobacco. It's pretty common in Bavaria, and since you can't smoke at the stalls, it's common to see people using snuff.
How to get to the Oktoberfest in Munich:
Munich's Hauptbahnhof, the central train station, is just a short ride from the Oktoberfest venue. The closest U-bahn (subway) stations are Theresienwiese and Schwanthalerhöhe. If you're driving, it's a good idea to park at a Park & Ride facility or a parking lot and use public transportation to get to the festival.
The wonders of Oktoberfest have spread all over Germany and around the world. The second-largest Oktoberfest celebration on the planet takes place in Kitchener-Waterloo, Canada. There are also similar events in Berlin, Hannover, Blumenau, London, Pretoria, and countless cities in the United States.
Last but not least, it's also a good idea to take some time to explore more of Munich, Bavaria, and the stunning Black Forest region.