SYNTHETIC CANNABIS: ALL YOU NEED TO KNOW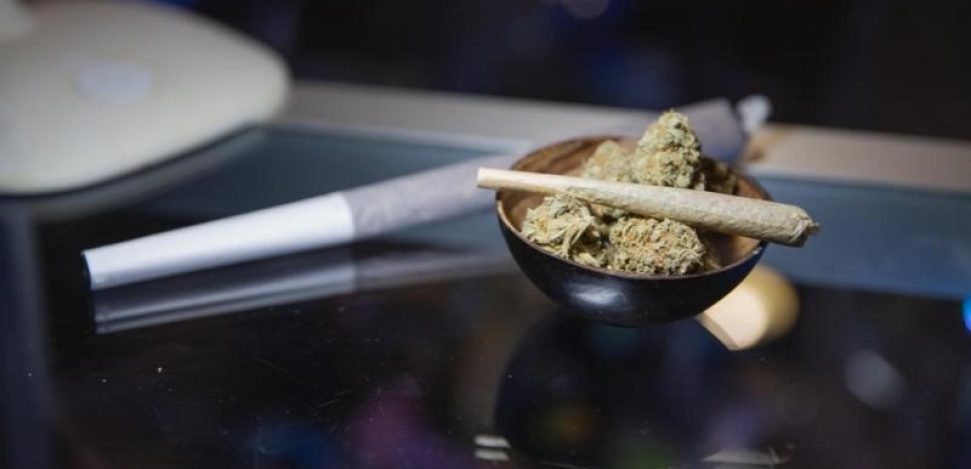 Synthetic cannabis arises due to the demand from marijuana enthusiasts seeking a legal alternative that produces effects similar to the plant.
However, it is crucial to highlight that these two types of substances have no similarity in their composition. Synthetic cannabis is highly harmful to health due to its extremely potent psychoactive and addictive effects, which can even have deadly consequences.
For a deeper understanding of this substance dubbed as marijuana, keep reading!
What is Synthetic Cannabis?
Synthetic cannabis falls within a category of synthetic drugs known as "new psychoactive substances". By 2018, around 700 of these substances had been identified, with 180 being synthetic marijuana variants. Consequently, its composition is based on chemicals manufactured in laboratories to artificially mimic the effects of marijuana.
The results are highly toxic to the human body, replicating the effects of conventional marijuana but with a potency of 10 to 100 times higher, making it extremely dangerous to health. The effects of this substance have led to the death of some consumers.
These compounds emerged in the 1980s and gained popularity due to their consideration as legal at that time. This novelty allowed them to bypass legislation, as they had not been studied or classified as drugs or beneficial substances for health.
Indeed, for several years, acquiring synthetic cannabis was quite straightforward, as it was sold in gas stations, tobacco shops, online, and other places where paraphernalia was sold.
However, once it became evident that the composition of synthetic cannabis provided no health benefits and, instead, had detrimental effects by acting as a psychedelic drug, authorities took measures to illegalize its manufacturing, sale, and purchase. Currently, its production occurs in clandestine facilities, mostly located in China and Southeast Asian countries.
Current State of Synthetic Cannabis
Currently, these substances have experienced a resurgence after a period of apparent inactivity. They are produced under various compositions, making it difficult to precisely identify their ingredients. These products are marketed with various names based on their origin and chemical composition, with the most well-known being Spice Gold, K2, or Yucatan Fire.
Most manufacturers combine or apply psychoactive chemicals in the form of powder on harmless crushed herbs, using solvents such as methanol or acetone, to make the final product resemble traditional marijuana as much as possible.
However, it is essential to emphasize that these substances are toxic and have serious effects on the brain and other organs of the human body.
For marketing, these products are often packaged in flashy, metallic containers, indicating that they contain "natural matter" extracted from various plants.
However, none of these plants corresponds to marijuana. Furthermore, the same container warns that it is not suitable for human consumption, despite being sold and acquired for that purpose.
How Synthetic Cannabis Acts in the Body
Despite containing the same psychoactive substance found in THC cannabinoids, this substance is an imitation created through chemical components.
As a result, synthetic cannabis can interact with the human body in the same way cannabinoids present in marijuana do. These cannabinoids act through receptors distributed throughout the body, through the central and peripheral systems.
Synthetic cannabis can modify the functioning of the brain and other organs by interacting with CB1, CB2, and other less common receptors. Although little research has been conducted on synthetic marijuana, scientists warn about the possibility that synthetic cannabinoids may bind more intensely to these receptors, which could explain why their effects are significantly more potent.
This is precisely the reason, the consumption of this illegal drug poses a severe and unpredictable health risk.
Adverse Effects of Synthetic Cannabinoids Products
Due to variations in the chemical composition of each batch, it is impossible to predict with certainty what effects the consumption of synthetic cannabis will provoke. However, it produces effects that have been regularly observed among consumers.
The most common effects include:
Improved mood.
Sense of relaxation.
The possible onset of nausea.
Elevated blood pressure.
Rapid heart rate.
Sense of anxiety.
Restlessness or irritability.
It is important to note that, in addition to these health effects, consuming a large amount of synthetic cannabis can lead to severe symptoms in mental health such as delirium, aggressive behavior, seizures, cardiovascular accidents, kidney failure, heart attacks, breakdown of muscle tissue, and even, in the most extreme cases, death. This is one of the crucial differences between synthetic and natural marijuana: the possibility of experiencing an overdose.
Moreover, synthetic cannabis has the potential to create addiction. Therefore, those who consume this substance for an extended period may experience withdrawal symptoms when attempting to quit.
Among the most common symptoms in people who reach this point are persistent headaches, a strong craving for the substance, nighttime nightmares, high blood pressure, or excessive sweating.
However, the lack of scientific studies on synthetic cannabis and its various ingredients makes it challenging to develop an effective pharmacological treatment for withdrawal. Just remember not to consume it 😉.