WHICH ARE THE BEST ART BLOGS IN THE WHOLE WORLD?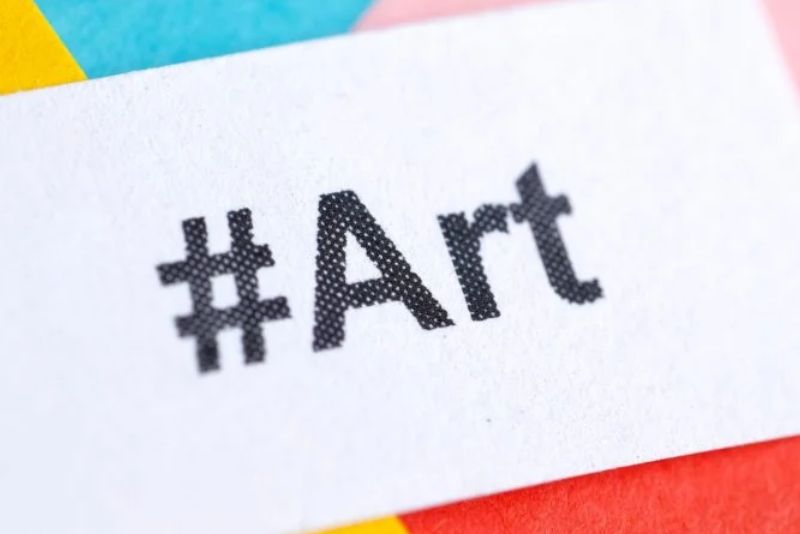 Technology has allowed us to reach a lot of knowledge and if you like art, surely you take advantage of it many times to learn, meet new artists, new works, trends, and techniques. We know that currently through the internet it is possible to know and find millions of content about art with a single click, it is for this reason that today we want to talk about the best art blogs that exist around the world.
THE TOP 5 BEST ART BLOGS YOU MUST FOLLOW
Next, we will comment on the 5 best art blogs that you should follow:
Hi-Fructose
The first blog we want to highlight is Hi-Fructose, which has now become a quarterly printed art magazine. This magazine was founded by two artists, Attaboy and Annie Owens in 2005 and was created to discuss and expose art that transcends gender and trend. In this way, the founders wanted to guarantee their readers complete information through original content that is different from that found in other art magazines. In the last few years, Hi-Fructose has become a place of reference for contemporary, emerging, and featured artists.
Colossal
Colossal has turned into one of the best art blogs in the United States and we can say that it perfectly refers to its name, becoming known as the "Tate Modern of the Internet". It was published in 2010 and since then, it has grown into the quintessential platform for contemporary art and visual expression. Also, it offers resources related to art, design, street art, and visual culture. Colossal is also famous for its interviews with artists and high-quality blog posts that inspire artists all over the world
Hyperallergic
The third blog we want to highlight is Hyperallergic, which was created in 2009 by Veken Guedikian and Hrag Vartanian. With more than a million visits per month, this blog aims to cover all the news in the art world as well as having a forum where you can share fun information about art in society. Through this combination, Hyperallergic has become a constant source of information on the latest in the art scene, film, visual art, and books.
Booooooom
The next blog we will comment on is Booooooom. It was created in 2009 by Vancouver artist Jeff Hamada and since its launch, it has come to be the largest art platform in Canada and also one of the largest on the internet. What Hamada wanted with this blog was to offer information on the biggest trends in contemporary works of art and for this, it includes reviews, criticisms, news, and trends of artist's work. Besides, this blog aims to highlight young emerging artists at an international level so that they can carry out their careers.
The Jealous Curator
The fifth blog that we want to name is the one created by Danielle Krysa in 2009 and is called The Jealous Curator. Through it, the founder wanted to show works by other artists who really "made her jealous". In this way, she shared information about the artists with everyone, where she not only talked about their works but also about their lives, passions, methods, and obviously, their art.
THE BEST ART HISTORY BLOGS
For all those who are interested in art history, we also wish to remark on the best art history blogs so that you can follow them and be up to date with the best information:
Art History News
The first blog of this list is Art History News which was created in 2011 by Dr. Bendor Grosvenor who is an art historian, writer, and broadcaster. What Grosvenor intends through this blog is to offer and become a useful source of relevant information and news related to art history, such as exhibitions, research, arts culture, and paintings.
Art History Teaching Resources
The next blog to highlight is Art History Teaching Resources which has become one of the largest blogs that include resources for educators. In this way, this blog aims to be a source of information for all those teachers who teach art history since they offer different types of assets.
We also recommend that you follow these blogs on social media.

GREAT BLOGS ABOUT ART AND DESIGN TO FOLLOW 
We do not want to stop including in this article the best art and design blogs that we also recommend you follow if you are passionate about art:
Surface
The first one we want to comment on is Surface since it is a blog that deals with themes of architecture, design, fashion, and travel and all based on contemporary culture. Through a highly elaborate aesthetic, Surface aims to inspire and inform readers while entertaining. In addition to offering its digital version, Surface continues to maintain five collectible print issues throughout the year.
Mindsparkle Mag
Today, Mindsparkle Mag has become a quality online magazine that promotes large graphic design, web design, and video projects. What this blog intends is to bring the world of art to all people and therefore, they show the best selection of each of the themes. Since its launch in 2011, this blog has managed to create a large global community not only through its website but also through its social networks.
AnOther Magazine
AnOther Magazine has transformed into a well-known magazine thanks to its highly original content featuring emerging photographers, stylists, and writers who seek creativity and authenticity through their works.
AMAZING ART AND PHOTOGRAPHY BLOGS
LensCulture
The first blog about art and photography to highlight is LensCulture. This blog works to discover the best contemporary photographs, bringing photography closer to the whole world. Currently, it has become one of the most complete resources since it allows discovering new talents just by visiting its website. As a consequence of this, over 15 years they have built a community of more than three million photographers spread throughout the world.
Lenscratch
The next blog we want to mention is Lenscratch since it is dedicated to supporting new artists related to photography. To do this, they hold exhibitions, forums and have built a community to uplift emerging and student artists who will be the next generation of photographic arts. In this way, this blog wants to become a forum for sharing cultural knowledge
HELPFUL ART TEACHER BLOGS TO CHECK OUT
Finally, we want to review two useful art blogs for teachers:
The Art of Ed
The Art of Ed is the first blog for teachers that we want to comment on and it has become a new type of university since it is considered to be for life. The Art of Ed is a university created by art teachers and is exclusively for art teachers.
Art Bar
Art Bar is related to young children's learning and how art and imagination can help them. The founder of this blog believes that children are constantly imagining and therefore, creative exploration should be encouraged from a young age.