WHO HAS THE MOST STREAMS ON SPOTIFY? TOP 10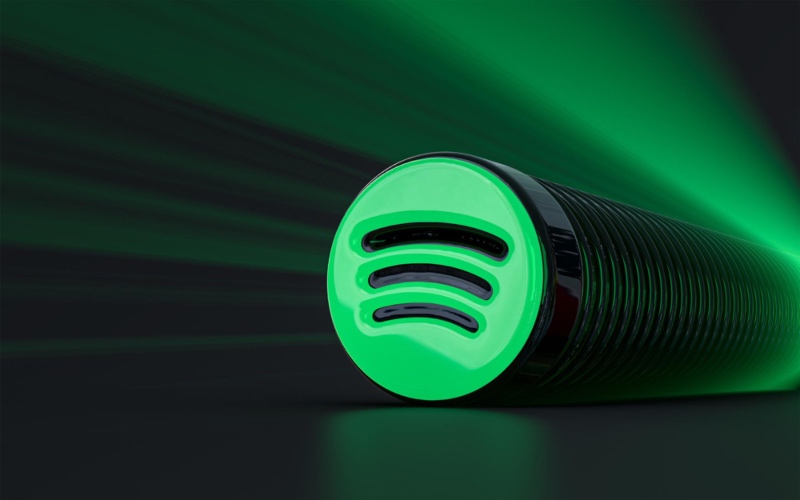 Numerous rankings of artists are based on personal opinions, like popularity or favorability. However, Spotify's top artist list is objective and based on data. 
Counting streams is a simple and effective way of determining popularity, making it a superior method of analysis in many respects. Without further ado, let's explore the ten artists with the most streams on Spotify!
The top 10 artists with the highest number of streams ever recorded
#1 – Drake (57.2 billion)
Drake's success as the most-streamed artist on Spotify is no accident. He made his debut over 20 years ago and has continuously improved the quality of his music to win the hearts of his listeners. Starting with a focus on R&B and hip hop, he later added pop and trap influences. Drake is considered to be one of the most influential hip-hop artists in the world and has revolutionized the industry with his technique of synchronizing lyrics with hip-hop instrumentals. 
To celebrate Drake being the first artist to reach 50 billion Spotify streams, Barcelona soccer team, which is sponsored by the streaming giant, displayed his owl logo on their shirt during a crucial match against Real Madrid called "El Clasico." The game was watched by over 100 million people worldwide.
#2 – Bad Bunny (52.5 billion)
In 2013, Bad Bunny began his music career and has since risen to become the second most-streamed artist on Spotify. He stands out from other reggaeton artists by incorporating different genres, including Latin trap, and developing a unique style.
Bad Bunny's music is known for its versatility and its ability to connect with different audiences. He addresses a range of topics in his lyrics, including heartbreak, humor, self-love, LGBTQ acceptance, and even anger. Despite his energetic public persona, Bad Bunny prefers peaceful environments and has experienced moments of being overwhelmed by his quick ascent to stardom.
#3 – Taylor Swift (44.2 billion)
It's no secret that Taylor Swift has transformed modern country music. Many critics have compared her to Bruce Springsteen, highlighting her significant impact on the industry and how people perceive the genre. Swift's lyrics frequently reflect her personal experiences, and she is renowned for incorporating "easter eggs" or hidden references in her music videos and songs that spark much discussion among her fans.
While never straying too far from country-pop, Swift has explored other genres such as alternative rock and indie pop, especially during and after the pandemic.
#4 – The Weeknd (41.7 BILLION)
The Weeknd, a Canadian singer, distinguishes himself with his technically brilliant music and dark lyrics. He has released five studio albums and three mixtapes so far, with Michael Jackson remaining his primary influence. Several of his songs appear to be directly linked to the late "King of Pop's" repertoire.
In 2016, The Weeknd shattered Spotify's record for the most streams by a single artist within 24 hours. Apart from his music, he's also famous for his on-again-off-again relationship with supermodel Bella Hadid, which has kept him in the tabloids' spotlight.
#5 – Ed Sheeran (41.7 billion)
Undoubtedly, Ed Sheeran is a worthy inclusion on this list due to his numerous record-breaking hits throughout his career. His signature style is a blend of soft rock and folk-pop, with global hits like "Shape of You" and intimate ballads such as "Perfect."
In recognition of his outstanding contributions to the music industry and his involvement in charitable campaigns, Sheeran was awarded the Most Excellent Order of the British Empire, the second-highest-ranking order in the U.K. In December 2019, he was also named Spotify's global most-streamed artist of the decade, cementing his place as one of the most successful artists of our time.
#6 – Justin Bieber (35.8 billion)
During the 2010s, Justin Bieber's popularity among teenagers was due to his relatable lyrics that touched on the problems faced by many young people, such as romance and relationships. 
He avoided explicit topics such as sex and drugs. As his fanbase matured into adulthood, Justin Bieber's music evolved alongside them. His music has been heavily influenced by Michael Jackson and Boyz II Men. 
Justin Bieber's endorsement deals with brands like Adidas and Calvin Klein have only added to his popularity. With 224 tracks available on Spotify, Justin Bieber's ability to keep his fans engaged and produce music that remains relatable has earned him a spot on the list. 
#7 – Ariana Grande (35.6 billions)
Ariana Grande has earned her position as one of the most prominent female vocalists in the music industry, with some even considering her the most popular artist on Spotify. Her success isn't by chance, as she is widely recognized for her impressive four-octave vocal range, a feat that has garnered her praise from even the most critical of music reviewers. Many have drawn comparisons between Ariana and Mariah Carey, owing to the complexity of her vocal abilities.
In addition to her music career, Ariana Grande has been actively involved in a range of charitable causes, including mental health, LGBTQ equality, animal rights, and more. While she is primarily known for her R&B and pop music, Ariana has had an impressive artistic journey that began at the age of 15 on Broadway.
#8 – Eminem (34.4 billion)
Although he may not hold the title of the most-streamed artist on Spotify, Eminem is commonly acknowledged as a rap legend.
Despite launching his career in the early 1990s, Eminem has managed to remain popular and retain his fans by staying true to his style. He has an impressive discography of 296 tracks on Spotify that have stood the test of time. His impact on American music culture has drawn comparisons to icons such as Elvis Presley and Bob Dylan.
#9 BTS (32.7 billion)
BTS, a South Korean boy band that was established in 2010, have gained increasing popularity year by year, and eventually became a global sensation in 2018. Despite their relatively recent rise to worldwide fame, they already have an impressive 253 tracks available on Spotify.
BTS is recognized for their unique music style that incorporates elements from various genres, such as R&B, rock, electronic dance music, pop, dance-pop, and even disco. 
BTS's impact on popular culture has earned them numerous accolades, including a spot on Time magazine's "Top 100 Most Influential People" list in 2019, and a visit to the White House to meet US President Joe Biden in May 2022.
#10 – Post Malone (32.3 billion)
Post Malone has created a distinct sound by combining various genres such as R&B, rap-rock, pop, cloud rap, hip hop, and pop-rap. Despite making his debut in 2013, he has managed to establish himself as one of the top artists in the industry.
Bob Dylan has been a significant influence on Post Malone, and he has also been inspired by artists like 50 Cent, Kurt Cobain, and Johnny Cash. Currently, he has released four studio albums and one mixtape.
Did you expect these artists? Who do you think really deserves the first place?