HAND POKE TATTOO: EVERYTHING ABOUT THIS TRADITIONAL TATTOOING
As remote as it may seem, hand poke tattooing is an art that existed for a very long time ago. Passed on from generation to generation, the habit of drawing things on the body is an old practice. Its practices have improved over the years. 
However, the practice of this art has kept its customs by keeping this ancestral way of making tattoos. The hand poke, also known as stick and poke tattoos, is one of the first forms of tattooing that exist in the world. What is it? We invite you to read this post to discover more about it!
Origin of the hand-poked tattoo
The hand poke tattoo is an Anglicism that means handmade spade. Indeed, it's a very old practice that consists in using just a tattoo needle and ink to leave marks or signs on the body of a given individual. The ancient civilizations, especially that of the Indians of America, were fond of these tattoos.
Its last ones managed to distinguish between them in their hierarchical structure or between tribes according to their signs. Thus, even though the year 1891 was marked by the creation of the first electric machine to tattoo, the practice continues to exist. The expansion of the dermograph in this century hasn't had any effect on it either. Many find reasons to stick with this way or method of tattooing.
According to history, wood or animal bones or thorns were used to make tattoos. A way of saying that this tattooing method is the very root of the hand poke. The method has not changed that much. 
Nowadays, more aesthetic and hygienic rules have been put in place to prevent people from catching diseases. Several reputable artists have specialized in this field and since then they produce wonderful tattoos for those who want them.
Why get a hand poke tattoo?
We have all seen that old trends are still relevant today. It's in the same way that some people are still fascinated by the traditional effect that the hand poke inspires. 
That said, for a classic tattoo that comes to us from the Nordic lands, aim for authenticity, now It's up to you to get a tattoo with the styles and techniques of the good old-fashioned hand poke tattoo: To allow the tattoo to remain in its context compared to an electric machine that won't be able to render with finesse its types of tattoo. 
Take precautions regarding the part to be tattooed
It's very important to remember that every person's skin is fragile. This is what you need to take into account when you want to get a hand poke tattoo. The skin reacts in different ways depending on the circumstances in which it finds itself. In this case, the hazards your skin can be subjected to during a hand poke are enormous.
If this is your first time getting a tattoo, be sure to keep it as simple as possible by choosing simple, uncolored tattoos. Opt for places with lots of pulpits for your tattoo. If we give you this advice, it's to avoid you finding yourself in complications of all kinds! Cancer or slowness in the healing of the post-tattoo wound could complicate your life.
The hand poke tattoo is long-term work. If this is the case, you should also be aware that your body's reaction to a needle attack from any direction would be unpredictable. Take precautions by seeking advice from a dermatologist. 
You should also find a professional tattoo artist so that your one-day pleasure doesn't turn into a lifelong nightmare.
How much does a hand poke tattoo cost?
Generally speaking, a hand poke tattoo is more valuable in terms of cost. If it's going to take more time and a lot of work, expect a price that matches it. The cost of a tattoo is determined by the size of the tattoo. 
It's rare to see a hand poke tattoo with colors. This said for a hand poke tattoo, the smallest of the patterns for its realization will cost you $100. It can go beyond that.
Types of hand poke tattoo
Many countries were adept at hand poke tattooing. Discover some ideas for hand poke tattoos! 
Irezumi (Japan)
The Irezumi is a traditional form of tattoo that comes to us from Japan. You have surely seen them on big underworld barons in Japan, we want to name them "Yakuzas".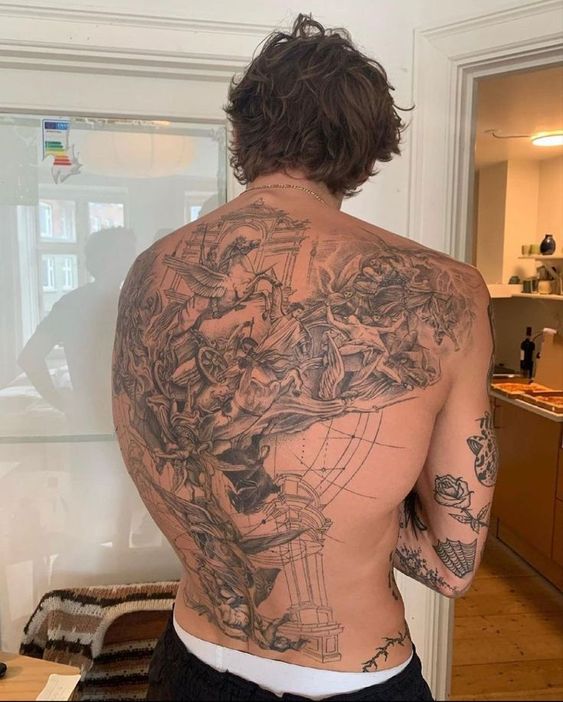 Sak Yant (Thailand)
Using geometric shapes, the Sak Yant deity image is a handmade tattoo. Most of the time, its tattoos have a close link with spirituality. According to the legends, they bring protection and luck to their bearer.
🆒 Discover all about Thai Tattoos!
Tatau type (Polynesia)
These are originally tribal tattoos gathering abstract but orderly forms. The rendering is very attractive to the eyee.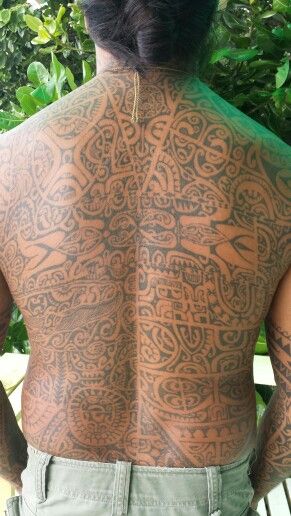 Choosing your hand poke tattoo artist
It isn't enough to prick you with ink with a needle for 15 or 30 minutes to say that you have executed a hand poke tattoo. You need a good hand poker tattooist! Firstly, get information from people who have been tattooed by this type of tattoo agency.
Then check the background of the artist on his or her web page. Observe her previous works to know if the finesse and the quality are there. Go and see the site physically to get an idea of the store, the decor, and everything that goes with it. Finally, it's important to know in which field the is she or he specialized!
Some like photorealism, others love portraits, and others are professionals in traditional tattoos. According to this information, you'll find the best hand poke tattoo artist who will meet your expectations! 😉