HOW TO CREATE CRYPTO ART? OUR TIPS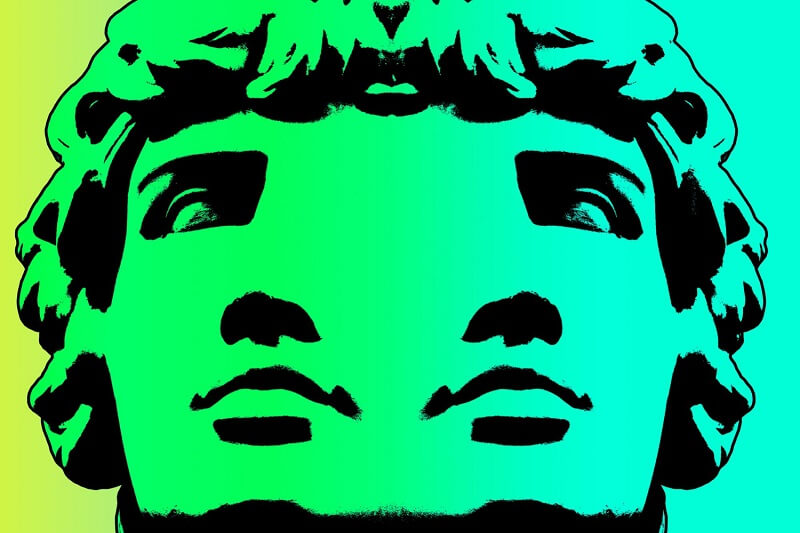 We recently gave you the best tips to improve your digital art. Today we come even stronger, we want to help you create your crypto art, so let's get started!
NFT and Crypto Art
This digital universe is a novel opportunity for creators, artists, and developers to market their works and works without intermediaries. There are currently so many projects that NFTs have become the fastest-growing digital marketplace in the cryptocurrency and blockchain universe.
But beyond their financial importance, they are also revolutionizing branding. Projects such as CryptoPunks, Bored Ape Yacht Club (BAYC), Koala Intelligence Agency, Art Blocks, and CyberKongz, among others, are changing the way of building a brand in search of followers.
These communities are what contribute to the increased value of NFTs. In some parts of the world, the most popular projects and tokens are currently worth more than a small house. CryptoPunk, for example, which was distributed for free in 2017, can now cost up to $400k.
But how do you become a part of this new world? To be successful in the metaverse, you must first create your digital asset and then ensure that it meets certain criteria. The question of the year is now, "How do I create an NFT?" Here's where we tell you.
How to create an NFT?
1. Choose a digital file
NFTs can represent literally any digital file. Whether it's a painting, a text, a piece of music, a collectible, or a video, as long as it's a multimedia file, you can turn it into an NFT. Ultimately, the goal is to turn digital artworks into "one-of-a-kinds" that can attribute their authenticity and ownership to a single person.
2. Choose a blockchain
Ethereum is currently the largest blockchain service for issuing NFT. However, there are a variety of blockchains that are becoming more popular. Flow by Dapper Labs, Binance Smart Chain, Tron, Polkadot, and EOS are some of them.
If you choose Ethereum, you will need to open a wallet to buy Ether, the cryptocurrency used in this blockchain. One of the simplest is "MetaMask", which you can download as a free app on your phone.
How much do you need? The price is very relative. Buy at least 100 Ether, but keep in mind that the creation process may cost you even more, as additional fees may apply.
3. Choose an NFT marketplace
Once you have your crypto wallet in order, you need to choose one of the NFT exchanges where you will create and sell your NFTs. The most popular ones are OpenSea, Mintable, and Rarible. The latter doesn't charge a joining fee and doesn't choose the type of content that can be traded on the platform.
This means that you don't have to be an approved artist to sell your NFTs, but also that there is a wide variety of categories and digital assets that no one will ever buy. Other marketplaces are more specialized and curate the pieces they offer for sale.
Regardless of which marketplace you choose, all you have to do is create a profile and then connect your wallet to the platform. You'll then be able to create, buy and sell digital assets within minutes.
4. Create your NFT
Now it's time to explain how to create an NFT. If you choose OpenSea, one of the easiest platforms, just click on Create. Fill in all the information requested in the form and you are ready to start the actual process of creating a new NFT. Click on New Item, upload your artwork, provide all the details you want, and hit Create.
Now, to sell it, you must open the page of the item you just created and click on the Sell button: you'll be able to choose your type of payment.
Strategies for creating a successful NFT
As mentioned above, any digital item can be turned into an NFT, but few become successful collections. The most recognized NFT projects generally adopt similar brand-building strategies. These strategies aim to create a vibrant community, thus creating widespread interest. But how do they do it?
Access and utility
Access passes are now a growing trend. When you buy an NFT, you have access to other benefits such as membership in a select group or admission to a real-life event.
The key here is creativity, but also the quality of what is offered. The important thing is that it's a simple experience, in which only the owner of the NFT is needed to access the promised extras.
Rarity and exclusivity
What makes an NFT more valuable is its rarity. Projects such as CryptoPunks and BAYC are an example of this, as they create only 10,000 NFTs of each token and whoever acquires one of these becomes part of an exclusive community.
Furthermore, each asset has "features" (visual properties) that make it unique and special, which adds value when selling it.
A loyal community
The most successful blockchain collections and projects prioritize community building. The most common strategies, among others, encourage active user participation, conduct opinion polls, and provide additional benefits.
To build a devoted following, you must tell a compelling story that captivates a specific audience and makes them fall in love with the project. Focusing on the first thousand fans is critical for your NFT collection to progress to the next level.
Interactive experience
Another way to build a powerful brand is to offer members a fun and interactive experience. The Koala Intelligence Agency is the best example of this!
Those who buy one of their tokens become agents who belong to a secret club and have a mission to solve. The key is to create unique experiences where users have a special role in the story.