HOW TO START AN ONLYFANS? TIPS TO ROCK IT!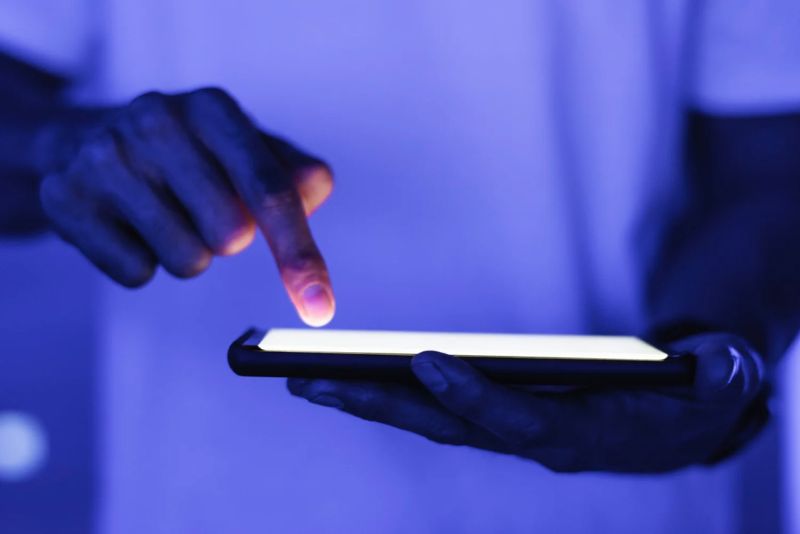 Do you remember the tips we gave you about artistic nude photography? Well, they will help you to create great content on Onlyfans!  Stick around because today you're going to learn how to get started on this platform and have thousands of followers the next day, ready? 
How to create an OnlyFans account
The first thing we have to do is to access the OnlyFans website to start creating our account. You can sign up with your Twitter account or even with Google which makes it quicker. Then a new screen will appear with the following message: "Authorize OnlyFans to access your account?" Relax, this is normal, OnlyFans is asking for permission to create your account from Twitter or Google. Click on "Authorize the application" and your account will be created!
How to set up an OnlyFans account
This is one of the most important steps after creating your OnlyFans account, since on many occasions when verifying our account, some documents are rejected.
But fear not, we are here to make your life easier and that nothing like that happens to you, to avoid all this we will have to configure our account to perfection! To do this, we'll go to the profile edition and modify the points that appear below.
Upload profile and cover photo for OnlyFans
Having an attractive profile is very important to convert followers, always keep this in mind as it will be key to having a flow of income! We will go to " Edit profile " to change the cover and profile photo, we will go to "Edit profile" just as easily!  
What kind of photos work best for cover and profile?
We're going to give you the most important points to make your profile stand out from the rest, think that it's your presentation page to the world, so give your best version 😉. 
For OnlyFans Cover Photo, think about these types of images: 
Provocative and without nudity
In lingerie or without clothes covering intimate parts.
Photo adjusted to the measures of the cover
And for OnlyFans Profile Photo, try this:
Half-length photo without nudity
In lingerie or without clothes covering intimate parts.
The face must be clearly visible
Substitute username and nickname in OnlyFans
Change the name that comes by default in your OnlyFans account, normally you will see a name like this: u13532428, change it for a name that you usually use in your social networks, so your followers can find you faster!
Once you have replaced the name, you will have to give yourself an alias or nickname, this name will be shown to everyone.
Complete biography, location, website URL, and Amazon list!
We will have to fill in our profile information, paying special attention to the BIO. In the location you can simply put your country or the city you live in, you can also leave by URL any social profile you want to highlight or a website.
Finally, you have the option to share your Amazon wish list, if you are new you may find it strange, but calm the Amazon list is a series of products you want, and you share it with your followers in case there is someone who wants to buy it. There are always perfect followers! 😉
What should the BIO of OnlyFans be like?
As we said before, this is one of the most important points. We give you some keys and an example, so you can make your profile EPIC! 😏
Description of the type of content you are going to upload and what you are willing to do for your OnlyFans.
Copyright policy, Copyright against content filtering.
Decoration with emoticons from the BIO (but don't overdo it!)
Most important: social network + Location + link to Amazon wishlist!
Security: Very important to start in OnlyFans!
Finally, and before finishing the basic tips to create and configure your account, you'll have to put some security in your OnlyFans profile!
In this case, the platform offers you a security method called "Verification in two steps" and gives us two ways to do the verification:
By SMS: When accessing your OnlyFans account, they will send you an SMS to your phone with a code, which you'll have to copy and paste where they indicate you, once done you can enter your profile without problems.
By Authenticator: This is similar to SMS, you'll have to download an app from the Android or Apple app market and link it with Google. Once everything is installed and linked, you'll be able to connect your OnlyFans account with the Authenticator application.
Once the two accounts are connected, Authenticator will generate you a 6-digit code every 30 seconds. Copy the code or learn it by heart and paste it into the OnlyFans page to log in.
How to Verify OnlyFans account
You simply have to fill in all the information that the platform asks for. In the section where people have more difficulties in sending the necessary documentation, we'll help you!
Which document is better to send? Passport or the identity card of my country of residence? The truth is that there is no one that is better than the other, the important thing is that when it comes to sending them, it's done with the correct procedure.
When we have chosen our document to send, it's time to take the photos, and it's a real challenge since it's here where most of the failures of the document rejection are usually found!
Possible errors in the rejection of OnlyFans documents
To avoid making these mistakes, simply follow the step-by-step guide, and you will succeed!
Blurry photos
Poor quality photos
Photos with low light or too dark
Documents with an expired expiration date
Take the selfie in a place with natural light, and avoid using flashes or lights near the document, as they may blur the information and stop being seen. Use the front camera of your cell phone, this will make you and the document more visible.
Keep the document close to your face, so that you can see that both faces coincide (the face of the photo and the face of the document), avoid covering the document with your fingers when holding it, and hold it with your fingertips so that you can see it correctly.
And finally…  You have done it, you have created your account, you have configured it, and you are one step away from having it verified!
Normally the verification process doesn't usually take long, so don't worry, you can start planning what your OnlyFans will look like. 😈
➤ Do you like taking pictures for Social Media? Learn about the best photopgraphy tips for Instagram!
The best tricks to grow fast on OnlyFans
We leave you these tricks so that you know how to grow as fast as possible, let us know if you have succeeded! 😉
Set a low subscription price
Dabble in PPV messaging
Use the referral program
Take advantage of the Subreddits
Promote your account on networks
Use watermarks
Reward your subscribers
Generate valuable content
Sell personalized content
Interact with your fans.
Are you ready to start your OnlyFans?