EVERYTHING ABOUT THE SLOW FOOD MOVEMENT!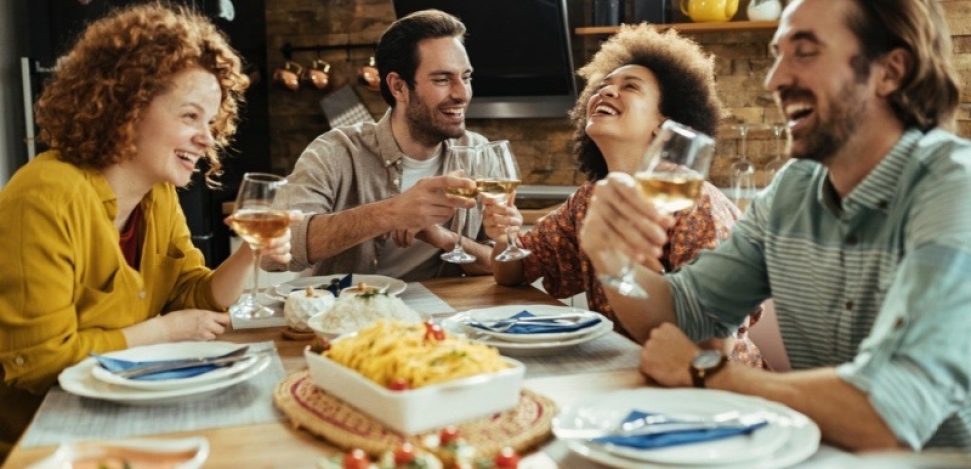 Some of you already know about it, while others keep asking me what the slow food movement is. So in this post, we are going to tell you what this gastronomic philosophy stands for, how it all came about, and what the slow diet is all about!
How did Slow Food come about?
The slow food movement was born in 1986 when the Italian journalist Carlo Petrini was shocked to see that a Mcdonald's had opened on the steps of Piazza de Spagna in Rome. That, in a country like Italy, was too much.
From then on, together with other activists, he started a campaign against the fast-food multinational. A protest that led to the creation of this international movement.
What is Slow Food?
Slow Food is part of the Slow Life movement, so its principles have the same starting point: a taste for slowness. Its symbol is the snail, an unabashed cry for the values it promotes.
However, don't think that slow food means cooking from five in the morning until three in the afternoon to make three dishes and a dessert. That is a very simplistic view of a movement that goes much further.
Slow food is a philosophy of life based on the enjoyment of good food, with fresh, seasonal, organic, and local products.
Slow food promotes the sustainability of the planet, with crops that respect nature and animals. It's a movement that involves consumers, promoting that everyone knows what they eat and uses their power of decision as a revolutionary spear against the food industry. It's a conscious way of eating.
Eating well and in good company
Eating used to be a ritual. We enjoyed this moment with the right company.
Nowadays, we arrive, sit down and devour. Some families don't even sit down together for dinner!
Slow food promotes the tradition of eating quietly and in good company, chatting, and enjoying a moment of reunion. It isn't about having Saturday meals every day of the week because it's impossible, but all isn't lost.
No matter how tired we are, if you live with people you can always wait to share that moment. Better without television to be present and enjoy the taste of each food.
What does Slow Food stand for?
Local products
In each place, let's eat what the place gives us!
Slow food promotes local food, being aware of the carbon footprint that each food leaves when it's transported from one place to another.
Opting for local organic products is a guaranteed victory because not only are they more sustainable, but they are also fresher, have more flavor, and retain more nutrients.
Seasonal produce
The slow food movement is all about local and seasonal food.
We have become accustomed to having everything all year round, but this isn't natural. We don't even know which fruit or vegetables are in season anymore.
In the past, we used to eat only what corresponded to each month, so that the land was left to rest and the soil wasn't forced.
Now, we are surprised if something is missing from the shelves of the greengrocer's shop at any time.
It's impossible to have all the variety of products available all year round. Or, yes, it's possible, but at the expense of taste and at the cost of forcing over-exploitation of the land. Your choice?
Fresh produce
Of course, the slow food movement is against ultra-processed products.
Not all processed products are bad. For example, olive oil, wholemeal pasta, or canned vegetables are healthy processed products. Although they shouldn't be abused, they are beneficial for our organisms.
This doesn't mean that industrial buns, ready meals, or sausages can be included in the list of products to eat, even if they are processed.
"But if I eat them in peace and in good company" – you will say to us… But that's no good 😉. Slow food rejects all these products!
Slow food tips
OK. After all this, you might be wondering how to eat a slow diet, so here are some tips to get you started.
Buy organic, local, and seasonal
It's more expensive, so don't change everything at once. Start with fresh produce. Buy the ones from kilometer 0 and proximity.
If you can go to a cooperative where farmers bring their produce to sell, all the better. If not, the market or an eco-produce shop will suffice.
Forget about processed products
Seriously… you only need to find out a little bit about all the crap that goes into these products to stop eating them. Cut them out of your life little by little. This includes sausages, ready meals, industrial baked goods, and a long, etc. that we all know about.
Eat less meat
If you don't want to be a vegetarian, eat less meat. You don't have to eat the quantities that are currently consumed. The livestock industries have made us believe this because they are in business, but the body doesn't need it.
Eat sitting at the table, without television or mobile phones
Be aware of what you are eating. Savor every bite, enjoy it and be grateful. Not everyone can enjoy 3 meals a day.
Dialogue
If you eat with someone, talk, and chat, but stop arguing. Fights at the table are also eaten, and you want us to tell you a secret …. are indigestible 😉