BEST ROLLING PAPER FOR SMOKING: OUR RECOMMENDATIONS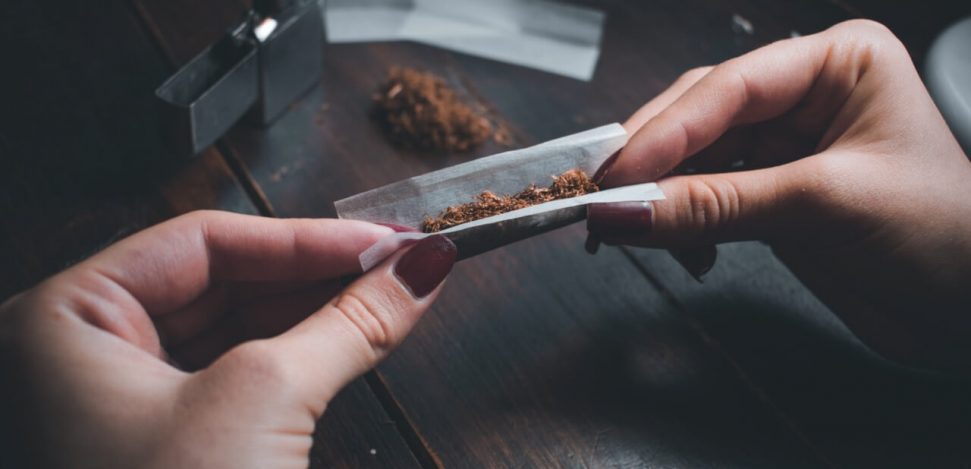 If you already know everything about our tobacco rolling machines, surely you would also like to know our different varieties of Smoking paper, let's take a look at them! 😉
The different varieties of smoking papers
To be able to classify the different types of paper we have, it's important to know the raw material from which each paper is made. We present you our varieties: 
Smoking® Blue
This is one of everyone's favorites! Its ultra-thin, slow-burning paper makes it the paper of choice for those who prefer to enjoy a cigarette without rushing. 
Made from 100% natural gum of vegetable origin, without coloring or other additives, Smoking® Blue guarantees excellent gluing in a single pass. It's also very easy to handle, easier to roll than other papers, so if you are just starting to roll your first cigarettes, Smoking® Blue may be your best choice 😉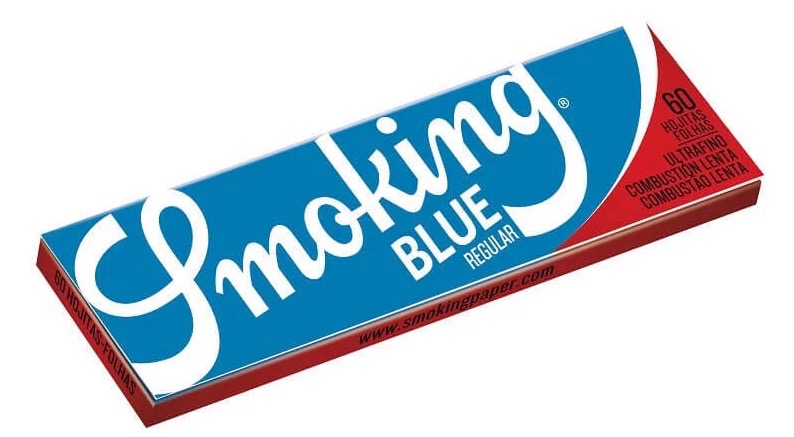 Smoking® Orange
The ideal paper for those looking for an experience similar to that of conventional cigarettes. A classic rolling paper!
Its medium weight allows for free combustion, and it doesn't contain dyes or other additives. Like other papers, Smoking® Orange also guarantees excellent gluing from the first roll. In addition, it's made of 100% vegetable gum and has the Tree Free seal because it's made from textile fibers.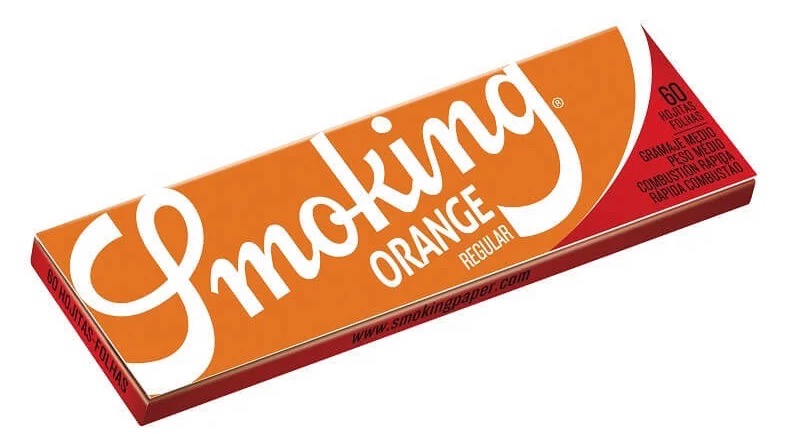 This is the perfect paper for those who are looking for a more eco-friendly experience, with unbleached paper.
You can choose it for special occasions, or smoke weed!
Smoking Brown, being one of our thinner papers with a high degree of transparency, the combustion is slow and controlled. Like all Smoking papers, it's FSC® certified and free of dyes and other additives.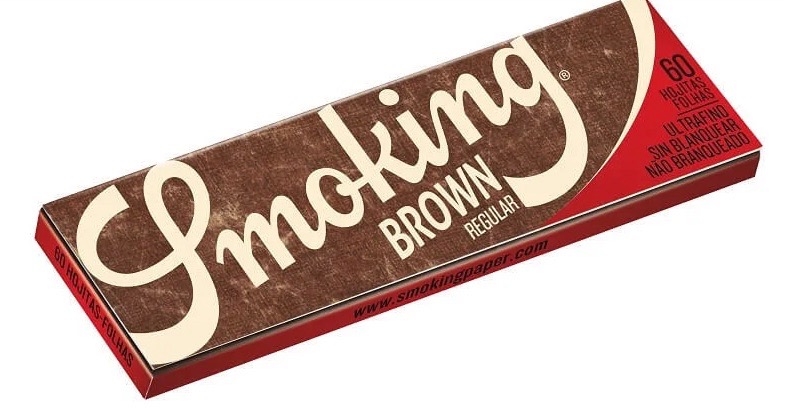 Smoking® Organic
This is the most ecological and sustainable paper. With the Tree Free seal that guarantees that no trees have been cut down to make it, this unbleached paper is the most committed to protecting the planet as it comes from hemp.
Furthermore, when you buy Smoking® Organic papers, you'll be contributing to the protection of the environment thanks to the donation we make to Trees for the Future, an organization dedicated to the fight against deforestation in sub-Saharan Africa.
So, with the purchase of any Organic product, you are directly collaborating in the planting of trees. And, of course, it's made with 100% natural vegetable gum, without coloring or additives.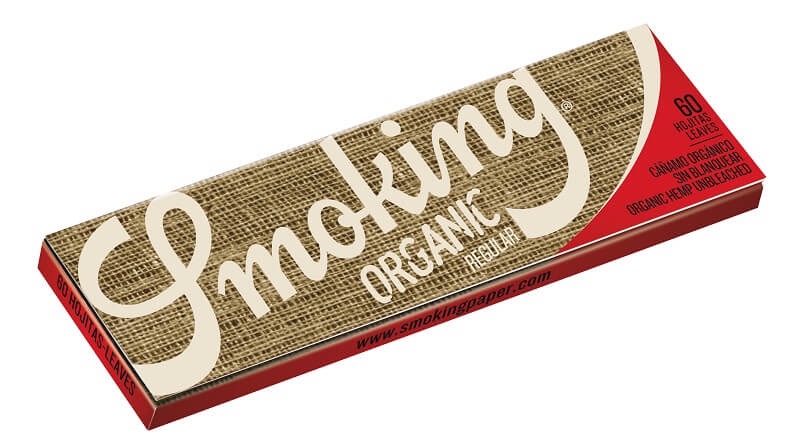 Smoking® Green
If you're looking to make rolling easier, Smoking® Green may be the best paper for you, as it has cut corners to make the process easier.
The combustion is slightly faster, and the feel is very similar to that of a conventional cigarette. It is also FSC® certified and made from 100% natural vegetable gum, with no coloring or other additives.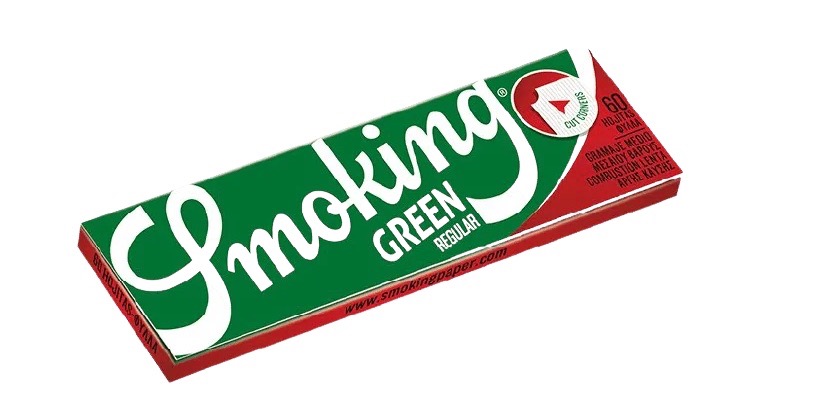 Qualities of Smoking® rolling papers
In addition to the substances that make up each type of rolling paper, each one has particular characteristics that are visible to the naked eye and that will make your smoking experience just the way you want it to be, high quality! 😉
Porosity
In many cases, it determines the burning speed of the paper, a key feature when choosing between one or the other. Keep in mind that it's always preferable to choose papers that are free of additives and that guarantee the combustion you are looking for naturally.
The color
Nowadays, rolling papers can be white or brown. It should be taken into account that sometimes white papers have been bleached with chlorine or calcium carbonate, substances that also delay combustion and can alter the natural flavor of the tobacco. Unbleached brown paper, on the other hand, is free of chemical processes and additives.
Weight
Determines the transparency of the paper. Heavier weight papers are easier to handle, but burn much faster and may alter the taste of the product. Lighter-weight papers burn more slowly.
Texture
At Smoking® we also offer different paper textures to find the best smoking experience: smooth, laid, or watermarked.
The sticker
This is the gummed strip that joins the ends of the rolling paper together. If it's transparent, it's natural and dye-free; if it is colored, some additional dye may have been added.
Size
At Smoking®, we offer different sizes to choose from within each of our products:
Normal size: 69 x 37 mm
Medium size: 77 × 44 mm
King size: 108 × 44 mm
Rolls: 44 mm x 4 meters
Now that you know all the options Smoking® has to offer, which one do you choose?