HOW TO ROLL A BLUNT? THE GUIDE FOR THE PERFECT BLUNT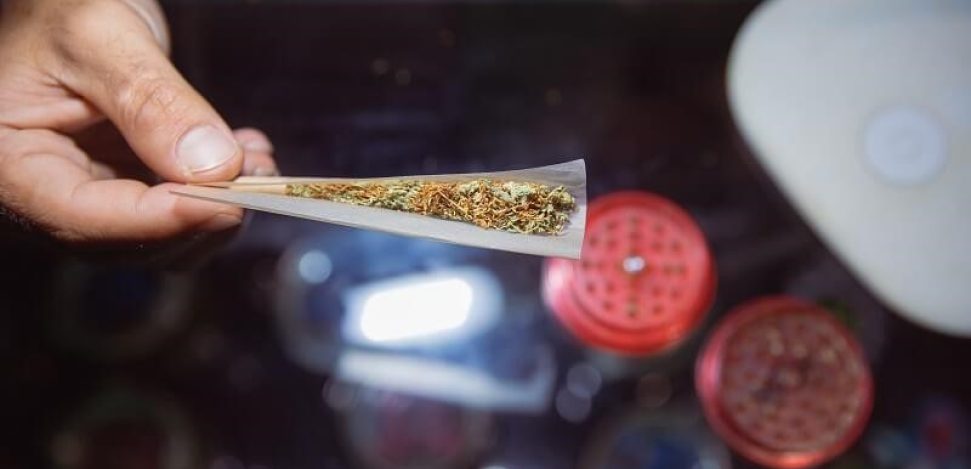 If you are a weed lover and still don't know how to roll a quality joint, you've come to the right place. In this post, we bring you a step-by-step guide to learning how to roll a blunt to perfect the art without wasting a single gram of weed. Plus, we'll tell you how some joint rolling machines work.
Yes! Although for some people consuming cannabis and the subject of joints is still taboo, the industry is moving forward and offers cigarette rolling machines that make the experience easier. But in this post, you'll also know what materials you need and some tips to make your first joint perfect.
The materials to roll a joint
Before telling you how to roll a joint correctly, you must have at hand the elements you'll need. We recommend using good quality products, otherwise, the result will be affected.
So, the materials to build a joint are:
If you don't have a grinder to grind your cannabis, you can opt for a small kitchen board and a sharp knife or a razor blade, remember that Smoking® Paper offers you the best grinders!
And if you don't have a filter either, don't worry! How to make a joint filter also has a quick answer. Just fold a piece of thin cardboard into a cylindrical shape, and you're done. This will give the joint stability.
How to assemble a joint by hand, step by step?
Knowing how to assemble a blunt step-by-step isn't a complex task, but it does require care, especially if you don't want to lose material.
Therefore, the first rule is: to have a specific space for the preparation. In this comfortable and clean place, you'll place the tray free of particles.
Then, proceed to:
Grind the cannabis.
Place the filter at one end of the paper and give it a cone shape.
Place the marijuana a little at a time on the paper.
Distribute evenly with your finger.
Roll the paper with your fingertips. Roll it back and forth until it acquires the shape you like.
Tuck the part of the paper that does not have adhesive inside the roll.
Lick the edge with glue, adhering it to the roll.
Use the pen or toothpick to push the joint through the end that is still open.
Twist the end of the joint into a knot, and seal the blunt!
Once this step-by-step is ready, you can light it and enjoy your first creation.
How to roll a joint with the Smoking rolling machine?
Now that you know how to roll a joint step by step, it's time for you to find out how to roll a joint with a machine. Yes! Smoking has brought the best models of cigar-rolling machines to make your life easier.
And that's it! Now you know how to assemble an easy joint with a Smoking® machine, would you like to try it?
Assembled joints: Some tips for your smoking experience to be perfect
Don't forget that for the joint to turn out perfectly, you should keep the materials tidy; make sure that the paper for the roll is of normal size; take minimum amounts of cannabis; don't waste the small pieces of weed; make sure to moisten and glue it well, and have a good lighter at hand.