WHAT DOES GENDERFLUID MEAN? DIFFERENCES WITH OTHER IDENTITIES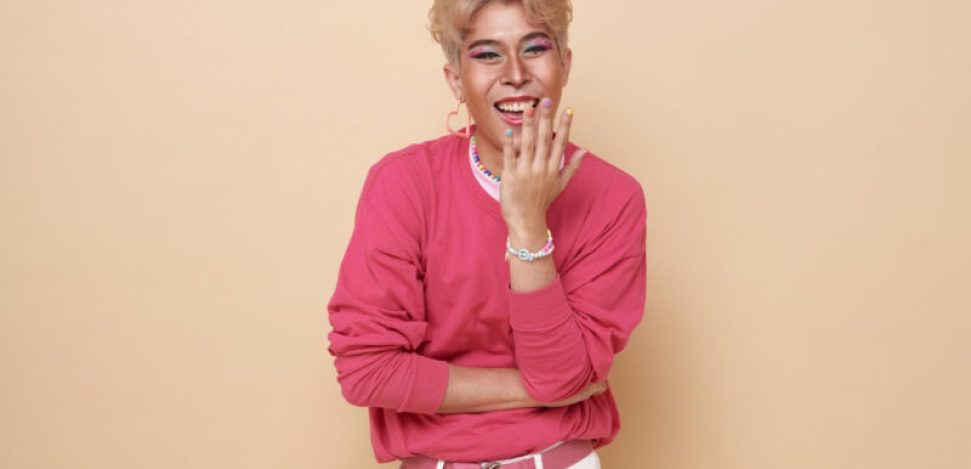 With the new generations, new concepts and identities have appeared that allow us to know and determine the multitude of existing realities. The world has evolved rapidly and so have we, who seek what socially adapts to who we are and how we feel. Life is no longer a double-sided coin, a binary choice, only black or white.
Today, there is a multitude of possibilities that allow us to build societies based on diversity. Today, we want to talk about what is gender-fluid or genderfluid, a type of gender that encompasses people who move between genders and show that there are expressions beyond what is cataloged as male and female gender.
What is gender fluidity?
Sexuality is everywhere and, thanks to the open-mindedness of the new generations, it seems that nowadays certain taboos are being broken when talking about it. However, although the gender binary is still ingrained, the truth is that there is a multitude of different realities that allow us to identify people who don't feel identified with a particular gender. This is what those who recognize themselves as genderfluid feel, challenging the pre-established order and raising the possibility of transiting in gender, shifting over time, and flowing between different gender identities.
Little by little, genderfluid identity is emerging in our society and although the term is relatively new, the concept isn't, since before many people felt this way, but did not have how to identify themselves. The fluid gender, nowadays, is also subjugated to the dominant one: the heteronormative one, so gender-fluid people are still exposed to oppressive, negative experiences or even discrimination.
However, people who identify as genderfluid are those who don't want to classify this identity because it is changeable. It works as an umbrella term, to open the gender spectrum.
What is the difference between gender-fluid and non-binary gender?
Although sometimes people tend to confuse what is gender-fluid with being non-binary, it's necessary to explain that the terms gender-fluid and non-binary aren't the same. Being gender fluid or non-binary relates to gender identities that are recognized as having certain masculine and feminine aspects, but don't identify with a specific male or female.
Non-binary people often use, in addition, neutral pronouns to end the assignment of a specific gender marked by traditional binarism. In contrast, a genderfluid person moves between genders in an ambiguous and changing way, establishing identity parameters that can change over time and the context or circumstances of each person.
However, gender fluidity isn't automatically associated with sexual identity, i.e., it doesn't imply the desire to change sex, nor should it be related to sexual orientation, since through gender fluidity you can change your identity but always feel comfortable in the same sexuality.
Although the descriptions have many points in common, you should know that the main difference between one concept and another is that the term non-binary is the umbrella that encompasses all those forms that don't agree with the traditionally imposed, classic, or binary genders, i.e., male and female gender. Thus, the fluid gender is part of one of the types of non-binary gender that are characterized by combining the spectra of both genders (male and female) in a fluid and changing way.
How to know if I am a gender-fluid person?
Identifying with gender isn't innate, but rather the feeling of relevance is directly associated with how you feel. That is why, although we tend to label everything, as a rule, gender fluid uses this term precisely for descriptive purposes, so that we can identify ourselves without having to decide what we are and how we feel in binary terms.
But how do you know if you are part of the gender-fluid identity? These are some of the characteristics that all people who identify with this gender have in common:
You don't identify 100% by the female or male gender. That is: you don't feel comfortable with the gender or sex you were assigned at birth, but neither do you feel that you belong completely to the opposite gender.
You feel that your gender identity for you is somewhat unstable and that it can change with time and the surrounding circumstances, sometimes feeling more masculine and sometimes feeling more feminine. So you don't like to be pigeonholed into any particular gender.
You can associate with elements and aspects of both genders and feel that they all define you.
When speaking, you can use gender pronouns interchangeably, or you use neutral.
Your physical appearance and look may not ascribe to either gender or flow between the two, which are defined as androgynous looks.
Terms and concepts can help define you and help you identify with more people who think or feel like you, but they should never be descriptive labels, but rather indicative.
If you feel that your identity can flow between male and female, and you don't recognize yourself 100% with either identity, you can identify with gender-fluid!